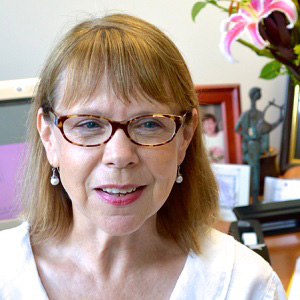 April Shelford
Associate Professor
Department of History
April G. Shelford is an intellectual historian of early modern Europe. Her article "Thinking Geometrically in Pierre-Daniel Huet's Demonstratio evangelica (1679)" won the Selma Forkosch prize for best article published in the Journal of the History of Ideas in 2002. Her book Transforming the Republic of Letters: Pierre-Daniel Huet and European Intellectual Life, 1650-1720 (University of Rochester, 2007) was a study of the seventeenth-century Republic of Letters. She has published other articles on Huet in French History and History of Universities. A two-year visiting professorship at the University of the West Indies, Mona, Jamaica, inspired her current project on the Enlightenment in the Caribbean. Her research so far has led to the publication of "Sea Tales: Nature and Liberty in an English Seaman's Journal" in Studies in Eighteenth-Century Culture (2004) and "Race and Scripture in the Eighteenth-Century French Caribbean" in Atlantic Studies (2013). For three years, she was co-editor of the Proceedings of the Western Society for French History. She has held fellowships at the Camargo Foundation, Cassis, France; the Institute for Advanced Study in the Humanities, University of Edinburgh, Scotland; the American Philosophical Society, Philadelphia, PA; and the John Carter Brown Library, Brown University, Providence, RI.

Degrees

PhD, History, Princeton University
MA, History, University at Albany
BS, Geography, University at Albany
Loading ...

OFFICE

CAS - History
Battelle Tompkins - 125
Monday 2:00-4:00pm; Most Wednesdays 10:00-11:00am; Thursday 3:00-4:00pm; and by appointment
FOR THE MEDIA

To request an interview for a
news story, call AU Communications
at 202-885-5950 or submit a request.
---
Partnerships & Affiliations
Teaching
Fall 2015

HIST-744 The Historian's Craft

HNRS-220 Honors Inquiry III: Emotion: Physiology to Ethics
Scholarly, Creative & Professional Activities
Research Interests
Intellectual history of early modern Europe; the Enlightenment; the Atlantic World; histories of science, religion, and the classical tradition.
Honors, Awards, and Fellowships
Fall 2009:  Fellow at the Institute for Advanced Studies in the Humanities, University of Edinburgh, Scotland
July 2008:  Library Resident Research Fellow (Isaac Comly Martindale Fund), American Philosophical Society Library, Philadelphia, Pennsylvania
Spring 2004:  Fellowship, Camargo Foundation, Cassis, France  
Selma V. Forkosch Prize:  Best Article (2002), "Thinking Geometrically in Pierre-Daniel Huet's Demonstratio evangelica (1670), Journal of the History of Ideas 
Summer 2000:  Library Fellowship, Herzog August Bibliothek, Wolfenbüttel, Germany 
1997-1999: September 1997-June 1999:  Mellon Fellow at the Society of Fellows in the Humanities, Lecturer in the History Department, Columbia University
1993/1994:  Whiting Fellowship in the Humanities
1992/1993:  Georges Lurcy Charitable and Education Trust Fellowship for study in France
1992:  Intensive Latin Study Program with Father Reginald Foster, Rome
1991:  Summer Seminar, "The Treatise of the Three Impostors," Leiden, The Netherlands, organized by Richard Popkin
Exhibitions/Performances
Research Curator, "New Worlds, Ancient Texts: The Cultural Impact of an Encounter," New York Public Library Exhibition, Fall 1992
Selected Publications
Transforming the Republic of Letters: Pierre-Daniel Huet and European Intellectual Life, 1650-1720 (University of Rochester Press, 2007)
"Of Sceptres and Censors: Biblical Interpretation and Censorship in Seventeenth-Century France," French History, 20 (2006).
"Cautious Curiosity: The Legacies of a Jesuit Scientific Education," History of Universities, 19:2 (2004). 
"Sea Tales: Nature and Liberty in an English Seaman's Journal," Studies in Eighteenth-Century Culture 33 (2004). 
"Thinking Geometrically in Pierre-Daniel Huet's Demonstratio evangelica (1679)," Journal of the History of Ideas (2002).
"An Anonymous Critique of Pierre-Daniel Huet's Demonstratio evangelica (1679)," LIAS: Sources and Documents Relating to the Early Modern History of Ideas 26:2 (1999).
Professional Presentations
   
"Friendship in Erudition and Enlightenment" at the colloquium "L'amitié et les sciences. De Descartes à Lévi-Strauss," 16-17 January 2009, sponsored by the École normale supérieure, CNRS, and Paris-Sorbonne III
   
"Reading and Enlightenment in Eighteenth-Century Jamaica," noontime paper series, McNeil Center, University of Pennsylvania, Philadelphia, April 2008
   
"The slave in the garden: slave presences in natural history writings  on the seventeenth- and eighteenth-century,"  at Sciences et savoirs dans le monde atlantique francophone (XVIe-XVIIIe  siècles)  /  Knowledge and science in the francophone Atlantic world  (1500-1800) , Montréal, Québec (Canada), 26-28 April 2007 (also presented at the Association of Caribbean Historians, May 6-10, 2007, Jamaica)
   
"Birds of a feather: Natural History and Male Sociability in 18th-Century Jamaica," Seventh Symposium of the Social History Project, University of the West Indies, Jamaica, March 2006
   
"The Frustrations of Father Le Pers, Jesuit Missionary, Naturalist, and Botanist in 18th-Century St. Domingue," Western Society for French History, October 2004 
   
Invited presentation of a chapter of Apollo's Children (now Transforming the Republic of Letters), European Seminar, Johns Hopkins University, October 2004
   
"From Erudition to Enlightenment: Defining Intellectual Culture in the 17th and 18th Centuries," Annual Conference, The Historical Society, June 2004
   
"Poetry & Patronage: Neo-Latin Verse & the Making of a Citizen of the 17th-century Republic of Letters," Renaissance Society of America Annual Meeting, March 2003
   
"Secret Quarrel, Public Stakes: A Story of Censorship in 17th-Century France," International Society for Intellectual History Annual Conference, Cambridge, England, July 2001
   
"Juste malgré lui?: Pierre-Daniel Huet's Origeniana (1668) and the Limits of Religious Polemics," Annual Meeting of the Renaissance Society of America, March 1998.