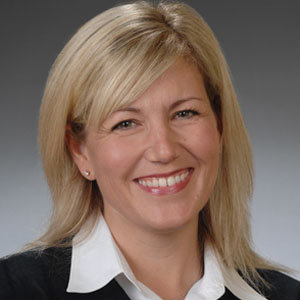 Sarah Irvine Belson
Executive Director, Institute for Innovation in Education
School of Education
Additional Positions at AU

Associate Professor, Education
Afflilate Faculty, Department of Mathematics and Statistics
Director, Master's in Special Education

Dr. Sarah Irvine Belson holds a PhD from Arizona State University. Her research explores educational opportunity for children with disabilities and teacher education policy. Her focus on applied interventions for children at risk attends to two major areas of research, namely special education technology and teacher education policy and practice. She is the author of two books and a bunch of research papers on policy in special education and education reform, as well as special education interventions to reduce cognitive load in children with language-based learning disabilities. Dr. Irvine Belson's experience as a K12 special educator and her focus on interventions that can increase educational outcomes for children with disabilities is a cornerstone of her research and teaching. In addition to her work in policy and practice, she also collaborates with colleagues across departments at American University, including Kiho Kim (environmental science), John Nolan (mathematics and statistics), and Anastasia Snelling (health promotion), to inform policy and improve outcomes for children. In her role as Dean, she serves to support SETH faculty and students in pursuit of excellence in the classroom, in the field, and in research.

Degrees

PhD, Arizona State University, 1995 MA, Arizona State University, 1992 BAE, Arizona State University, 1990

Favorite Spot on Campus:

Fraley Pool, Reeves Aquatic Center


Book Currently Reading:

The Reason I jump

Loading ...

OFFICE

CAS-Education Teaching Health
Jack Child Hall - B01
FOR THE MEDIA

To request an interview for a
news story, call AU Communications
at 202-885-5950 or submit a request.
---
Partnerships & Affiliations
Teaching
Summer 2015

EDU-541 Foun of Spec Ed for Excp Child

EDU-792 In-Service Training Project
Scholarly, Creative & Professional Activities
Selected Publications
Belson, S. I. (2002a). Technology for Exceptional Learners: Choosing Instructional Tools to Meet Students' Needs. Wadsworth Pub Co.
Belson, S. I. (2002b). Colloquium: Serendipity and the Teachable Moment. TECHNOS, 11, n1.
Belson, S. I., & Larkin, T. L. (2004a). Field-based technology education: teaching teachers. In Frontiers in Education, 2004. FIE 2004. 34th Annual (p. S3D–20).
Belson, S. I., & Larkin, T. L. (2004b). Field-based technology education: Just in time technology training. In Proceedings of World Congress on Engineering and Technology Education.
Butler, F. M., Miller, S. P., Crehan, K., Babbitt, B., & Pierce, T. (2003). Fraction instruction for students with mathematics disabilities: Comparing two teaching sequences. Learning Disabilities Research & Practice, 18(2), 99–111.
Humphries Mardirosian, G., Pelletier Lewis, Y., & others. (2009). Arts-based Teaching: A Pedagogy of Imagination and a Conduit to a Socially Just Education. Current Issues in Education, 12(10).
Irvine Belson, S. (n.d.). EDU 502-B01&901: Managing Students with Behavioral Disorders-course syllabus.
Klayman, D., Mochel, M., Hale, M., Belson, S. I., Blanck, P., Skaff, L., … Call, C. (n.d.). Health and Wellness Research Study: Access to Health Care.
Klayman, D., Mochel, M., Hale, M., Belson, S. I., Skaff, L., Wilsey, M., & Zaw, T. (n.d.). Health and Wellness Research Study: Access to Health Care DELIVERY ORDER: Final Research Review.
Larkin, T. L., Belson, S. I., & Budny, D. (2003). Using interactive blackboard chats to promote student learning in physics. In Frontiers in Education, 2003. FIE 2003. 33rd Annual (Vol. 2, p. F3F–19).
Larkin-Hein, T., Prejean, A. I., Irvine, S. E., & Vasquez, V. (2002). Interdisciplinary Teaching & Learning in Middle School Classrooms: A Technology-Rich, Constructivist-Based Approach.
Laughlin, D., & Irvine-Belson, S. (2001). Freeing the Monkeys: Making the Ed Tech Course More than Learning to Push Buttons. TECHNOLOGY AND TEACHER EDUCATION ANNUAL, 1, 440–444.
Mittapalli, K., Belson, S. I., Ahmadi, H., Itani, Z., Wilsey, M., Swamy, N., & Taylor, H. (n.d.). FINANCIAL LITERACY FOR YOUTH WITH DISABILITIES DELIVERY ORDER: Literature Review Government Contract Number: DOLU089428189FL LEAD AUTHORS.
Sodani, D. G., & Belson, S. I. (n.d.). School-based Technology Mentoring: Field-based Technology Education.
AU Expert
Area of Expertise: Special education, educational policy, educational technology, curriculum-based assessment, diversity issues, teacher education

Additional Information: Sarah Irvine Belson, dean of the School of Education, Teaching and Health and an associate professor of education, specializes in technology integration and teacher education. Her research activities focus on infusing effective components of instructional design across the field of education. Irvine Belson works with governments, schools, and other organizations in developing and evaluating special education policies and practices, and teaches courses in special education and disability studies.  She has trained pre-service and in-service teachers in the area of inclusion of diverse learner and technology integration. Through field-based research, Irvine Belson has successfully worked to integrate technology into educational programs for teachers and at-risk K–12 students. Her background in special education provides a knowledge base for development of the types of support that assist educators to adaptively respond to a variety of individual differences in learning strategies among students. Irvine-Belson's publications include a textbook, Integrating Technology into Special Education(Houghton-Mifflin), and "Reflections on the Education Imperative" in Educational Leadership.
 
Media Relations
To request an interview please call AU Media Relations at 202-885-5950 or submit an interview request form.