Through classroom discussions, assignments, and office hours, AUx1 provides a place for students to establish their short- and long-term goals; build academic skills for college success; learn about issues of privilege and bias; and explore their own personal identities. AUx1 course learning outcomes are achieved through online learning, in-class activities, reflective writing assignments, and individual and small group discussions with course Instructors, Peer Leaders, and classmates.
Theme 1: Welcome Eagles To The American University Experience (AUx)
Online Welcome: Your Summer Introduction

Class 1: Introduction to AUx

Class 2: Freedom of Expression in the Classroom & on Campus

Class 3: Learning About Campus Resources

Theme 2: Navigating Your First Year Inside & Outside the Classroom
Class 4: Building Academic Success

Class 5: Budgeting Wisely

Class 6: Health & Wellness

Class 7: Managing Your Time & Finding Balance

Theme 3: A Culture of Inclusion
Class 8: Exploring Identities

Class 9: Diversity, Bias, & Privilege

Class 10: Finding & Creating Community on Campus

Class 11: Understanding Your Rights & Responsibilities

Theme 4: Looking Ahead
Class 12: Setting Goals for Your AU Experience

Class 13: Defining Leadership & Success

Class 14: Reflecting Back & Looking Ahead
Goal #1: Students will learn the benefits of engagement with their new campus community.
Learning Outcomes: Upon successful completion of this course, students will be able to:
Identify policies, programs, and support resources at American University (including staff, faculty, and peers) and discuss how they can contribute to their academic success and personal well-being
Orient themselves to campus and begin to engage with AU's policies, programs and support resources
Apply knowledge-based skills (e.g., time management, self-care, task prioritization) to develop healthy habits, to embrace change, and to cope with the stresses that often accompany major life transitions
Goal #2: Students will explore their identities as young adults.
Learning Outcomes: Upon successful completion of this course, students will be able to:
Explore, define, and express their own identities, strengths, challenges, passions and goals orally and in writing
Prepare for future decision-making related to their academic course of study and career aspirations by applying critical thinking and transferable skills to develop realistic goals
Goal #3: Students will learn to become part of a diverse community.
Learning Outcomes: Upon successful completion of this course, students will be able to:
Analyze the multiple aspects of diversity and inclusion and examine how those dimensions impact their and others' experiences at AU
Demonstrate empathy and respect for those whose experiences and opinions vary from their own
Practice respectful cross-cultural communication skills while effectively advocating for themselves and others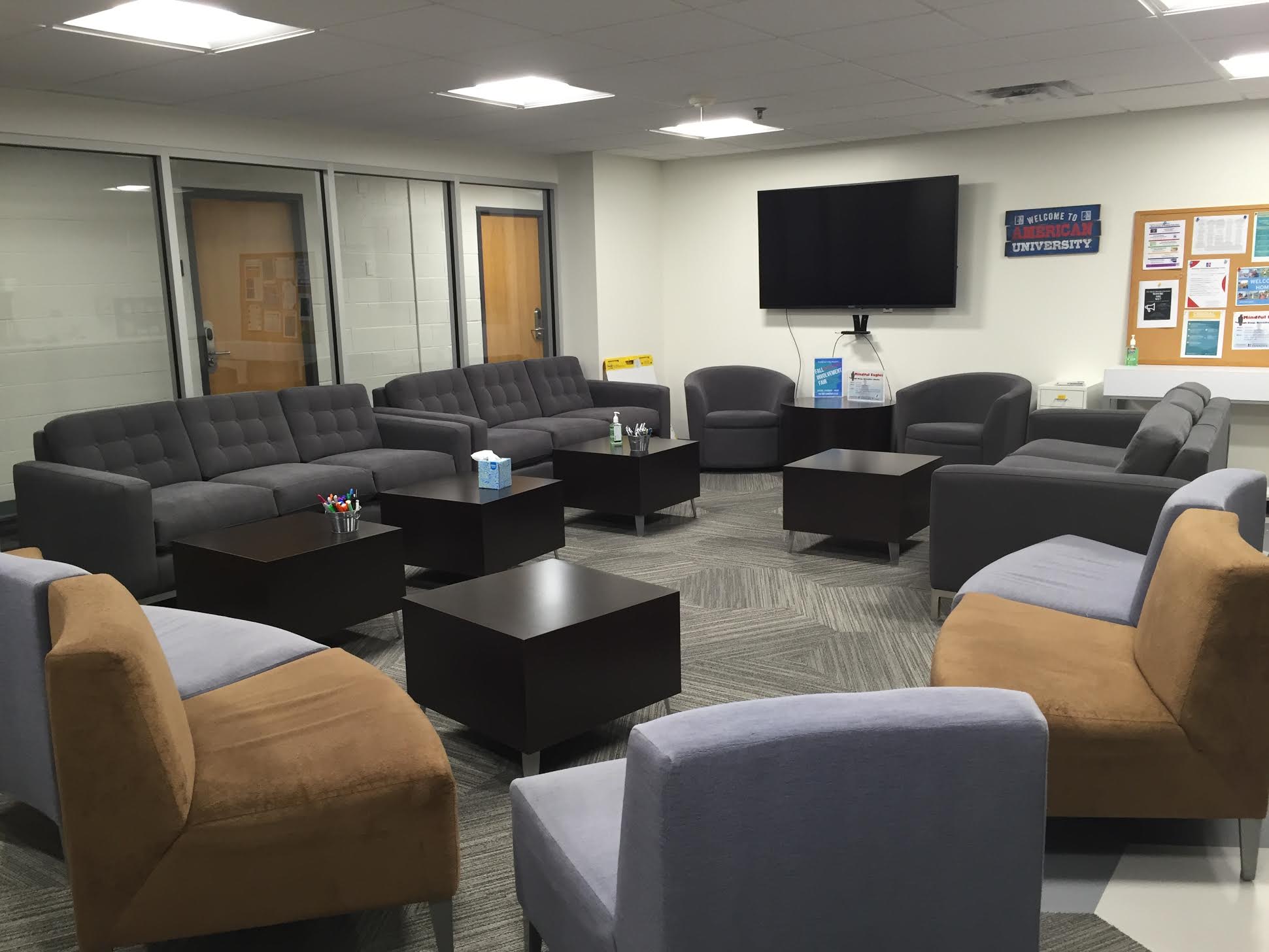 Image info