Anthony Quainton
,
Distinguished Diplomat in Residence
Ambassador Anthony Quainton is the Diplomat-in-Residence and a professor of U.S. Foreign Policy, having previously served in the United States Foreign Service and held ambassadorships to the Central African Republic, Nicaragua, Kuwait, and Peru.
Inveer Barbee
Inu Barbee is Graduate Associate at the Center for North American Studies. She graduated in May 2012 with an M.A. in U.S. Foreign Policy from the School of International Service, and was the inaugural recipient of the 2011 David Stemper Fellowship, … [More]
Senior Fellows, 2011-2012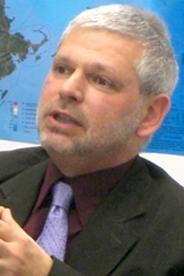 Victor Armony (PhD, Université du Québec) is a professor of sociology and director of the Observatory of the Americas at the University of Quebec at Montreal (UQAM). During 2011-2012, he holds a Canada-US Fulbright Visiting Research Chair at American University and at the University of Texas at Austin.  Dr. Armony has been researching pluralism and integration in Canada from the perspective of immigrants and minorities. His last book deals with nationalism, language, and ethnic diversity in Quebec (Le Québec expliqué aux immigrants, Montreal, VLB, 2007) and his most recent publication has been "The Challenge of Naming the Other in Latin America" (in Identity Politics in the Public Realm: Bringing Institutions Back).  Dr. Armony currently holds a 3-year grant from the Social Sciences and Humanities Research Council to study the Latino population in Canada.
Stephen Blank (PhD, Harvard) has enjoyed a career in the academic, business and not-for-profit communities and is a well-known North Americanist. Blank served as Claude Bissell Visiting Professor of US-Canada Relations at the University of Toronto, Fulbright Distinguished Professor at the University of Montreal and Ross Distinguished Visiting Professor of Canada-US Business at Western Washington University. He was Director of the Center for International Business Studies at Pace University's Lubin School of Business.  Blank was a visiting professor at Yale, Dartmouth, Columbia, Dalhousie, UBC, the International University of Japan, and HEC-Montreal.  He was Managing Director of the Pan-American Partnership for Business Education, an alliance of four North American business schools and a founding partner of Multinational Strategies, Inc., and Stephen Blank Associates.  In 2002, he was awarded L'Ordre National du Quebec by the Government of Quebec.  In 2009, he received the first North American Citizen award by the North American Center for Transborder Studies at Arizona State University and the first North America Works award by Kansas City, Missouri.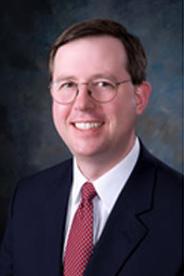 Christopher Sands (PhD Johns Hopkins) is a Senior Fellow at Hudson Institute, where he specializes on Canada and U.S.-Canadian relations, as well as North American economic integration. He is also a professorial lecturer at the Johns Hopkins University School of Advanced International Studies, an adjunct professor in Government at the American University School of Public Affairs, and lectures at the Foreign Service Institute of the U.S. Department of State and for the US Department of Homeland Security. In 1993, Sands began a long association with the Center for Strategic and International Studies (CSIS) where he focused on US-Canada relations and North American integration issues, including a major study with Sidney Weintraub of The North American Auto Industry under NAFTA (CSIS Press, 1998). In 1999-2000, Sands was a Fulbright Scholar and visiting fellow at the Norman Paterson School of International Affairs at Carleton University in Ottawa.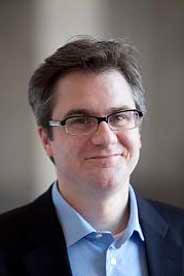 Brian Bow (PhD Cornell) is an Associate Professor of Political Science and Fellow at the Centre for Foreign Policy Studies at Dalhousie University, in Halifax, Nova Scotia.  He is an expert on US-Canada relations, US foreign policy, Canadian foreign policy, and regional politics in North America. He is the author of The Politics of Linkage: Power, Interdependence and Ideas in Canada-US Relations (UBC Press) , which was awarded the Donner Prize as the best public policy book published in Canada in 2009.  He is also co-editor (with Patrick Lennox) of An Independent Foreign Policy for Canada?: Challenges and Choices for the Future (University of Toronto Press, 2008), and more than a dozen chapters and articles on various aspects of US-Canada relations and Canadian foreign policy.
2008-2010 Senior Fellows
James W. Dean
CNAS Senior Fellow
Professor of Economics at Simon Fraser University, and Fulbright Professor of North American Studies at American University
Antonio Ortiz Mena L. N.
CNAS Senior Fellow
Head of Economic Affairs, Mexican Embassy in Washington, D.C.
Curriculum Vitae (PDF)

Faculty Advisory Committee
Dr. Robert A. Pastor, Professor of international relations and Director of the Center for North American Studies and the Center for Democracy and Election Management
Professor Robert A. Blecker, Economics, College of Arts and Sciences
Professor Philip Brenner, SIS; Director, Inter-Disciplinary Council on Latin America
Assistant Professor Miguel Carter, School of International Service
Dr. Maria Green Cowles, Associate Director, University Honors Program
Professor David C. Culver, Biology, College of Arts and Sciences
Associate Professor Frank L. DuBois, International Business, Kogod School of Business
Associate Professor Michelle Egan, School of International Service
Assistant Professor Todd A. Eisenstadt, Government, School of Public Affairs
Assistant Professor David Ekbladh, History, College of Arts and Sciences
Rev. Joseph Eldridge, Chaplain, American University, Founder of WOLA
Assistant Professor Sally W. Fowler, Strategic Management, Endowed Fellow, Kogod
Associate Professor Carolyn Gallaher, School of International Service
Nadia Gerspacher, CNAS Fellow and SIS Adjunct Professor
Dean Louis W. Goodman, School of International Service
Dean Claudio M. Grossman, Washington College of Law
Associate Professor Randall Henning, School of International Service
Daniel Hernandez, Visiting Professor, School of International Service
Professor William Leap, Chair, Anthropology; Coordinator, American Studies; CAS
Assistant Professor James R. Lee, School of International Service
William LeoGrande, School of Public Affairs
Assistant Professor Richard G. Linowes, Outstanding Professor of Undergraduate Programs, Kogod School of Business
Michael Mass, Kogod School of Business; Director, University Honors Program
Dr. James T. McHugh, Associate Director and Visiting Professor, CNAS
Associate Professor Ellen E. Meade, Economics, College of Arts and Sciences
Assistant Professor Sarah Menke-Fish, School of Communication
Dean Kay Mussell, College of Arts and Sciences
Fernanda Nicola, Associate Professor, Washington College of Law
Associate Professor Amy Oliver, Language and Foreign Studies; Director, Women's and Gender Studies Program, College of Arts and Sciences
Antonio Ortiz Mena L. N., CNAS Senior Fellow and Head of Economic Affairs, Mexican Embassy in Washington, D.C.
Associate Professor Walter G. Park, Department of Economics
Associate Professor Randolph Persaud, School of International Service
Anthony Quainton, Distinguished Diplomat-in-Residence
Professor Rick Rockwell, Department of Journalism
Professor Christopher Rudolph, School of International Service
Associate Professor Cathy Schneider, School of International Service
Dr. Susan Solarz, Scholar-in-Residence, Biology, College of Arts and Sciences
Assistant Professor Mireya Solís, School of International Service
Manuel Suarez, Adjunct Professor of Economic and Finance, SIS
Professor Brett Williams, Anthropology, College of Arts and Sciences
Associate Professor Paul Winters, Economics, College of Arts and Sciences