Questions

Contact:

Marianne Menius
Program Coordinator
SIS 335B
202-885-1760
crs@american.edu


 
Alumni
Alumni play a key role in students' achievement of their career and academic goals. Alumni are active in sharing career information with the university community and recruiting School of International Service students for internships and jobs. In recent years, alumni have hosted receptions and discussions in such diverse locations as the World Bank, the State Department, and the Academy for Educational Development.
Finally, the school's 13,000-strong alumni community serves as an incomparable resource for current students and an example of the leading role played in international affairs by School of International Service graduates.
CRS Alumni Profiles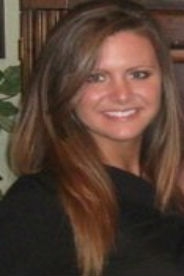 Peighton Hasbini, SIS/MA '15 (Middle East)

Middle East Senior Associate, Chemonics International

"I moved to Washington D.C. quickly after graduating with my B.A. in International Studies focused in the Middle East and a minor in Arabic to begin the fall graduate semester at CRS- Middle East. I had many conversations with my undergraduate professors about what my dream job was and identifying places which offered this job. As these conversations progressed, a professor told me to look into working for a development consulting firm in addition to looking for jobs directly with USAID. Upon arrival to DC, I immediately starting learning about the different implementers for USAID. I was drawn to Chemonics due to the fact that it is regionally divided (mirroring USAID) which would allow for me to continue developing my expertise in the Middle East and language skills. This is different from other implementers who are divided by technical sector which also has perks. At orientation for AU, I heard the guest speaker talking about that one-liner to explain to people what you are interested in concisely, but informatively. So, after the session, I was practicing this with another CRS-Middle East student. It just so happened that he knew someone who worked at Chemonics International, so he put me in touch with his contact. From there, I requested an informational interview and was invited to come meet with someone who worked in the Middle East department. I brought my resume with me and jumped at the opportunity for face time and asked as many questions as I could gather. After this informational interview, I followed up with my new contact and continued monitoring the site for job openings in the Middle East department. As soon as I identified an Archivist/Intern position, I quickly submitted my application. In addition, I sent an email to my contact here at Chemonics to let her know that I applied and she offered to flag my resume for the Operations team. I was able to get an interview and was selected for the internship. After a couple of months with the internship, I was offered a permanent position with the company. This is a great company to work for with many exciting opportunities offered at all levels."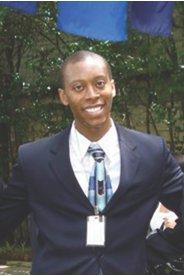 Migael Penix, SIS/MA '11 (Americas)

Rangel Fellow; Foreign Service Officer, U.S. Department of State

"I made the decision to come to SIS not only because it is situated in the U.S. capital, but also because AU's class scheduling allows you ample opportunity to experience everything in it. My classes have been taught by experienced passionate professors, who have made an effort to know me and my future goals, making the classes very relevant. AU has complemented the Rangel Fellowship program by providing opportunities, like attending seminars, high level speeches, and study abroad opportunities, which have and continue to enhance my understanding of the theoretical and practical components of international relations."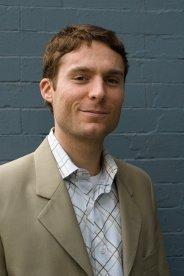 Patrick Quirk, SIS/MA '06

Management Associate, Conflict Prevention and Electoral Security at Creative Associates International; Ph.D. Candidate at Johns Hopkins University, specializing in International Relations, Security Studies, and Comparative Politics

"In addition to the exceptional accessibility and dedication to students, the faculty's blend of academic and practical experience brought a real world dimension to class discussions and course work. The knowledge and skills I gained at SIS have been invaluable in my professional work and in the publication of my first book."