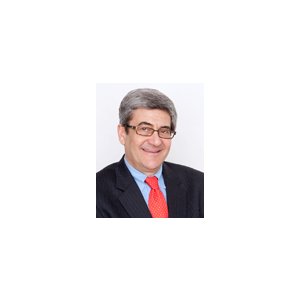 Josef Olmert
Adjunct Professor
School of International Service
Dr. Josef Olmert's career spans three decades. A native of Israel, he was formerly a professor of Middle Eastern Studies at Tel Aviv, Hebrew, and Bar-Ilan Universities in his home country. He has previously taught at Cornell University, City College of New York, and York University (Canada).

In addition to his teaching work, Dr. Olmert served in senior positions in the Israeli government, such as the Director of Communications under Prime Minister Yitzhak Shamir and Policy Advisor to Defense Minister Moshe Arens. Dr. Olmert served diplomatic missions across the world and was a participant at the Madrid Peace Conference in 1991 and subsequent Israeli/Syrian peace talks.

Degrees

PhD, London School of Economics

Languages Spoken:

Hebrew, English, Arabic, French, Russian
Loading ...

OFFICE

East Quad Building 309, 7:00 p.m. - 8:00 p.m. Mondays and by appointment
FOR THE MEDIA

To request an interview for a
news story, call AU Communications
at 202-885-5950 or submit a request.
Scholarly, Creative & Professional Activities
Research Interests
Dr. Olmert's research interests include the modern histories of Syria and Lebanon, minorities in the Middle East, the Middle East peace process, terrorism, Iran's nuclear program (and the possible responsses), and Israeli politics.
Executive Experience
   
Israeli Government Spokesperson
   
Policy Advisor to Defense Minister (Israel)
   
Executive Director of the Council for Parliamentary Democracy (Israel)
Selected Publications
   
Modern Syria, 1997.
   
Unraveling the Knot: Between Arab and Jew ,1989.
   
Minorities in the Middle East, 1987.