The Leon E. Clark Fellowship for Applied Research on Culture and International Development in Latin America and Africa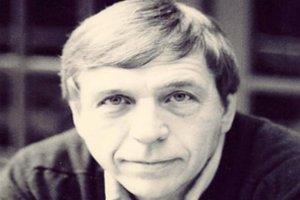 Professor Leon Clark was one of the earliest and most prominent leaders in initiating and ensuring that international development, in its very best form, ethical, just, respectful and people-focused, took hold and thrived at American University. He was the founder of the International Training and Education Program (ITEP), and an early and strong supporter of the International Development Program (IDP). He was also founder and principal editor of the World Cultural Series, the group of books that presented world cultures through the "eyes" of its own people. He carried out numerous assignments as an international development consultant in Africa and Asia. Throughout his career he sought to promote greater understanding of the cultures of people in developing countries. He was also a journalist and an International Consultant for over 40 years working in Africa and Asia. His intellectual legacy includes several books and articles, the best known of which are a series on other cultures: Through African Eyes, Through Indian Eyes, Through Chinese Eyes, Through Japanese Eyes, and Through Middle Eastern Eyes which have been used extensively as college and high school textbooks for many years. Dr. Clark received his B.A. and M.A. from Yale University and his doctorate in International Education from the University of Massachusetts, Amherst. Dr. Clark died on October 25, 2003.

Building on a helpful base of 'seed' money given to honor Leon by his friends, colleagues and students, his widow, Dr. Maria Donoso Clark, has made a very generous and interesting gift in his name to the International Development Program, School of International Service. The purpose is to celebrate Leon, his ideals and contributions, most notably his emphasis on the importance of culture and cultural understanding.

The gift will encourage, enable and challenge graduate students in the International Development Program to carry out original field research on the interconnection between culture and international development, with a preferred focus on Latin America and Africa. The objectives are to provide a meaningful opportunity for primary field research focused on cultural themes, enhance appreciation and assessment of the complexity, richness and importance of culture in societies, raise the quality and sensitivity of development initiatives and to better inform those in the United States who think about, plan and implement development and foreign policies and programs. The award will be given once a year to a student in the International Development Program.
Please click here for application guidelines.