Arturo Porzecanski
,
Distinguished Economist in Residence
Dr. Arturo C. Porzecanski, Distinguished Economist in Residence, is an expert in international finance, emerging markets and Latin American economics. He previously taught at Columbia University, New York University, and Williams College, but is a la… [More]
SIS Abroad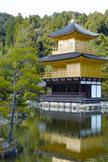 Enrich your undergraduate or graduate experience by enrolling in our dual degree or study abroad programs.
AU Career Center

The American University Career Center offers lifetime career counseling. Recent graduates are entitled to all the benefits of current students; alumni who graduated more than one year ago can also take advantage of many other resources the Center offers.