International Photo Contest Winners of the 2016 competition
SIS Student Winners
Judges' Favorite Pick 
"Fantasy of Taj" by Ha Lee
Agra, India; 2013
Taj Mahal is the tomb which is never lonely with millions of visitors every year from all over the world. Yet there is still a corner where the peace of an eternal love is found.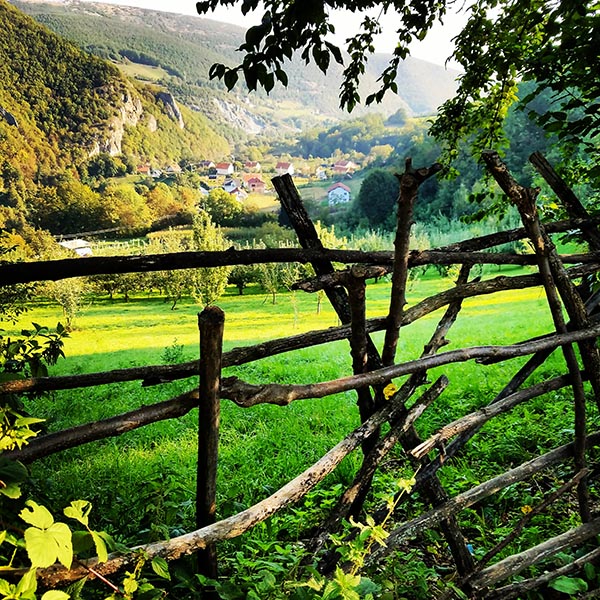 Winner of Open Spaces, Urban Places
"My New Home" by Silvia Torres
Brod, Kosovo; 2016
Silvia's new village where she will be teaching for the next two years. This picture was taken on the walk to her school.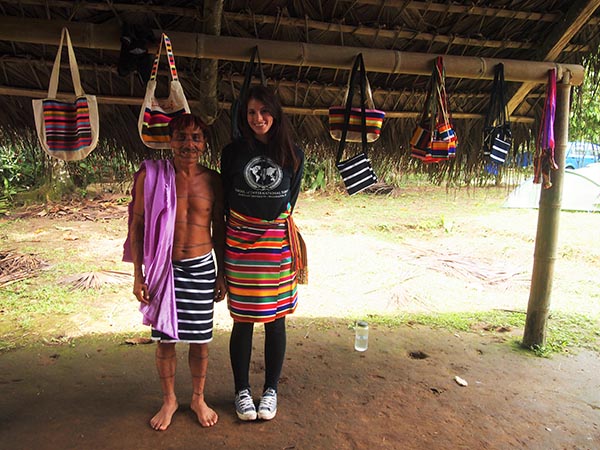 Winner of SIS Faces
"After the Big Interview" by Jessica Walton
Santo Domingo de los Tsa'Chilas, Ecuador; 2016
SIS graduate student Jessica after interviewing the president of the Tsa'Chila community at Shino'pi Bolon in Ecuador on conflict resolution techniques of the indigenous Tsa'Chilas.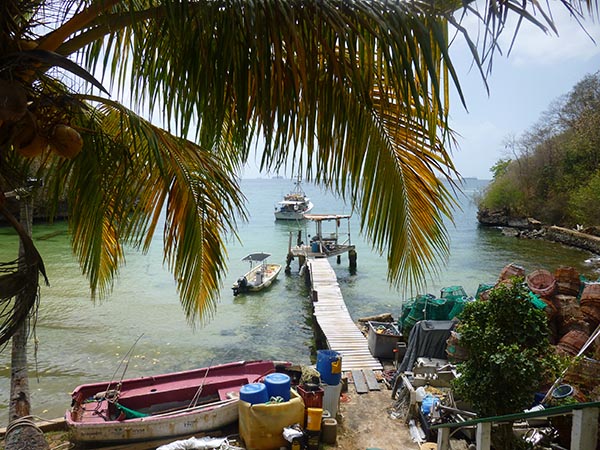 SIS Faculty
Faculty Winner Winner
Randolph Persaud
Trinidad & Tobago; 2014
This photo was taken while on an official trip to the University of West Indies. The area in the photograph was a US Naval base during World War II. It was at the front line of challenging German submarines. The photo is a positive representation of both nature and human life, the latter captured in the fishing set up.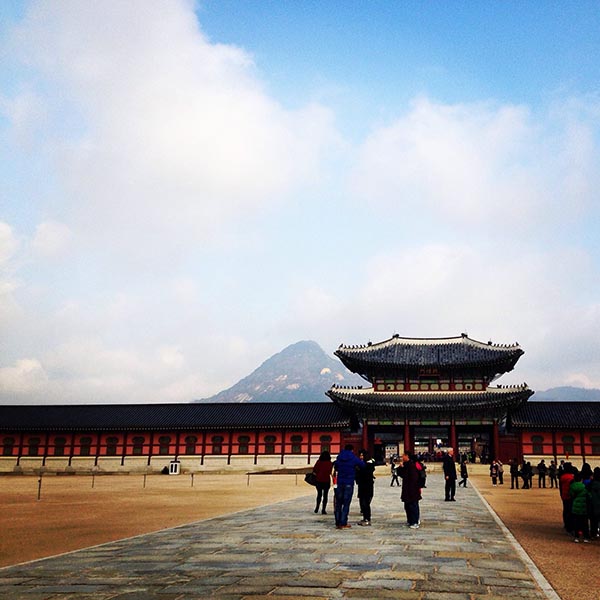 SIS Alumni
Alumni Winner
"Palace in Thirds" by Amanda Brenner
Gyeongbokgung Palace, Seoul, South Korea; 2014
Blue sky day at Seoul's central palace.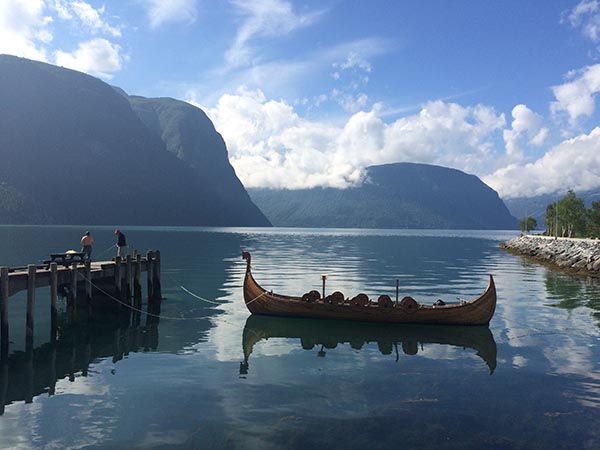 SIS Staff
Staff Winner
"Modern Day Viking Ship by Lauren Wagoner
Valldal, Norway; 2016
Viking ship replica in a Norwegian fjord.
SIS International Photo Contest
The Office of International Programs is pleased to announce the SIS International Photo Contest. ALL SIS Graduate students, alumni, faculty, and staff are welcome to submit two photos per category before October 19, 2016.
Eligibility
To participate you must be an SIS community member that falls into one of the following categories:
SIS Graduate Student*
SIS Alumni
SIS Staff**
SIS Faculty
*SIS Undergraduates who participated in an SIS Abroad program (Sciences Po, Korea University, Ritsumeikan University, Asia Pacific University), may also submit photos for consideration. Graduate students DO NOT need to be past participants on an SIS Abroad program to submit photos.
**Full-time SIS Staff who are also students are only eligible as staff members. Part-time SIS Staff members who are also graduate students will be only eligible as students.
Categories
SIS Graduate Student Categories
There will be one winner for each category. Submissions for these categories can be from any international activity (whether or not it was connected to an SIS related travel or program).
SIS Faces: Photos submitted for this category should display folks from the SIS community in an international context. Examples of these photos may be of a student conducting research abroad, a photo from an international internship experience, photos in-front of historical sites/landmarks, faculty teaching a course abroad, staff co-leading an alternative break, etc. The options are broad, but as the name suggests, these photos should include yourself, your colleagues or a member of the SIS community as they engage in meaningful activities abroad or are featured at a site that is significant to their activity abroad.
Open Spaces & Urban Places: Photos submitted for this category may be taken in cities, in the country side, at so-called 'world wonders' and ideally will display the diversity of culture, landscapes, and communities around the world. This category is an opportunity for students to share photos from a wide variety of international experiences like living in a city abroad, visiting a small community, exploring nature and beyond.
SIS Alumni, Faculty, and Staff Categories
For any SIS community member that fall into one of these three statuses, you are eligible to submit up to two photos to participate in the contest. Your submissions will be voted on only in their own category, one for faculty, one for staff, and one for alumni. The photos in each category will only be competing against other photos from people in the same category (i.e. staff photos are only competing to win the staff category among other staff members).
Submission Guidelines
All submissions should be emailed directly to sisstudyabroad@gmail.com on or before 11:59 PM October 19, 2016.
Other Submission Conditions
All entries become property of American University and may be published in any format. 
By entering this Contest, you represent and warrant that: (i) you are the sole author, creator, and owner of the photos; (ii) except for material used by permission, none of the intellectual property rights in the photos, or any portion thereof, has been assigned or transferred to anyone; (iii) the photos do not violate any applicable laws; and (iv) the photos do not infringe upon or violate intellectual property rights or privacy rights held by any third person or party.
By submitting your photos, you give permission to American University to use, reproduce, publish, display and/or distribute your image(s) for any purpose, including the promotion of the School of International Service International Programs, inclusion in reports, print materials and on the School of International Service and/or Office of International Programs Webpages. You also agree that no compensation shall be due to you for the granting of this license. You hereby release American University, its officers, directors, agents, and employees from all liability or legal responsibility that may arise from the acts that you granted herein. You also expressly acknowledge that this photograph is your property, the people in your photo are aware of the photograph's existence and have no objection to the photo being shared for the purposes of this contest.
Photo Submission Rules
Staff, faculty, and alumni can submit up to two photos each per respective category. 
Students may submit up to two photos for each of the student categories (i.e. two photos per category, per student)
No repeats - The same photo for two categories will NOT be permitted
All photos must be submitted by 11:59 PM, October 19, 2016. Late submissions will not be accepted. 
Photo specifications:
Please submit files no larger than 20MB at the time of entry
Higher resolution files of at least 240 dpi/ppi are preferred; high quality photos of this nature will also be needed for any winning photo to be properly printed and showcased. All photos must be submitted in a .jpeg or .png format.
Winners will receive a framed photo with an additional print being displayed in the SIS building. Photos will be 8x10 and/or 11x14; please keep these dimensions in mind when submitting photos (i.e. square photos are discouraged)
Email attached photos with information in body of email 
Please see the top right-hand column of this webpage for sample submission materials for each category.
Required Information for each Submission
In the body of your email with the attached photos, please make sure to include:
Name of contestant:
SIS Affiliation, Program, and/or Year of Graduation:
Category:
Title of Photo:
Location of Photo:
Year Taken:
Brief Description of Photo:
All submissions should be emailed directly to sisstudyabroad@gmail.com on or before 11:59 PM October 19, 2016.
Voting
SIS Graduate Student photos will be judged on SIS Abroad's Facebook Page via "Likes." 
To vote for a photo, simply "Like" the photo. You may vote for as many photos as you wish. Photos with the most likes in each category will win the grand prize for that category. Students are only eligible to win one category. In the event of a tie, or a student winning two categories by popular vote, the SIS Office of International Programs will convene a small selection committee to determine the winner.
Upon receiving all photo submissions, there will be SIS Judges' Pick category, where a panel of judges will vote on their favorite photo. The decisions of the panel are final and incontestable. 
SIS Alumni, Faculty, and Staff will not be eligible for prizes but will receive a framed copy of their winning photo. All winners will have their photos posted in the SIS Building until the following years winners are announced. To vote, please visit the SIS Abroad Facebook Page and review each album of photos and "Like" your favorite photos.
Prizes
First Place in Each Category:
SIS Graduate Students: A framed and matted photo to each category winner. Additionally, another prize will be awarded for each of the three student categories:

SIS Faces- SIS Swag Bag
Urban Places/Open Spaces- International Travel Goody Basket
SIS Judges' Favorite- $100 Airfare Gift Card
SIS Alumni, Faculty, and Staff: Framed and matted photo
All Winners: Recognition at photo unveiling and photo will be displayed in SIS Building for up to one year

Odds of winning depend on the number of entries received. Winners are responsible for any tax implications as a result of their winning a prize. Any entrant who supplies false information, enters the Contest by fraudulent means, or is otherwise determined to be in violation of the eligibility criteria or terms of these terms shall be ineligible for any Prize and shall be required to forfeit any Prize obtained based on such information or means.
Unveiling
Photo winners will be announced during International Education week, November 14-18, 2016, and will be personally notified via email.  There will be an unveiling ceremony where winning photos and runner-ups will be displayed in the SIS Building. Details will be posted as soon as they are finalized.
Additional Information
The University reserves the right to refuse to display or use any photos in its sole discretion. The University also reserves the right at any time during and after the Contest to remove or disqualify any photographs when it believes in its sole discretion that the entrant has: (i) infringed any third party's copyright or privacy rights; (ii) failed to comply with these Contest terms; or (iii) failed to obtain the necessary consents as set out in these Contest terms.
The Contest shall be governed by, construed and enforced in accordance with the laws of the District of Columbia.
The University specifically reserves the right to amend or change these terms and conditions at any time for any reason. The University will communicate any such changes on its website.