Alumni Success Story
SIS Alumna Becomes a Party Animal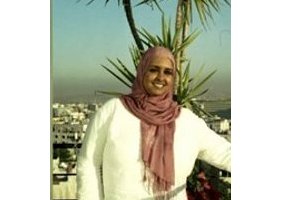 MA, International Peace and Conflict Resolution, 2005
Sarah Ahmed serves as a Senior Program Assistant for Iraq Programs at the National Democratic Institute for International Affairs (NDI), based in Washington, DC. She focuses primarily on NDI-Iraq's "Political Party" and "Women's Political Participation" programs. Ahmed has also assisted with the Gulf program's "Women's Political Participation in Kuwait" mission. She has traveled to Jordan, Iraq, Turkey, and Kuwait on NDI business.
Of her choice to attend American University's School of International Service (SIS), Ahmed says, "SIS was my first choice because the program focused more on practical learning via simulations and the integration of real-life situations for analysis, rather than a typically academic or theoretical approach. Many of the professors at SIS also have quite a bit of field experience, and that was important to me as field work is a major facet of my career path."
Ahmed 's advice to current and prospective students? "Take the time to actively get to know and engage with fellow students and professors alike. Students at SIS have amazing backgrounds and offer wonderful experiences to learn from. You'll find yourself making lifelong friends. Also, take advantage of the various events, workshops and institutes/centers at SIS. They are a great place to meet colleagues and receive first-hand information about many of the world's current affairs."