Alumni Success Story
Alumni Highlight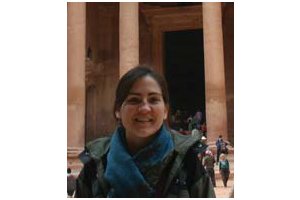 LaChelle Amos graduated from AU in May 2008 with her Master's in International Peace & Conflict Resolution. After graduation, she bought a one-way ticket to Amman, Jordan, where she began networking and then started working with Relief International (RI) two months later. LaChelle oversaw the implementation of multi-sectoral emergency relief projects funded by the United Nations High Commissioner for Refugees for internally displaced persons (IDPs) in four
governorates of southern Iraq. RI is an international organization, headquartered in Los Angeles, working in 15 countries worldwide. RI's Iraq programs span all 18 governorates and include emergency relief, community-based conflict litigation, legal aid and advocacy, union empowerment, and micro-finance. In January 2009, LaChelle was approached through networking with an offer for a position as a protection officer/project manager for Intersos, an Italian NGO. She is still based in Amman and focusing on IDPs in southern Iraq, but now concentrates on human rights and legal protection of displaced persons.
In addition to the theoretical background she gained from the IPCR program in forced displacement and the Middle East, LaChelle's experience as the Graduate Student Council Treasurer and Networking Committee Chair positioned her for this well-suited career start. Equally important is the advice she received from and relationship she maintains with her SRP advisor, Professor Carole O'Leary. LaChelle enjoys all she is learning from her current position and looks forward to incorporating more of her IPCR studies as she continues down her future path. 
This article originally appeared in the Spring 2009 International Peace and Conflict Resolution Newsletter.