First Person
National Geographic Gives Hands-On Experience and Professional Network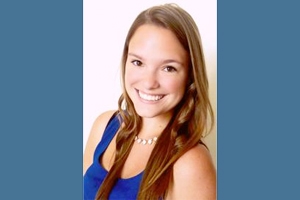 Below is a first person account from Dean's Intern Alex Kula on her internship at National Geographic.
I began my internship at National Geographic by reading letters previous interns wrote to the incoming interns. All of them had very similar messages about how I would most likely be over-dressed for my first day of work or who to speak with in the office if I ever needed help. Most importantly, all of them mentioned how lucky I was to just be starting my internship within the Communications Department.
This internship has allowed me to utilize so much of what was taught in my courses at American University. On a daily basis, I have been required to assist with media lists and promotions for outgoing books and magazines. I have helped with National Geographic's press releases and media pitches. During my time at National Geographic, I have also helped with an array of projects related to its upcoming 125th anniversary and its mission to break two Guinness World Records.

I have also had the distinct opportunity to meet Greg Marshall. Mr. Marshall is the inventor of the "crittercam" (link to http://animals.nationalgeographic.com/animals/crittercam/) , a device that is attached to wild animals and used to observe their behavior. While speaking with us, Mr. Marshall expressed the obstacles he faced when promoting his project and provided us with examples of how successful his research has been since National Geographic took an interest in his work.
The Communications Department is comprised of a diverse group of individuals who are more than willing to share their experience in the field with the interns. I have been invited to lunch several times to discuss my career goals and everyone I have met with has offered advice and connection assistance.
There was one other intern within the Communications Department. As a sophomore at Ithaca College, she chose to "study abroad" for the semester and has been taking classes at Georgetown University. During our time together we have discovered that we have mutual friends and similar ambitions. Her driven personality and strong work ethic has consistently encouraged me to make the most of my time at National Geographic.
In the next few weeks I will be writing my own letter to the incoming interns, detailing all of the available opportunities at National Geographic. Although I am envious that they will be assuming my role as a communications intern, I am looking forward to my last semester at American University and for what awaits me thereafter.