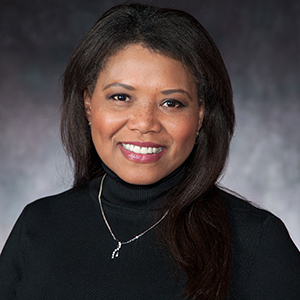 Beverly Kirk
Adjunct Instructor
School of Communication
Beverly Kirk is the Director of the iDeas Lab at CSIS – the Center for Strategic and International Studies. She's also the Founder and CEO of Bevkirk International, a media consulting company providing writing, editing and voiceover/narration services, media training, and interview preparation. Her portfolio also includes subject matter expertise in international politics, education reform, curriculum design, and web content production and an interest in global competitiveness and education as a national security issue.

Beverly began her business after spending two decades as a journalist at the local and national level, including stints with NBC, NPR and PBS, and WJLA/NewsChannel 8 in Washington, DC. She is an experienced moderator/facilitator and blogger, writing mostly about politics and culture. Her television path began in Bowling Green, KY where she was an anchor, reporter and the first woman to host a weekly sports show.

A sixth generation product of south central Kentucky's Appalachian foothills, Beverly is an accomplished public speaker and delivered the 2008 commencement address at the University of Kentucky, her alma mater, where she earned an M.A. in diplomacy and international commerce from the Patterson School and is a Lyman T. Johnson Torch of Excellence Alumni. She is also a summa cum laude graduate of Western Kentucky University with degrees in history and broadcasting.
Loading ...

OFFICE

SOC - School of Communication
Mary Graydon - 300
FOR THE MEDIA

To request an interview for a
news story, call AU Communications
at 202-885-5950 or submit a request.