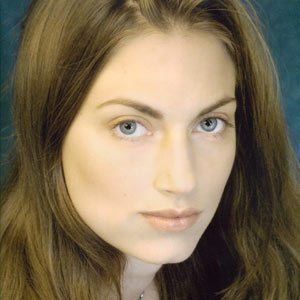 Sarah Bahl
Adjunct Instructor
School of Communication
Sarah Bahl is an adjunct instructor of Film and Media Arts. She is about as close to a D.C. native as it gets.  She attended highschool at Georgetown Visitation, and college at American University, majoring in Film and Visual Arts. After graduating from AU she worked for Voice of America then went on to graduate school at Georgetown University to study with a focus on politics and media. After graduation from Georgetown with her M.A., Sarah worked in the non-profit sector as Director of Media and Public Relations for the NOVA Fuller Center. She later founded, A Woman's Bridge Foundation, an educational 501(c)(3) non-profit that works in tandem with womens' shelters and services in the D.C. area by running film courses and creating online articles about women leaders and cultural issues pertaining to women. She is certified in Designing a Comprehensive Adult Education Program by the Office of the State Superintendent of Education, The District of Columbia. Sarah loves what she does and is excited to share her experiences as an Adjunct Faculty member of SOC.
Loading ...

FOR THE MEDIA

To request an interview for a
news story, call AU Communications
at 202-885-5950 or submit a request.
---