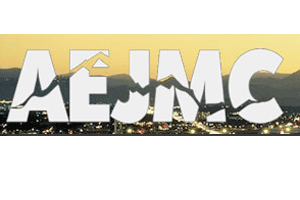 American University School of Communication has a strong presence at the 2010 convention of the Association for Education in Journalism and Mass Communication (AEJMC). Faculty will be showing their work on a series of panels and presentations. See below for details, or view the conference program.


Tuesday, August 3 (pre-conference):
2-5 p.m.: Matthew Nisbet on panel, "Communication and the Environment: Theory and Practice," sponsored by the Public Relations Division and Communicating Science, Health, Environment and Risk Interest Group. Nisbet presents a study he co-authored this month at the journal BMC Public Health.

3:30-7:30 p.m.: Rose Ann Robertson speaks at workshop, "Journalism Schools as News Providers: Challenges and Opportunities," sponsored by the Civic & Citizen Journalism Interest Group and Newspaper Division.
Wednesday, August 4:
8:15-9:45 a.m.: Amy Eisman speaks on a teaching panel, "Rebooting the Curricula: Teaching Journalism in a Digital Tempest" sponsored by the Newspaper and Radio-Television Journalism divisions.
11:45 a.m.-1:15 p.m.: W. Joseph Campbell moderates Presidential Panel Session: Presidents and the Press.
3:15-4:45 p.m.: Wendy Melillo Farrill presents her paper "Speaking in Class without Saying a Word" on the use of social media tools to encourage participation in large lecture classes at the Great Ideas For Teaching mini-plenary session. 
Thursday, August 5:
11:45 a.m.-1:15 p.m.: W. Joseph Campbell  becomes national president of Kappa Tau Alpha at the KTA and AEJMC awards luncheon.
3:15-4:45 p.m.: Jan Schaffer presides over a panel that includes Maria Ivancin, "What Do Women Want? What Are Women Entrepreneurs Doing?" which is sponsored by the Civic & Citizen Journalism Interest Group and Communication Technology Division.
5-6:30 p.m.: W. Joseph Campbell  will be a discussant at the History Division Top Paper Awards refereed paper research session, sponsored by the History Division.
6:45-8:15 p.m.: Rodger Streitmatter will receive the Aarons Award during the business meeting of the GLBT Interest Group.
Friday, August 6
12:15-1:30 p.m.: Rodger Streitmatter presents his research paper, "A Celebrated Illustrator and the Man Behind the Man: J. C. Leyendecker and Charles Beach" at the History Division's Scholar-to-Scholar session.

12:15 - 1:30 p.m.: Jan Schaffer, director of the SOC-based J-Lab: The Institute for Interactive Journalism, will preside August 6 over J-Lab's annual AEJMC luncheon. The event, supported by a grant from the Ethics and Excellence in Journalism Foundation and co-sponsored by the Civic and Citizen Journalism Interest Group, will be attended by over 100 registered participants. Schaffer will be introduced by Associate Dean Rose Ann Robertson.
Saturday, August 7
10-11:30 a.m.: W. Joseph Campbell  will present his "'Severe in Invective': Franc Wilkie, Wilbur Storey, and the Improbable 'Send Rumors' Quotation" paper, which finished second in the History Division's faculty paper competition, at the American Media as Storyteller session. 
11:45 a.m.-1:15 p.m.: Angie Chuang presents her research paper, "The Stranger in our Midst: Foreign versus American Identity in Newspaper Coverage of the Binghamton Shooting," at the Media Constructions of Multicultural Realities Top Papers Session. The paper placed third in the Minorities and Communication Division's faculty competition.