Journalism
The Value of Cultural Exchange in Journalism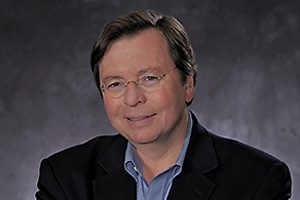 When journalism professor Amy Wu from Hong Kong's Shue University reached out to American University to create a cultural exchange between her students and the students at AU's School of Communication, it began a relationship that demonstrates the importance of international awareness and curiosity for aspiring journalists.
Charles Lewis, professor and executive editor of the Investigative Reporting Workshop, along with 22 students from his Global Investigative Journalism Class, volunteered to host Professor Wu and her six visiting students during one of their weekly Monday sessions. Despite a week delay due to Hurricane Sandy, the two classes convened and had a conversation regarding everything from the transparency of journalism in China to the culminating U.S. presidential election.
Jennifer Tang Wing Chee, one of Wu's students, recalls: "The class at AU enabled us to have cultural exchange with other students by sharing with them the media environment and practices in Hong Kong and China. It was pretty interesting as we realized how different the environment is to that of the States, especially on regulation of press freedom."
Censorship and its challenges for Chinese journalists proved to be a leading topic of the conversation. Professor Lewis's class had just read the book "Investigative Journalism in China," about the uphill struggle against censorship that many Chinese journalists face. His students were eager to know how this reality implicated the aspiring journalists' outlook and future careers.
"It intrigued my students that our Chinese visitors said that there was some transparency in journalism, at least in Hong Kong," recalls Professor Lewis. "There were all kinds of opinions and the interaction was delightful on a human dimension level."
The importance of this cultural exchange extended far beyond bringing two groups of students together from different corners of the world. By facilitating an exchange and conversation between these future journalists, Professors Wu and Lewis broadened their students' global perspectives and encouraged them to recognize each other's challenges and examine their cultural differences.
"It is important to have global sensitivity. There is no solution to any problem based locally or in the state," says Professor Lewis.  "Journalism needs to widen its aperture to the world."
Professor Wu agrees.
"In seeing both worlds and being exposed to another culture, my students can now make a decision on their own as to their future goals," she explains. "Some of they said they are interested in exploring studying in the U.S. and others have a new appreciation for journalism and say they really admire how journalists take their work very seriously in the U.S."
Professor Lewis also reminds all American University students that obtaining an internationally conscious perspective is extremely possible, even right here on campus.
"There are classes in every school that provide a window to the world. So many people come to speak at our school, like the Dalai Lama and most if not all of the presidents. It's not very hard to study abroad. There are just endless opportunities for students to gain a unique cultural perspective."