Communications
Dean's Picks: Students Learn from Washington Post Pros, AU PRSSA Wins Conference Bid
Latest Stories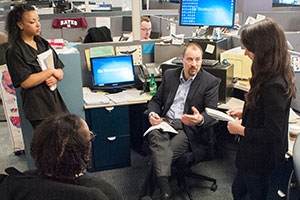 Learning from the Best in a Legendary Newsroom

Students dig deep alongside Washington Post professionals.
Read more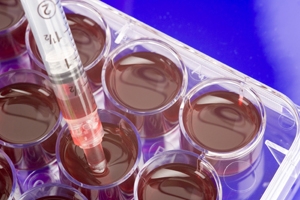 Engaging in Debates about Science and Society

Professor's analysis of stem cell controversy reveals deeper influences shape people's opinions. Read more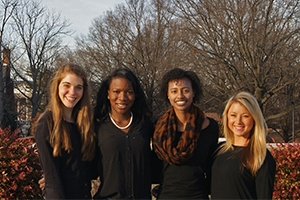 Continued Success for AU's PRSSA

Chapter wins bid to co-host 2014 PRSSA national conference
this fall. Read more

In the News // Awards


Timid About Fair Use?
InsideHigherEd.com featured Patricia Aufderheide, co-director of the Center for Media and Social Impact, and law professor Peter Jaszi's study examining how visual arts professionals and art historians' work is inhibited because of confusion over copyright infringement. Read more


FCC Media Survey Plan Draws Fire
Communication professor John Watson appeared on Fox News Channel voicing serious concern about the Federal Communications Commission's probing into U.S. media newsrooms to determine how and why they select which stories to cover. Read more


How Far Will Reality TV Go For Ratings?
In a HuffPost Live interview, Chris Palmer, director of the Center for Environmental Film Making, challenged a Mother Jones' investigation to expand its reporting beyond the animal suffering on Animal Planet to encompass other television network series where animal cruelty is suspected. Read more


Did the Winter Olympics in Sochi Really Cost $50 Billion?
Communications professor W. Joseph Campbell spoke to Washington Post about the media's perpetuating questionable cost estimates rather than developing an independent analysis for the Sochi Olympics. Read more


Teaching with Research Award, 2014
Professor Campbell introduces students to the rewards of conducting research at the Library of Congress. Read more


Upcoming Events
Marketing & Communication Day
February 26 – 3:30 p.m. Kogod Student Lounge Learn more

Robecks with Dean Rutenbeck
March 3 – 2:30-3:30 p.m., McKinley 101 Learn more

Diversity Summit: Games for Good, Games for All
March 8 – American University Learn more


Please send your suggestions for Dean's Picks to Dani Rizzo.