Communications
Dean's Picks: Students, Faculty and Alum Find Success
Latest Stories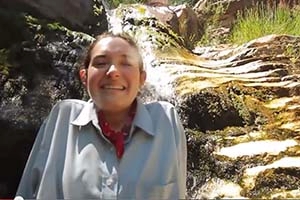 Water Project Catalyzes Communication Students

Experiential cross-disciplinary initiative pairs students with water advocates and scientists for professional projects. Read more.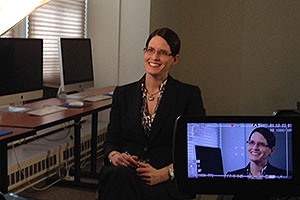 State Department Taps DeNardis for Key Committee

Professor Laura DeNardis will serve on the Advisory Committee for International Communications and Information Policy. Read more. Join DeNardis for her book talk April 1 in SOC's Media Innovation Lab.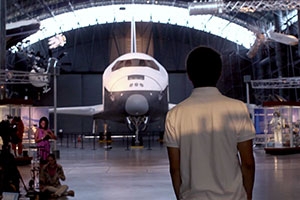 Alum's 'Astronaut' on International Space Station

Film by David J. Ruck, (SOC/MFA '13) to screen in orbit for a very select audience. Read more.

In the News



Warming Up to the Culture of Wikipedia
Communication professor Andrew Lih discussed with New York Times the surge of Wikipedia 'edit-a-thons' including his course, "Wikipedia and Public Knowledge," which focuses on 'edit-a-thons' and requires students to create and improve entries. Read more.


Poll: People Still Seek Meaty News on Media Buffet
Journalism professor Jane Hall spoke to Associated Press about a poll revealing leading newspapers and network evening news no longer set the national news agenda as Americans are increasingly relying on a wider variety of media sources—including social media—to stay informed. Read more.


U.S. to Cede Its Oversight of Addresses on Internet
Communication professor Laura DeNardis spoke to New York Times about the U.S. Department of Commerce's decision to not renew the Internet Corporation for Assigned Names and Numbers (ICANN) contract. DeNardis explained the benefit, which will take into account the global interests of multiple stakeholders. DeNardis also spoke to TIME and The Economist.


Who Was Carl Sagan?
Communication professor Declan Fahy spoke to National Geographic about the impact and legacy of astronomer Carl Sagan. Read more.

Upcoming Events
DC Environmental Film Festival
March 18- 30, View full list of SOC sponsored events.

Dean's Intern Recruitment Reception & Panel
March 26 – 3:30 p.m., McKinley Media Innovation Lab Learn more

SOC Week 2014
March 31 - April 4 – American University
View the full list of SOC Week events and follow #SOCWeek for updates.
"Last Call at the Oasis" Screening/Q&A with filmmaker Jessica Yu
April 3 – 5:30 p.m, Forman Theater Learn more
Please send your suggestions for Dean's Picks to Dani Rizzo.