Journalism
Interactive Journalism Program Adjuncts Bring Wealth of Experience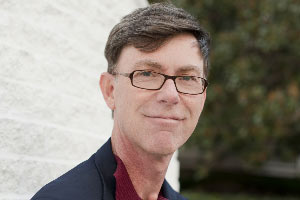 The School of Communication's weekend MA in Interactive Journalism stays fresh by bolstering its full-time faculty by reaching into the community for professionals doing cutting-edge work at their institutions.  
Adjunct professors come from a wide range of organizations, including PBS, USA Today, NPR and the Washingtonian. Their combined experience and skills help the students gain an edge in today's market.
 
A Wealth of Experience from Across the Industry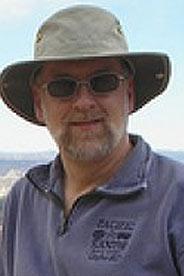 Steve Buttry, Director of Community Engagement and Social Media at Digital First and former Media Director of Community Engagement at TBD.com, teaches a graduate seminar in journalism, which examines ethical and economic issues affecting the press, and initiates studies to add to the literature of media criticism. He also teaches at Georgetown University. Buttry believes what he brings to teaching at SOC is front-line experience in both traditional and disruptive journalism. Buttry recently spoke to classes for the Career Center.

"I have worked as an editor, reporter, writing coach and innovation coach at seven newspapers and TBD.com," he said. "I've also trained journalists for hundreds of organizations and consulted with and studied still other news organizations while at the American Press Institute."  
Ashley Messenger, who's been practicing law for nearly 20 years, is an in-house legal expert with NPR. She's been teaching Legal Aspects of Communication at AU for 11 years now, both in the weekday Master's program and the weekend. 
Messenger says teaching as an adjunct makes her a better lawyer. 
"Explaining what you know is an entirely different skill from simply knowing it," she said. "Teaching forces you to think about the material in a new way to convey the principles to others, so even if you are an expert in your field, teaching naturally deepens your knowledge of and appreciation for the subject."  
Plus, teaching is also fun.  
"The ability of journalists to largely ignore the business side of the house hurts them in the long run," says Tom Davidson senior director of PBS digital. He taught a journalism seminar class on business skills for journalists with a focus on entrepreneurship with his teaching partner Bill Day, executive director in the media-consulting practice of Frank Magid & Associates. Davidson said he had a blast teaching the class, which looks at concepts of nimble organizations as well as big organizations.  
"I always saw my role as a newsroom editor as that of a teacher and coach," said the senior director and publisher of the interactive news and public affairs division at PBS. "Whatever little I learned on the way came from people who taught and coached me. So in a sense, this was about doing the same for the next generation."  
A Constant Search for the Best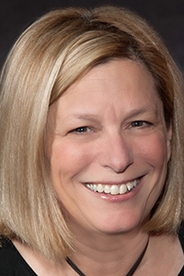 The industry changes so rapidly that snaring top-notch instructors is both the challenge – and excitement – of running the weekend MA, explains program director Amy Eisman. "I am constantly updating my digital Rolodex with people I meet at conferences or professionally, " Eisman says. "I look at them and say to myself 'I know he is successful, but can he also teach?' I look for the magic when the two talents collide."  
Journalism Division Director Jill Olmsted also seeks out instructors from industry and contacts. She carefully sifts through resumes, focusing on those who have some teaching background as well as professional experience.

Giving Back and Getting Inspired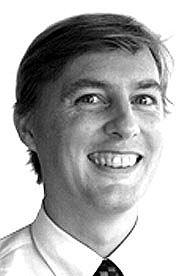 For Rob Roberts, who works as a content editor and new media specialist with a high-profile government organization, it's all about the students, who he says are so eager and excited about their field. He teaches in both the weekend program and the weekday program.  
"At a time when there can be a lot of hand-wringing and cynicism about the state of journalism, it's refreshing and inspiring to spend at least part of your week with young people who want to tell stories and learn new skills."  
Roberts says the students at American are interested not only in succeeding in the business but also in learning the craft. "I find that after planning my classes and working with my students that I often find more inspiration to pursue my own work and projects." 
Howard Parnell, Consulting Editorial Director for the FCC, says being an adjunct professor is his opportunity to give back to the trade that he's practiced with pride since his days as feature editor of his high school newspaper. He also says it's an opportunity to share the many lessons learned from mistakes as well as success as an online media executive, journalist and editor dating back to the pre-browser days.  
"It's been incredibly rewarding to see students in my online production and business-of-journalism courses build their careers as a result of participation in the program," he said.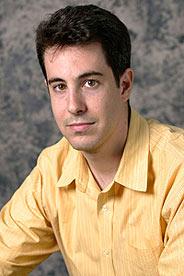 For alum Joshua Hatch, one of the best parts of teaching is he gets to meet so many smart young journalists, many of whom he's stayed in touch with over the years and some he's even hired. "The enthusiasm of the students is a refreshing respite from an industry in turmoil," he said. "Being an adjunct gives me additional incentive to stay abreast of the latest technological developments in journalism." Hatch is Senior Editor for Data and Interactives at the Chronicle of Higher Education and previously worked as an online content manager at Sunlight Foundation.
Other instructors have included award-winning visual media expert Tom Kennedy, NPR senior interactive designer Nelson Hsu, and Washingtonian production editor Melanie Bender.
Adjuncts join the full-time faculty who have taught in the program including: