Communications
Class Gains PR Experience with Nonprofit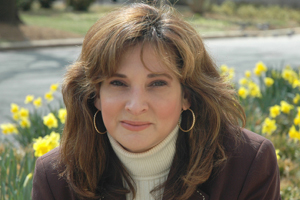 One class in the School of Communication has allowed students to gain hands-on experience while improving the lives of children in the D.C. area this fall.

Professor Gemma Puglisi's Public Relations Portfolio class — a requirement for undergraduate Public Communication majors at AU — has paired up with the nonprofit organization Neediest Kids to create a campaign to raise money for D.C. students.

Neediest Kids provided over $1.4 million in resources to more than 32,000 students at schools in the D.C. area. The charity provided goods and services like eyeglasses and dental care, according to a press release created by one group of students in the class.
For the past five years, Puglisi has taught PR Portfolio at AU far differently from the styles of professors before her.

"Basically, it was helping students to hone their [PR] skills," Puglisi said. "... but I felt that it would have more of an impact if it was a real-life situation."

Under Puglisi's direction, the course now allows students to work with a nonprofit organization or small business for 15 weeks, create a plan of "strategic communication" for the business, implement media strategies and present their results to the entrepreneur, according to Puglisi.

The inspiration for the class came from Donald Trump's reality show, "The Apprentice," according to Puglisi.

"I realized what was out there, what young people were expected to do, and I thought maybe I could make some of the class kind of like that idea," Puglisi said.

To kick off the students' semester-long project, Puglisi brought in the organization's executive director and AU alumna, Lynne Filderman, '73.

"They have really done a great job," Filderman said of the class. "What I have loved is the creativity and ingenuity of what they've brought to the table."

Filderman said she liked the way the class had organized to tackle this campaign.

The students divided into two groups, each focused on one of two companies that agreed to work with Neediest Kids — Papa John's Pizza and the Washington Wizards, D.C.'s NBA team. From there, the two groups split by type of media they would use to promote their respective initiative, according to Maile Krauss, an SOC senior.

The Papa John's group created materials to promote a special deal from the pizza restaurant: for every large pizza ordered online using the promotional code NEED, Papa John's will donate $1 to Neediest Kids. Group leader and SOC senior Heather Abrams said her team contacted media outlets to raise awareness about the campaign with some success. The group also went to community centers to hand out flyers and will set up tabling at AU later in the week, according to Abrams' co-leader and SOC senior, Katie Licht.

The Wizards group focused on an online auction, all proceeds from which go to Neediest Kids, and a text messaging campaign that allows donors to give from their mobile phones. Group member and senior in SOC Alyssa Romano said the group plans to host four AU men's basketball games and two women's basketball games called Neediest Kids Nights to promote the auction. Eighteen to 25 restaurants in the D.C. area will also host Neediest Kids Nights, at which they may use coasters advertising the initiative, donate a portion of their proceeds to the organization or some combination of both strategies, according to Krauss.

Collectively, the class also created a Twitter and a Facebook page for Neediest Kids.

Several students in the class this fall found it challenging but important in terms of experience for their later careers.

"Without this class it's possible that someone could graduate [from AU with a Public Relations] degree without ever doing PR," Krauss said.
Krauss plans to graduate in December. She said she has received a job offer from a digital ad agency in D.C.

The fact that many of her students will graduate at the end of the semester motivates her to take a more hands-off approach, Puglisi said.

"My hope is that this class takes them away from the structure and security of a classroom to being their own bosses, understanding what it's like to be an entrepreneur, not having somebody breathing down your neck all the time — even though I know I do — but let them come up with strategies and what they do to take this to the next level," Puglisi said.

This article was originally published in the Eagle, American University's student newspaper.
You can reach this staff writer at sparnass@theeagleonline.com.