Technology
Washington Post Chief Digital Officer Joins Group Advising Entrepreneurship Degree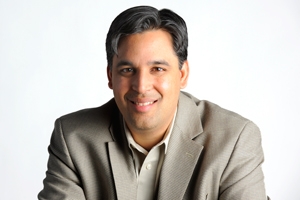 Vijay Ravindran, Senior Vice President and Chief Digital Officer of The Washington Post Company, is the latest media innovator to join an exciting group advising the new MA in Media Entrepreneurship at American University's School of Communication.
Ravindran has agreed to join four other Washington-area start-up leaders in the inaugural Accelerator Group. The panel will help grow the program, mentor students and build the curriculum of the unique MAME program that launched at American University in fall 2012 with nine area students.
Ravindran joined The Washington Post Company in 2009. He founded and leads the company's WaPo Labs, which develops experimental news products, including the personalized news aggregation site Trove. Ravindran serves in other leadership roles within the Post Company, including at SocialCode, a subsidiary social advertising agency. In addition, he works with others in company management to consider potential investments in digital startups.
A former Chief Technology Officer at Catalist, a political technology startup, Ravindran also has served as a technology director at Amazon.com. He has a degree in systems engineering from the University of Virginia. Ravindran was the popular kickoff speaker in the DC Startup Forum series on media innovation, co-produced by WAMU and SOC.
"We are so pleased we can continue to attract digital thinkers of Vijay's caliber," said SOC Dean Jeff Rutenbeck. "We look forward to having the group help steer us, and the students, to a successful future."
The other group members are Jim Brady, Editor-in-Chief of Digital First Media; Lynette Clemetson, Director of NPR's StateImpact project and co-founder of theroot.com; Jen Consalvo, COO and co-editor of Tech Cocktail and co-founder of tech startup Shiny Heart Ventures; and Tom Weithman, Managing Director of CIT Gap Funds.
For more about the curriculum in the MAME program, click here.