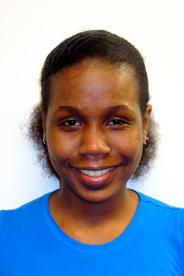 Breanna Edwards- Sunlight Foundation
Breanna Edwards is a graduating senior studying both Print Journalism and Spanish Studies currently interning with the Sunlight Foundation. An aspiring foreign correspondent, Edwards previously interned at Madrid Turistico, a bi-lingual magazine in Spain, as well as Observer Media Group in the island of Antigua. These experiences taught her foundational skills in journalism, preparing her for this opportunity with Sunlight Foundation. She is excited to work with Sunlight because she believes that "without government transparency, we as journalists can never hope to do our jobs correctly."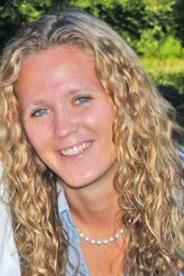 Rebecca Walker- USA Today
Rebecca Walker, an MA candidate for the International Communication program, has supplemented her academic career with an internship every semester since she started at AU including positions at the US Department of State and the Council on Hemispheric Affairs. After her undergraduate studies Rebecca taught for a year in Greece, and found that what she missed most was not necessarily the States—but writing. This realization motivated her to apply to graduate school and focus on a career intertwining journalism and international affairs, her position at USA Today blends these two fields perfectly as she will be on the Social Media team that handles the international accounts.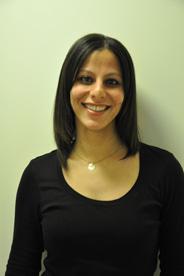 Heidi Naguib- USA Today

Heidi Naguib is a 2nd year MFA student studying film and electronic media. Heidi currently works as co-host of oneblue.tv, a social media diplomacy project still in development.  Heidi's passion for video storytelling and informing viewers previously led her to an internship with Spark Media, an independent documentary production company.  Currently, Heidi interns with the video production team at USA TODAY.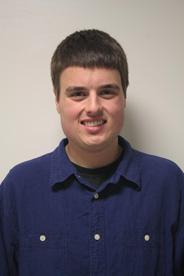 Rhys Heyden- Current
Rhys Heyden is a junior Print Journalism major at AU with dual minors in History and Spanish Language and Area Studies. He grew up in the suburban hamlets of Palo Alto, CA and Wellesley, MA, and is using his time at an international university in an international city to expand his perspective and worldview. When he's not bloviating about high ideals, he enjoys stressing about his favorite sports teams (S.F. Giants and G.B. Packers), wondering why he doesn't read more, and watching obscene amounts of television. His ultimate (admittedly lofty) goal is to discover, delve into, and disseminate the world's most compelling stories in the most creative and consequential way possible.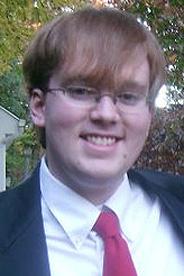 Matt Jex- Smithsonian Institution
Matt Jex, a recent graduate from the University of Toledo with dual honor degrees in Film and Creative Writing, is currently working towards his M.F.A in Film and Electronic Media. He has won numerous writing awards during his undergraduate education including the Dean's Essay Contest, Essay Revision Contest and Top Thesis Award and several film contests including the Freshman Film Contest and Senior Showcase. He has worked with such agencies as the Toledo Repertoire Theater, the Independent Collegian newspaper, as a Student Observer and as a nature's nursery assistant. He is also a Washington Internship Alum, working through a seminar on National Security. Working for the Smithsonian Institute, he will be writing, producing and filming several short videos for the web designed to bring the Museum of American History to cinematic life. These videos will illuminate many of the museum's most exciting exhibits.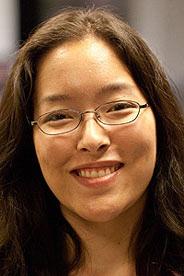 Sylvia Carignan - The Washington Post

-Undergraduate Dean's Intern, Fall '11 - Spring '12
-Major- Print Journalism; class of 2012
-Investigative reporter, The Eagle
Washington Post Highlights
-Wrote front page Metro feature on Spring Valley DC engineering report, Dec. 2011
-Reports local news for Metro
-32 bylines for articles and blog posts since Sept. 2011
In her own words...
"Thanks to the Post's editors, I've been able to develop my writing style and dig into great stories. Now, I'm years ahead in a career I really love." Read more

Jimm Phillips - The Washington Post
-Graduate Dean's Intern, Fall '11 - Spring '12
-MA Journalism and Public Affairs, class of 2012
-BA Journalism and Political Science '09
-Former editor-in-chief, The Eagle
Washington Post Highlights
-Reports local news for Metro
-35 bylines in print and blogs since Sept. 2011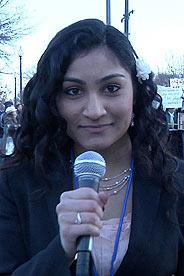 Neeti Upadhye - USA Today

Through previous internships Neeti Upadhye has had the chance to enhance her technical and practical experience. While at AU, the broadcast journalism junior has worked at Voice of America and the International Reporting Project. In addition, she has been a producer, on-air interviewer and anchor for AU's ATV cable channel. Along the way she has learned AVID, Final Cut Pro, Dreamweaver, Audacity and other programs. She said she is eager to be a part of USA TODAY's video team because, "working with industry professionals will help me hone my storytelling skills."
In her own words...
"My experience at USA TODAY was particularly impactful because it gave me the chance to be surrounded by knowledgeable professionals." Read more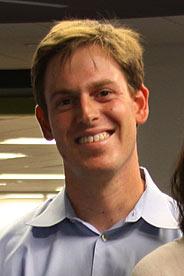 Jeremy Borden - The Washington Post

-Graduate Dean's Intern, Fall '11
-Fellow at Center for Public Intergrity, '10-'11
-M.A. Journalism & Public Affairs, AU SOC '11
-B.A. Journalism & Mass Communication, UNC '06
Washington Post Highlights
-Hired by Post on full-time contract -- Dec. 2011
-Covers Northern Virginia politics, transportation, education, crime for Metro
-Over 100 bylines for articles and blog posts since Sept. 2011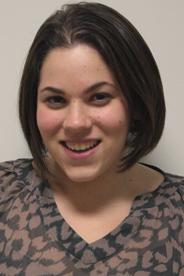 Emily Roseman - USA Today

"I have been interning and working in the news world since my first day of college," says Emily Roseman, a senior from Fairfield, CT.  From the White House to a documentary film company in London, Roseman's internships have honed her journalism  and leadership skills. She credits AU with preparing her for the challenges. At MSNBC in New York, "My employer was confident based on my school's stellar reputation." Her challenge for Fall 2011: Shooting and editing as part of USA TODAY's video production team.    
In her own words...
"I learned that my work as a student and as a professional upon graduating this May, does not end in the classroom or the editing booth. We are composers, artists, authors, always re-writing our narratives, erasing key sections of beautiful sonatas, and ultimately, creating the most compelling story our audience will ever want to hear." Read more