Faculty Success Story
SOC Film Professor Bridges 'Gulf of Misunderstanding' in Middle East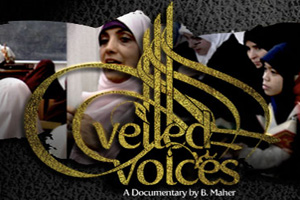 Brigid Maher was in the basement of a Cairo mosque in 2007 when she faced the one question about Islam she wasn't prepared to answer.
Maher was in the Middle East shooting Veiled Voices, her latest documentary on Muslim women religious leaders in the Arab world. She's filmed dozens of such women who are reviving their leadership role in Islam. She'd studied the Qur'an herself for years and produced four other films in the Middle East.
"There were many times when it was amazing for me as a filmmaker to realize I was the only person who's ever been able to record something like this," she says of the project.
But Maher isn't Muslim, and for the male director of an Egyptian diayat school, which trains women to teach religious lessons, that was reason enough to worry about her camera.
"You can ask me any questions you want about Islam," said Maher. "You can make sure you're comfortable with my knowledge." He stared back at her, let the moment linger, and then asked simply, "Why do Americans hate Muslims?"
During her shoot, Maher had weathered filming delays caused by riots in Beirut and navigated miles of red tape in Cairo, but in many ways, this question represented her greatest challenge.
"In Egypt they simply had no faith in American media whatsoever."
That challenge was also the reason she was making the film, says Maher. "The gulf of misunderstanding is growing. My hope is that by making films like Veiled Voices, I can help to bridge that gulf."