Alumni Success Story
Colleges, Communications, and Countries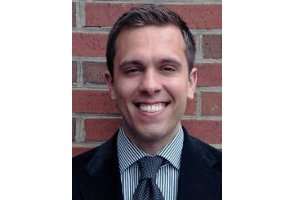 MA, International Communication, 2005
Although Mark Overmann spends his days as the Director of College Communications at Georgetown University, one of his most exciting undertakings as of late is a side project that lies outside of his official job responsibilities. Along with 2007 American University Alumnae of the Year Sherry Mueller, Overmann has co-authored a book, Working World: Careers in International Education, Exchange, and Development, a guide for those looking to chart a career in these fields of international relations.
In his day job, Overmann's responsibilities include mapping and managing the College's online and print presence, as well as all communications for the Dean of the College. He is also heavily involved with the College's study abroad programs, especially its expanding presence in China. This combination of communications activities and international engagement allows him to use all of the skills he developed while obtaining his MA at AU.
Following his graduation from the University of Notre Dame in 2002 and prior to his matriculation at AU, Overmann spent a year in the Korean minority region of Yanbian in Northeast China, where he worked as an English teacher. While an undergraduate, he studied abroad in Angers, France, during his junior year. While completing his International Communication degree, Overmann served as a co-chair of the International Communication Student Forum (ICSF). He was a School of International Service Dean's Award Scholarship recipient from 2003 to 2005.