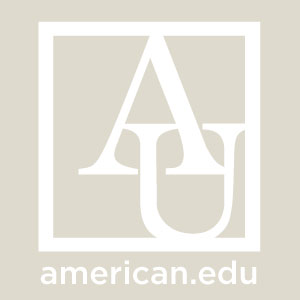 Loading ...

OFFICE

President, Office of the
President's Bldg
CONTACT INFO

(202) 885-2121
FOR THE MEDIA

To request an interview for a
news story, call AU Communications
at 202-885-5950 or submit a request.
AU Expert
Area of Expertise: Regulatory policy: adoption, enforcement, and analysis; rulemaking by administrative agencies; environmental regulation and enforcement; higher education administration

Additional Information: Cornelius M. Kerwin became American University's 14th president in September 2007. He leads an institution of approximately 13,000 part- and full-time students, 1,300 faculty, and 2,500 staff in the nation's capital; oversees a $548 million operating budget and $434 million endowment; and in 2010, brought the university's $200 million comprehensive campaign to its successful conclusion, having raised more than $213 million.

In spring 2009, he launched AU's strategic plan, American University and the Next Decade: Leadership for a Changing World, and with the Board of Trustees, implemented a governance structure based on transparency, openness, and accountability.

Kerwin's experience serving as acting, then interim, president—coupled with his deep personal ties to AU—gives him a unique understanding of the institution's aspirations, accomplishments, and history. He graduated from AU in 1971 with a BA in political science (followed by an MA from the University of Rhode Island in 1974 and a PhD from Johns Hopkins University in 1978).

Kerwin has been affiliated with AU since 1975 and holds a faculty appointment in the School of Public Affairs' Department of Public Administration. He was dean of the School of Public Affairs from 1988 to 1997, then AU provost from 1997 to 2005.

A nationally recognized specialist in public policy and the regulatory process, Kerwin is actively engaged in research and periodically teaches courses in administrative process, policy implementation, and American government. He also founded AU's Center for the Study of Rulemaking and is the author of Rulemaking: How Government Agencies Write Law and Make Policy and coauthor of How Washington Works: The Executive's Guide to Government.

Kerwin is a member of the board of the National Association of Independent Colleges and Universities and a member of the American Council on Education's Blue Ribbon Panel on International Engagement. He was named a 2009 Washingtonian of the Year by Washingtonian magazine in its January 2010 issue. He was also named to the inaugural Irish Education 100 List, compiled by the Irish Voice and comprised of the 100 most influential Irish educators at colleges and universities throughout the United States and Canada.

Kerwin is a fellow of the National Academy of Public Administration, former president of the National Association of Schools of Public Affairs and Administration, and founding chair of the Section on Public Law and Administration of the American Society for Public Administration. He is a member of Pi Sigma Alpha and Pi Alpha Alpha national honor societies for the fields of political science and public administration.

Media Relations
To request an interview please call AU Media Relations at 202-885-5950 or submit an interview request form.