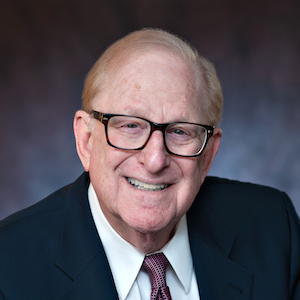 Donald Zauderer
Associate Professor Emeritus
Department of Public Administration and Policy
Dr. Donald G. Zauderer is Professor Emeritus of Public Administration at American University, where he directed the Key Executive Program for emerging leaders in public service. Upon retiring from American, Dr. Zauderer served as Senior Advisor at The Brookings Institution, where he directed the Mastering the Art of Public Leadership program. Dr. Zauderer is currently Principal of Zauderer & Associates, and provides leadership and ethics courses, executive coaching, and organization consulting to public, private, and not-for-profit organizations.
Loading ...

FOR THE MEDIA

To request an interview for a
news story, call AU Communications
at 202-885-5950 or submit a request.
Teaching
Summer 2015

PUAD-057 Managing Organizational Trans: Managing Org Trans N129
Fall 2015

PUAD-057 Managing Organizational Trans: Managing Org Trans NL31

PUAD-057 Managing Organizational Trans: Managing Org Trans NL32

PUAD-639 Ethics for Public Managers: Ethics for Public Mgrs-Key 48
Spring 2016

PUAD-639 Ethics for Public Managers: Ethics for Pub Managers Key 49