Questions?
SPA Justice,Law / Criminology
202-885-2948
Fax: 202-885-2907
jlc@american.edu
Ward, Room 270


Anna Castro,
Administrative Assistant
Mailing Address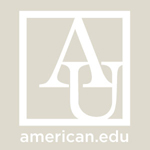 Shelley Morris
,
Academic Counselor
Shelley Morris serves as the graduate advisor for the department of justice, law, and criminology. As the advisor for JLC, she is here to help you make the most of your JLC experience by providing information, answering academic inquiries and conne… [More]

Anna Castro
,
Administrative Assistant
Anna Carpo-Castro is from Manila, Philippines and graduated from Assumption College with a Bachelor's Degree in English and Mass Communications.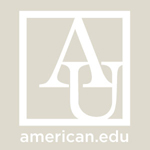 Andrea Kalochristianikas
,
Staff Assistant
Appointments
Need to speak to an advisor? Current undergraduate and graduate students can schedule an appointment online.
Worksheets/Information
Undergraduate

JLC Internship Resource Guide
This packet includes justice-related organizations and their websites to give you an idea of where students can find internships. If you would like to speak to someone in the department about internship opportunities, you can call or e-mail your academic advisor, or contact the Career Center at careercenter@american.edu.