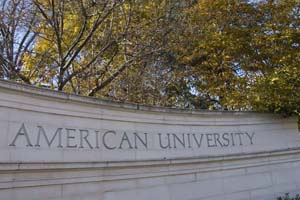 The Institute provides a space for researchers and policymakers to interact and acts as a catalyst to promote collaborative research. The Institute is an informational resource as well, helping to disseminate the lessons of policy research to those most able to put them into practice.


In support of this goal, WIPAR:
sponsors speakers and conferences;
disseminates key findings in the field of public affairs research;
helps organize research teams;
assists in identifying resources and support, and works with researchers to refine and advance their research programs;
supports regular seminars for researchers;
helps investigators to address the challenges of their present projects; and
trains promising scholars in the process of public affairs research.
How to submit a proposal through the Washington Institute for Public Affairs Research (.pdf)

Shifting Suburbs

For decades the country's political destiny was determined by the tree-lined streets of suburbia, but AU's American Communities Project finds this is changing.
Belfast Agreement 15 Years On

Challenges and opportunities from the Belfast Agreement, a major peace accord, were discussed at AU on the agreement's 15th anniversary.