"Don't pass up this opportunity to learn, in an intimate setting, from top professionals in the nation's capital how best to prepare your students for a career as a 21st century journalist." --Loni McKown, Butler University
"This workshop exceeded all my expectations. Insiders provided context to the journalism of today and where it might be headed."--Warren White, Finger Lakes Community College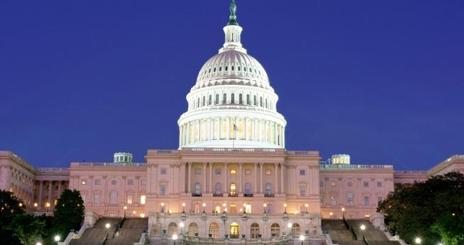 With the journalism and communications businesses in a state of revolution, how do you prepare your students for the careers they seek?

Professors of Journalism and Communications have an exceptional opportunity to gain fresh insights into current developments in this dynamic field - in the center of the nation's news capital. By attending American University's Washington Workshop for Journalism Faculty, an intense three-day forum spanning both the practical and academic, you will have direct access to some of the leading journalism innovators in Washington, D.C.
"The [Faculty Forum] AU Washington Workshop offered incredible access to and invaluable conversation with people who are active in journalism's evolution." 
–– Andy Dehnart, Stetson University 
From meetings at the National Press Club to small group discussions with leading news professionals, learning about multimedia news gathering, and much more, the Washington Workshop for Journalism Faculty gives you an invaluable insider's understanding of Washington, and, more broadly, the forces impacting the future of journalism.
At the Workshop, you will:
Develop better ideas -- and perhaps even a changing attitude -- about the future of journalism and how to direct your students to prepare for a career in mass communications. You'll leave this 3-day workshop for journalism educators with a broadened perspective on the changes in the industry and numerous insights into journalism and mass communication that you can share with your colleagues and students.
Make connections in Washington, D.C. that you can draw on both professionally and academically to help you plan new ideas and to expand your programs, as well as to direct your students in seeking help in finding journalism jobs.
Increase your understanding of the forces that are shaping journalism and the values that must be maintained in this time of rapid change.
Your personal guide through the nation's capitol is Gil Klein, a national correspondent in D.C. for 22 years. Gill served as a White House correspondent, and covered Capitol Hill, the Supreme Court, presidential races, and national conventions, as well as serving as president of the National Press Club before joining AU. His classes expose students to the leaders in Washington journalism, as well as to internships in major news and communications offices.

"If you are a journalism professor, instructor or adjunct who is worried about the profession and wonder if there is a future for the students you are training, the AU Washington Workshop is like a magic elixir if not a crystal ball. Gil Klein's forum far exceeded my expectations. The many sessions affirmed that journalism is certainly changing, but it's not dying. We met the change agents in their newsrooms. We got to question them at length. And we got a tangible sense of how best to prepare our students for the new and promising opportunities that are out there."
–– Justin Catanoso, Wake Forest University
The Workshop is limited to a small group of journalism educators, so you'll interact directly with people who have "been there, done that" in Washington, and, importantly, who teach the next generation of journalists every day.
We are committed to keeping the experience intimate and personal and have strictly limited the number of available allotments for visiting faculty. The fee for participation is $800 which includes daily site visits to several Washington news venues, small group conversations with news media leaders, sessions of instruction, and two dinners at the National Press Club.

"I've been attending workshops and conferences for almost forty years; this was by far the best one I've ever attended! Gil knows absolutely everyone in town, and they even seem to like him!"--Alan Lifton, College of Southern Maryland

"If you want to meet the movers and shakers in the nation's top news organizations, this is the workshop to attend. You will leave having the latest information regarding how the media industry is changing to meet the newest trends and technologies." --Michelle Christian, College of Southern Maryland

"American University's Journalism Professors' Workshop gave me plenty of food for thought and plenty of ideas for my school's Communication curriculum. It was time very well-spent."--Matt, Centenary College