Achievements
Students Earn Public Policy Fellowships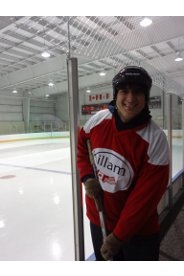 Undergraduates Antonio Rivera-Martinez, SIS/CAS/BA '14, and José Ramirez-Rivera, SIS/BA '14, have received Public Policy and International Affairs (PPIA) Fellowships for 2013.

The PPIA Fellowship Program, sponsored by the Association of Professional Schools of International Affairs and the Association for Public Policy Analysis and Management, helps students achieve a master's degree or joint degree, typically in public policy, public administration, international affairs or a related field. Accepted students attend an intensive Junior Summer Institute, where they are equipped with the knowledge and skills they will need to succeed in graduate school and, ultimately, in influential roles serving the public good. The PPIA's partnerships with universities and alumni networks connect these students with nearly 4,000 individuals who share the same interest in public service. SIS's winners, both natives of Puerto Rico, will attend the summer institute in 2013. Rivera-Martinez will study at Princeton University, and Ramirez-Rivera will go to Carnegie Mellon University (Pa.).

"The PPIA fellowship represents our precise goals for undergraduate education in international affairs: the movement of committed students into public service, in which they take what they have learned in the classroom and use it in addressing critical global issues," said Associate Dean for Undergraduate Education Patrick Thaddeus Jackson. "We are very proud of these awardees."

Rivera-Martinez studies economic development policy and law and has held multiple internships with non-profit groups in Puerto Rico, a Virginia state-senate campaign, the Puerto Rican Popular Democratic Party and with the Organization of American States . At AU, he is active in Model United Nations. Antonio is currently studying abroad at King's College, London.

At SIS, Ramirez-Rivera focuses on the international relations of the Americas. In fall 2012, he held a full-time internship with the State Department in the Office of Caribbean Affairs. He participated in the first Latino Leadership Summit, organized by Teach for America. Ramirez-Rivera received the Killam Fellowship for study abroad in Canada and is spending the spring 2013 semester at Mount Allison University in New Brunswick.

"I think the PPIA is an incredible opportunity that will prepare me for graduate school and help me with a possible career in public service," said Ramirez-Rivera. "It is surreal that I will be attending Carnegie Mellon University this summer, and I am very excited about it. The PPIA opens the door for a graduate education for me."

Jane Lai, SIS/KSB/BA '14, has been accepted as an alternate for the summer institute at Princeton University. To learn more about the PPIA Fellowship, click here.