Why Study Art History at American University?


Innovative Art History Courses Taught by Leading Art Historians

Our art history curriculum offers breadth, depth, and access to outstanding professors that are leaders in their field. Master's students can specialize in Italian or Northern Renaissance Art, Modern European Art, American Art from Colonial to Contemporary, and Asian Art (China and Japan). Undergraduate students can major or minor in art history, and can tailor the degree to a specific area of focus. Courses include museum trips to study objects at first-hand whenever relevant. With approximately 40 undergraduate and 25 graduate students active in the program each year, the Art History Program is a close-knit community and all students receive faculty mentorship throughout their time at AU.
Our Prime Location in Washington, DC
American University's campus is an 84-acre arboretum, centered in a safe neighborhood close to Embassy Row. The Art History Program is located in a dramatically designed post-modernist building, the Katzen Art Center, which offers cutting-edge facilities to all art programs at AU and also houses the American University Museum. World-renowned museums are just a Metro ride away, with the Tenleytown Metro stop accessible by a short walk or free shuttle bus service from campus.
Unique Opportunities including Museum  Studies
Professor Allen teaching in the Philadelphia Museum of Art
We offer several courses in museum studies and encourage all art history students to intern at the AU Museum or at one the many prestigious museums in the Washington, DC, area. This lets us offer rigorous training in art history and also provides students with valuable hands-on experience in museum practices. Our alumni have used internships as springboards to a variety of museum and art-related jobs in the DC area and beyond. AU Art History Program alumni can be found in a wide range of professional careers in museums, galleries, auction houses, publishing, and many other areas.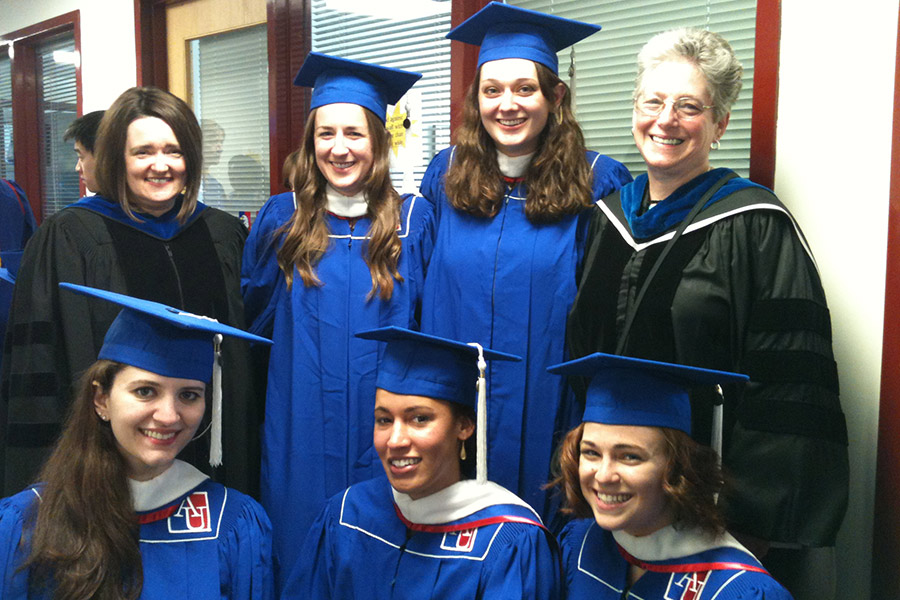 RSS
Events Calendar
Coming Soon