Emergency Phone Numbers
Information Line: 202-885-1100
Public Safety: 202-885-3636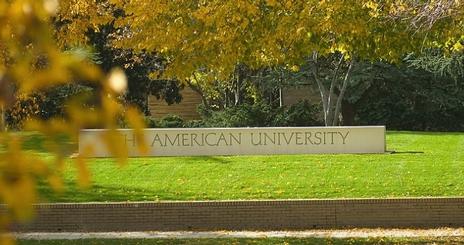 H1N1 Influenza Information Page
Resources and Information to keep you updated and prepared.
Students, faculty and staff with flu-like symptoms during the week ending Friday, October 9, 2009 *  
Number of students: 21 (16 in campus housing, 5 in off campus housing)
Number of faculty and staff: 2

Total affected: 23, out of 15,000 in the AU community
* The University reports flu-like symptoms and is unable to confirm the number of cases of H1N1 because H1N1 testing is not being performed (in accordance with CDC guidelines).

Campus Communications
As the H1N1 virus infection continues to be a concern, the Centers for Disease Control (CDC) recommends that everyone take the appropriate health precautions.

American University's Emergency Response Team and the university president's cabinet have established guidelines to help the university community respond in the event of a pandemic outbreak. They also continue to monitor all recommendations and updates provided by national, state, and local health agencies to keep the community informed.

To protect yourself and stay healthy during influenza season, read these helpful tips. Visit this page frequently to stay informed of the latest news, information, and resources about the H1N1 virus infection.


What to Do & How to Prepare

Centers for Disease Control and Prevention H1N1 Flu site — provides the latest, updated information on the prevention, symptoms, diagnosis, and treatment of the H1N1 virus.

Pandemic Preparedness Information (PDF) — tips, instructions, and other important things to consider in the event of an influenza pandemic.


H1N1 Campus Memos & Info
September 22 - For staff, read the news about the university's flu leave bank to assist employees who don't have enough sick leave to stay home. 
September 3 - Read the memo from Pat Kelshian in Risk Management about campus planning and response for H1N1 influenza this school year.

August 28 - Read the memo from President Neil Kerwin about monitoring H1N1 during the school year as flu cases are expected to increase.

July 10 - Read the statement from Pat Kelshian in Risk Management about tracking cases and absenteeism.
June 18 - Read the statement from Student Health director Dan Bruey about an H1N1 influenza case and what you can do to protect yourself.

April 29 - Read the memo from President Neil Kerwin on how this situation may affect the AU community.
Emergency Preparedness

A central location to access links to emergency alerts and procedures, university resources and policies relating to emergency preparedness.