Communications
SOC Connects with Chinese Students on Weibo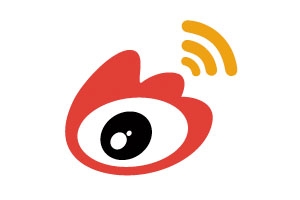 Lulu Wang, a graduate student in SOC's Strategic Communication program, shares below her experience as part of a team launching SOC's account on China's largest social network, Weibo.
"We've seen increases in the number of applicants from China over the past few years and wanted to strategically reach out to the growing number of applicants from China who may be interested in graduate study at American University's School of Communication," says Jill Grinager, Associate Director of Graduate Services at SOC.
SOC's strong online presence, including its website and social media accounts, have helped it connect with many prospective international students. However, inconvenient access to Facebook, Twitter, Google+, and many other social networks in China, due to both political and technical issues, limit the Chinese college students and scholars ability to learn more about American University.
From my personal experience, I received the majority of information about SOC from Chinese overseas study forums, such as Gter, and Chase Dream, in which are personal opinion as references.
Sina Weibo is a Chinese microblogging website, and is kind of a hybrid of Twitter and Facebook. It is one of the most popular sites in China, in use by well over 30% of Internet users, according to Wikipedia. Numerous international organizations have used Weibo to raise awareness in China, such as the United Nations. The SOC graduate office decided to make a professional and "verified" SOC Weibo page as a platform connecting the Chinese audience and SOC.
However, SOC had some challenges to overcome. First, it had no staff members with strong enough Mandarin Chinese language skills to translate or develop new content for posts, or to respond to questions and comments from other Weibo users. Second, it had no resident experts in Weibo - even the process for setting up an account was a mystery. 
This is why they turned to two graduate students - me and Dongyu (Julia) Li - who are at SOC studying strategic communication and have a rich experience in both personal and professional Weibo use. Julia managed the process of setting up the account, and together we identify content for new posts and track the success of specific photos, stories, and comments. We are part of a team that includes Grinager, Tia Sumler, Senior Manager of SOC Web & Marketing Communication and Professor Scott Talan, SOC Associate Professor and an expert of social media, who has taught at the university level in China.
"If you want to communicate in China then Weibo is a must," says Talan. "Having taught in China before I know first hand how much students rely on, use and like this Twitter-like social network. It's great AU SOC is now on the site."
It took a long time to set up the Weibo page. Unlike Facebook or Twitter, a Weibo Sina page requires an application process with supplemental documentation. But before sending the application form to the Sina Weibo office, we did a lot of research to understand how the other universities use Weibo. Since we wanted to have an official presence on Weibo, we decided to verify our account. The reason for becoming "verified" is to prove to a Chinese audience unfamiliar with AU that the AU SOC account is truly managed and the content is accurately presented by SOC. 
While waiting for verification, we started to post using the individual version of SOC Weibo at October 20th 2012 (we received verification one month later). The posts can be classified into different catagories --faculty portfolios, faculty achievement, campus life, DC events, students' achievements and admission information, which are presented through words, pictures and videos.
The news leads are from the AU newsletter, SOC Facebook, SOC twitter, Washington Post and other Weibo pages about DC. Until now, we have posted about the  2012 presidential election, Dean's internship story, SOC faculty portfolio and DC exclusive holiday events on our Weibo page. We sometimes include various aspects of one event so that the audience can gain more information about it. For example, we reported on the 2012 presidential election in terms of campus activities, professor media exposure about the election, and DC events about election.