Communications
Dean's Picks: AU Finishes Strong in Solar Decathlon, Students Cover Government Shutdown
LATEST STORIES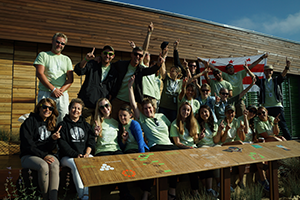 AU Finishes Strong in Solar Decathlon
Team Capitol DC's final standings and the home they created to heal.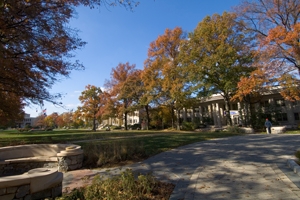 AU Expands Online Learning
New master's degree program in strategic communication set to launch in January 2014.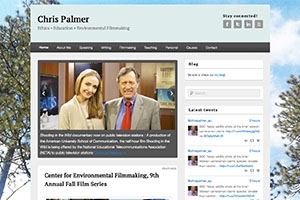 Need a Website? You got It!
SOC sat down with Caroline Weaver to discuss her work and how the online Digital Media program was a necessary complement to her current skill set.

IN THE NEWS
Video Game Fan Anxious to Find a Family
WRC-NBC4's Wednesday's Child featured persuasive gaming professor Lindsay Grace interacting with Matthew, a 15 year old foster child and fellow gaming fan. The segment focused on Grace teaching Matthew about how video games are made. The Wednesday's Child program aims to give foster children a chance to learn more about activities they enjoy, and share their story with the public in the hopes of finding them a loving family to call their own. Read more

Katy Perry Comes Under Fire for Using Critters in Her Videos
The New York Daily News spoke with Chris Palmer, distinguished film producer in residence, about the problems with pop star Katy Perry's use of elephants in her music videos and private parties. Read more

Government Shutdown Continues
Communication professor Leonard Steinhorn spoke to WTTG-FOX5 about what both political parties really want to accomplish during the government shutdown. Read more

Netflix Wins Emmys, Faces Threats from Netflix, Fox-Comcast
Communication professor Andrew Lih appeared on PBS Online's Media Twits webcast about the struggle that traditional cable networks are facing in the wake of Netflix's success. Read more
STUDENT SUCCESS

Breaking Down the Shutdown – SOC's Public Affairs & Journalism master's students cover the government shutdown. Learn more
MA in Media Entrepreneurship welcomes its second cohort. Meet the students. Learn more

UPCOMING EVENTS
Dean's Intern Panel Discussion & Reception
October 16 –2:00 p.m., MGC 4 Learn more

Human Rights Film Series
Gideon's Army screening
October 17 – 5:30 p.m., Katzen Arts Center Learn more

Environmental Film Series
Classroom in the Wild: Film Screening and Q&A
October 29 – 7:00 p.m., Wechsler Theater Learn more

Faculty Forum: The Myth of Digital Democracy
October 29 – 2:35 p.m., Media Production Center Learn more
Please send your suggestions for Dean's Picks to Dani Rizzo