First Year Fundamentals
A "Make Up" Orientation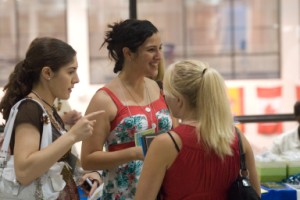 Eagle Summit: First-Year Fundamentals is a "make up" program for those students who are unable to attend a summer orientation program. It will be held on August 24-25, 2015. Because of limited time during Welcome Week, First-Year Fundamentals is an abbreviated orientation and we strongly encourage all students to attend one of the New Student Orientation sessions in June or July if at all possible.

Registration for First Year Fundamentals and the Parent and Family Orientation Program will be available in mid July through the First Year Student Checklist on the myau.american.edu protal.  
For more information, please call our office at 202-885-3303.