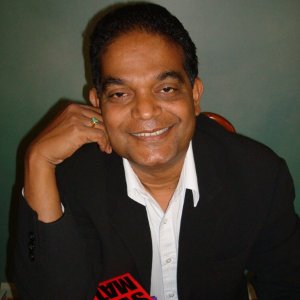 Amitav Acharya
Professor
School of International Service
AMITAV ACHARYA is the UNESCO Chair in Transnational Challenges and Governance and Professor of International Relations at the School of International Service, American University, Washington, D.C., and the Chair of its ASEAN Studies Initiative. He is author of Whose Ideas Matter? (Cornell 2009), The Making of Southeast Asia (Cornell 2013), Rethinking Power, Institutions and Ideas in World Politics (Routledge 2013) and The End of American World Order (Polity 2014, Oxford 2015). He was a Fellow of the Asia Center, Harvard University, and a Fellow of Harvard's John F. Kennedy School of Government. He was elected to the Christensen Fellowship at St Catherine's College, Oxford University in 2012 and held the inaugural Nelson Mandela Visiting Professorship in International Relations at Rhodes University, South Africa during 2012-13. He is the first non-Western scholar to be elected as the President (for 2014-15) of the International Studies Association (ISA), the largest and most well-known scholarly association in international studies worldwide. He has contributed op-eds to foreignaffairs.com, Washington Post (Monkey Cage Blog), International Herald Tribune, Financial Times, Japan Times, Jakarta Post, Indian Express, and Times of India and interviewed by CNN International, BBC World Service, CNBC, Channel News Asia, Radio Australia, and Al Jazeera TV on current affairs.
Loading ...

OFFICE

SIS-School of Intl Service
SIS - 323
FOR THE MEDIA

To request an interview for a
news story, call AU Communications
at 202-885-5950 or submit a request.
---
Teaching
Fall 2015

SIS-619 Special Studies in Int'l Pol: International Security in Asia
Spring 2016

SIS-619 Special Studies in Int'l Pol: Regional Orgs: Security & Gov
Scholarly, Creative & Professional Activities
Research Interests
Dr. Acharya's academic interests cover Southeast Asia,multilateralism and global governance, human security, and international relations theory. His current affairs commentaries cover such topics as Asian regionalism, Asian security, the war on terror, and the rise of China and India.
Professional Presentations
Keynote Address to the 28th Annual Convention of the Mexican International Studies Association, Villahermosa, Tabasco, Mexico, 11 Oct 2014. 
Keynote Address to Annual International Studies Convention 2013, "Re-imagining Global Orders: Perspectives from the South", New Delhi, 10-12 December, 2013.
Keynote Address, 7th Congress of the Asian Political and International Studies Association, Ankara, 25-26 October 2013.
Selected Publications
International Organization   
International Security
World Politicy
International Studies Quarterly   
Journal of Peace Research 
Pacific Affairs 
Washington Quarterly
Financial Times
Foreign Affairs (Online)
International Herald Tribune
Straits Times
The Nation
Jakarta Post
Canberra Times
Far Eastern Economic Review    
Japan Times
YaleGlobal Online
Selected Publications
The End of American World Order. Polity 2014, Oxford 2015. Chinese Translation, Shanghai People's Press, forthcoming.
 Rethinking Power, Institutions and Ideas in World Politics: Whose IR. Routledge 2013.
The Making of Southeast Asia: International Relations of a Region. Cornell. 2013.
Non-Western International Relations Theory:  Perspectives On and Beyond Asia. Routledge, 2010. Co-edited  
Whose Ideas Matter: Agency and Power in Asian Regionalism. Cornell, 2009.   
Constructing a Security Community in Southeast Asia. Routledge, 2001, 2009, 2014.  
Crafting Cooperation: Regional International Institutions in Comparative Politics. Cambridge, 2007.  Co-edited. 
Reassessing Security Cooperation in the Asia Pacific. MIT, 2007.  Co-edited.
The Quest for Identity: International Relations of Southeast Asia. Oxford, 2000.  .
Media Appearances
His international media appearances have been with CNN International, BBC World Service, CNBC and Channel News Asia (Singapore).
AU Expert
Transnational Security, Governance, Asia

Media Relations
To request an interview please call AU Media Relations at 202-885-5950 or submit an interview request form.