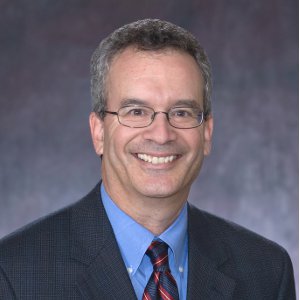 James Goldgeier
Dean
School of International Service
James Goldgeier is Dean of the School of International Service at American University. Previously, he was a professor of political science and international affairs at George Washington University. He also taught at Cornell University, and has held a number of public policy appointments, including Director for Russian, Ukrainian and Eurasian Affairs on the National Security Council Staff, Whitney Shepardson Senior Fellow at the Council on Foreign Relations, Henry A. Kissinger Chair at the Library of Congress, and Edward Teller National Fellow at the Hoover Institution. In addition, he has held appointments at the Woodrow Wilson International Center for Scholars, Brookings Institution, and the Center for International Security and Cooperation. From 2001-2005, he directed George Washington University's Institute for European, Russian and Eurasian Studies. He has authored or co-authored four books including: America Between the Wars: From 11/9 to 9/11 (co-authored with Derek Chollet); Power and Purpose: U.S. Policy toward Russia after the Cold War (co-authored with Michael McFaul); and Not Whether But When: The U.S. Decision to Enlarge NATO. He is the recipient of the Edgar S. Furniss book award in national and international security and co-recipient of the Georgetown University Lepgold Book Prize in international relations.

Among his current projects, Dean Goldgeier and collaborators at Duke University and the University of California, Berkeley, lead the Bridging the Gap initiative, which encourages and trains scholars and doctoral students to produce research oriented policy-relevant scholarship and theoretically grounded policy work.

Dean Goldgeier is currently president of the Association of Professional Schools of International Affairs (APSIA), serving for two years until 2017.

Dean Goldgeier's areas of expertise include contemporary international relations, American foreign policy, U.S.-Russia relations, the European Union, transatlantic security and NATO.

Email him at sisdean@american.edu

Degrees

Ph.D., Political Science, University of California, Berkeley; M.A., Political Science, University of California, Berkeley; A.B., Government, Harvard University
Loading ...

OFFICE

SIS-School of Intl Service
SIS - 100A
CONTACT INFO

(202) 885-1603
FOR THE MEDIA

To request an interview for a
news story, call AU Communications
at 202-885-5950 or submit a request.
---
AU Expert
Area of Expertise: contemporary international relations and American foreign policy

Additional Information: The author or coauthor of four books, James M. Goldgeier is a leading figure in the world of public policy. Slate magazine and the Daily Beast chose his book, coauthored with Derek Chollet, America Between the Wars: From 11/9 to 9/11 as a "Best Book" and a "Favorite Book," respectively. His book Power and Purpose: U.S. Policy toward Russia after the Cold War, coauthored with Michael McFaul, earned the 2004 Georgetown University Lepgold Book Prize for best book on international relations.


Media Relations
To request an interview please call AU Media Relations at 202-885-5950 or submit an interview request form.