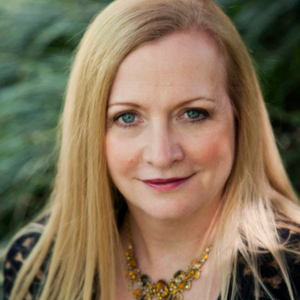 Wendy Melillo Farrill
Associate Professor
School of Communication
Wendy Melillo is a full-time professor of Public Communication. She teaches in the School of Communication's Strategic Communication division. Her research is focused on public service advertising. Melillo was a reporter for The Washington Post, earning a Pulitzer Prize nomination and an award from the White House Correspondents' Association for her coverage of the United Way scandal. She spent nearly a decade covering political advertising and strategic communication planning for the business publication Adweek before joining SOC. Her first book was recently published, How McGruff and the Crying Indian Changed America. The book discusses the compelling - and sometimes controversial - story of the Ad Council and the campaigns that have become part of the nation's collective memory.

Degrees

BA Print Journalism/International Relations, American University; MA History of Ideas, Johns Hopkins University; MA International Communications, American University
Loading ...

OFFICE

SOC - School of Communication
McKinley - 206
Tuesdays and Fridays, 2:15 pm to 5:15 pm
FOR THE MEDIA

To request an interview for a
news story, call AU Communications
at 202-885-5950 or submit a request.
---
Teaching
Fall 2015

COMM-301 Public Relations

COMM-640 Principles of Strategic Comm
Spring 2016

COMM-301 Public Relations

COMM-533 Ethics in Strategic Comm
Scholarly, Creative & Professional Activities
Research Interests
   
Public Service Advertising
   
Marketing and Culture
   
Public Communication
   
Journalism
Honors, Awards, and Fellowships
   
Raymond Clapper Memorial Association Congressional Award, The United Way Scandal, 1992
   
Penney-Missouri Newspaper Awards, Health and Nutrition Reporting, 1986
Teaching
Media Appearances
NBC4, February 2, 2009, Critique of the Super Bowl Ads
CBS Evening News With Katie Couric, June 14, 2007, Review of the decision by Kellogg to no longer market some of its products like Pop Tarts to children
AU Expert
Area of Expertise: Public service advertising and marketing

Additional Information: Wendy Melillo was a reporter for the Washington Post. During her tenure with the Post, she earned a Pulitizer Prize nomination and an award from the White House Correspondents' Association for her coverage of the United Way scandal. She spent nearly a decade covering political advertising and strategic communication planning for the business trade publication Adweek before joining the School of Communication.

Media Relations
To request an interview please call AU Media Relations at 202-885-5950 or submit an interview request form.