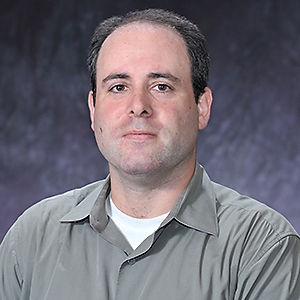 Chris Edelson
Assistant Professor
Department of Government
Additional Positions at AU

Director, Politics, Policy, and Law Scholars Program (PPL)
Faculty Advisor, Pi Sigma Alpha Beta Psi Chapter

Chris Edelson is an Assistant Professor in the Department of Government. His teaching and research interests focus on constitutional interpretation, presidential power, and the U.S. Supreme Court. Prior to joining the AU faculty, Professor Edelson practiced employment discrimination law and also served as state legislative director for the Human Rights Campaign. Classes taught include Civil Rights and Liberties, The American Constitution, Individual Freedom v. Authority, and The Constitution, National Security and the "War on Terror". His first book, Emergency Presidential Power: From the Drafting of the Constitution to the War on Terror, was published by the University of Wisconsin Press in fall 2013.



His next book, Power Without Constraint: The post 9/11 Presidency and National Security is slated for publication in 2016.

Degrees

B.A. Brandeis University
J.D. Harvard Law School

Favorite Spot on Campus:

A tie between the library, the gym, and Ward 101.


Book Currently Reading:

Aubrey/Maturin series by Patrick O'Brian (novels re: British navy in early 19th C.)

Loading ...

OFFICE

SPA - Government
Ward - 247
FOR THE MEDIA

To request an interview for a
news story, call AU Communications
at 202-885-5950 or submit a request.
Teaching
Fall 2015

GOVT-226 Const, Pres Power, War on Terror: Const, Pres Power, War on Terr

JLC-101 Introduction to Law
Spring 2016

GOVT-226 Const, Pres Power, War on Terror: Const, Pres Power, War on Terr
Scholarly, Creative & Professional Activities
Professional Presentations
   
TV Interview: "The Growing Power of the Presidency: From Lincoln to Obama, the Executive Branch Has Expanded its Reach" on Reason TV, January 2014.  
Book Talk: "Emergency Presidential Power: From the Drafting of the Constitution to the War on Terror, Politics and Prose," Washington, DC, January 2014.
"Moving Beyond Racial Blindsight? The Influence of Social Science Evidence After the North Carolina Racial Justice Act": Michigan State University College of Law (presentation and panel discussion with other panelists), April 2011.
   
"Focus on Immigration: The Immigration Debate and SB 1070": American University, (panel discussion sponsored by University Honors Program), October 2010.
   
"D.C. and Gay Marriage: 'Til Congress Do Us Part", American University, Washington College of Law (panel discussion with Prof. Nancy Polikoff), November 2009.
   
"Marriage Equality: An Update", American Constitution Society (panel discussion with Ariela Dubler, Christopher Landau, Camilla Taylor), June 2009 (Washington, D.C.).