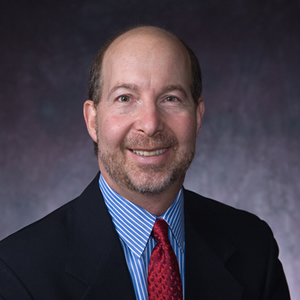 Jon Gould
Professor
Department of Justice, Law & Criminology
Additional Positions at AU

Director, Law & Social Sciences Program, National Science Program
Principal Investigator, Preventing Wrongful Convictions Project (2011-2014)
Affiliate Professor, Washington College of Law

A lawyer and social scientist, Professor Gould combines empirical research with policy advocacy to advance government reform and administration. His work focuses on civil rights and liberties, justice policy, and legal change, helping to make academic research relevant and accessible to policymaking. He has published on the subjects of wrongful convictions, hate speech, police conformance with the Constitution, and judicial treatment of race and gender. His first book, Speak No Evil: The Triumph of Hate Speech Regulation, was a co-winner of the 2006 Herbert Jacob award for the best book in law and society. His second book, The Innocence Commission: Preventing Wrongful Convictions and Restoring the Criminal Justice System, was named an Outstanding Academic Title for 2008 by the American Library Association.

Prior to joining AU, Professor Gould was associate professor and director of the Center for Justice, Law and Society at George Mason. He has practiced law with the Washington, D.C. office of Mayer, Brown and Platt; helped to direct programming for the International Human Rights Law Institute; and worked on the national staffs of two presidential campaigns.

Degrees

Ph.D. Political Science, University of Chicago
J.D., Harvard Law School, cum laude
M.P.P. Harvard University, John F. Kennedy School of Government
A.B., University of Michigan, highest honors
Loading ...

OFFICE

SPA - Justice, Law and Criminology
Ward - 266
FOR THE MEDIA

To request an interview for a
news story, call AU Communications
at 202-885-5950 or submit a request.
Partnerships & Affiliations
Board of Directors

Associate Editor

Editorial Advisory Board
Scholarly, Creative & Professional Activities
Honors, Awards, and Fellowships
   
Fellow of the American Bar Foundation
   
U.S. Supreme Court Fellow, 2006-07 term
   
Law & Society Association Herbert Jacob Best Book Award
   
George Mason University Emerging Scholar Award
   
George Mason University Teaching Award
   
Justice Studies Association Social Activist Award
   
George Mason University Junior Faculty Research Award
   
Mellon Foundation Dissertation Fellowship
   
Phi Beta Kappa
   
Mortar Board
Selected Publications
Books
Articles
   
Gould, Jon B. and Richard A. Leo. 2011. "One Hundred Years Later: Wrongful Convictions After a Century of Research." Journal of Criminal Law and Criminology 100(3): 825-868.
   
Gould, Jon B., Colleen Sheppard, and Johannes Wheeldon. 2010. "A Refugee from Justice: Disparate Treatment in the Federal Court of Canada." Law & Policy 32: 454-486.
   
Merola, Linda, and Jon B. Gould. 2010. "Improving Diversity on the State Courts: An Empirical Assessment." Judicature 93:183-193.
   
Leo, Richard A. and Jon B. Gould, 2009. "Studying Wrongful Convictions: Learning from Social Science." Ohio State Journal of Criminal Law 7:7-30.
   
Castellano, Thomas C. and Jon B. Gould. 2007. "The Dominance of Crime and the Neglect of Justice in Criminal Justice Theory: Causes, Consequences and Alternatives." In David Duffee and Edward Maguire, eds., Criminal Justice Theory (Routledge).
   
Gould, Jon B. and Stephen Mastrofski. 2004. "Suspect Searches: Assessing Police Behavior Under the U.S. Constitution." Criminology and Public Policy 3(3):901-948.
   
Toepler, Stefan and Jon B. Gould. 2004. "Charitable Sharing: A Tort Reform Proposal." Journal of Policy Analysis and Management 23(1):153-158.
   
Gould, Jon B. 2002. "Playing With Fire: The Civil Liberties Implications of September 11th." Public Administration Review 62:74-79.
   
Gould, Jon B. 2001. "The Precedent that Wasn't: College Hate Speech Codes and the Two Faces of Legal Compliance Theory." Law and Society Review 35:345-390.
   
Gould, Jon. 1999. "Title VII in the Classroom: Academic Freedom and the Power to Harass." Duke Journal of Gender, Law & Policy 6:61-81. Reprinted in Elsa Kircher Cole, Sexual Harassment on Campus: A Legal Compendium, 4th Ed. (2003).
Multimedia
Professional Services
Professor Gould has led several projects to improve justice functions, serving as:
   
Chair of the Innocence Commission for Virginia, coordinating a steering committee, advisory board, and eleven law firms in an 18-month, $500,000 project to analyze erroneous convictions in Virginia and recommend reforms.
   
Co-director of a study on the death penalty for the federal courts.
   
Lead investigator on projects for the National Institute of Justice analyzing wrongful convictions, court security and prosecutorial innovation.
   
Principal investigator on research projects analyzing indigent defense in Tennessee, Texas, Illinois, and Washington State.
   
Lead consultant for the Supreme Court of New Mexico, analyzing disparate treatment in the state courts.  He also directed a study for the Lawyers' Committee for Civil Rights Under Law to improve racial and ethnic diversity in state trial courts.
   
Researcher and author for The Century Foundation on election reform.
Grants and Sponsored Research
   
National Institute of Justice. Principle investigator of two-year project applying social science methods to the study of wrongful convictions (2010-present).
   
Administrative Office of the U.S. Courts/Office of Defender Services. Co-leader of project evaluating the cost, quality, and availability of counsel in defending federal capital cases (2007-10).
   
Federal Judicial Center. Consultant in evaluating the pilot case management project in the Second, Sixth, and Ninth Circuits (2007-08).
   
Open Society Institute. Principal investigator on project analyzing the diversification of state trial courts. Project in collaboration with the Lawyers' Committee for Civil Rights Under Law and Justice At Stake (2008-09).
   
Embassy of Canada. Principal investigator on research project evaluating the Federal Court of Canada's treatment of race and ethnicity in immigration and refugee matters (2008).
   
Ministry of National Security, Trinidad and Tobago. Consultant on GMU team. Evaluated prosecutions in Magistrates' and High Courts; additional evaluation of conspiracy and fraud laws (2005-06).
   
National Institute of Justice. Contract to evaluate the effects of new security measures on courtroom operations (2005-06).
   
International Judicial Academy/United States Department of State. Sub-contract for the training of Romanian judges and prosecutors (2001).
   
International Judicial Academy. Contract for the training of Egyptian judges (2001).
   
New Mexico Supreme Court/Administrative Office of the Courts. Consultant for the Supreme Court's Project on Racial and Ethnic Treatment in the New Mexico Courts (1999-2001).