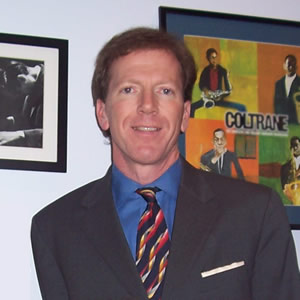 Gregg Ivers
Professor
Department of Government
Gregg Ivers is Professor of Government in the School of Public Affairs at American University. Professor Ivers is the author or editor of eight books, including To Build a Wall: American Jews and the Separation of Church and State, Creating Constitutional Change and Inside the Judicial Process. and numerous articles on constitutional law, civil rights and liberties, law and popular culture and other topics that meet at the intersection of law, politics and society. He is a past recipient of the School of Public Affairs Outstanding Teaching Award and Scholar-Teacher of the Year Award, and has been recognized by the Honors Program and University College for excellence in teaching and curriculum design. In 2009, Professor Ivers was appointed to teach in the University College, AU's innovative living-learning program for first-year students. Professor Ivers' latest book is Constitutional Law: An Introduction (2013), which is the first book in the field of public law designed exclusively for on-line learners, the fastest growing segment of undergraduate enrollment. The book includes an extensive website with innovative, interactive material and a multi-media design.

Professor Ivers is also co-editor of the Constitutionalism and Democracy Series published by the University of Virginia Press. Professor Ivers is currently working on a book, Swingin' at Jim Crow: How Jazz Became a Civil Rights Movement. Professor Ivers is also an in-demand professional drummer who regularly plays in and around the D.C.-area

Degrees

Ph.D. Emory University (political science)
M.A. Emory University (political science)
B.A. University of Missouri (political science and journalism).
Loading ...

OFFICE

SPA - Government
Hurst - 206
FOR THE MEDIA

To request an interview for a
news story, call AU Communications
at 202-885-5950 or submit a request.
Teaching
Summer 2015

GOVT-674 Constitutional Law & Politics
Fall 2015

HNRS-300 Honors Collqm in Arts & Hum: Hist of Civil Rights Movement
Spring 2016

GOVT-396 Selected Topics:Non-Recurring

GOVT-423 Advanced Studies in Pub Policy: Politics of Civil Rights Mvmnt