Anthropology Graduate Students
Shereen Abdel-Nabi
Shereen Abdel-Nabi is a PhD student in Anthropology at American University. She holds a BA in Foreign Affairs and Middle East Studies with a minor in Arabic from the University of Virginia, and an MA in Arab Studies from Georgetown University's School of Foreign Service. She is fluent in Arabic and while at Georgetown, was awarded a Foreign Language Area Studies Fellowship to study Hebrew. Shereen's past research varies, ranging from an ethnographic study of the religious lessons of Muslim women in America, to the relationship of pop music to gender, politics, and transnationalism in the Arab world. Her current research focuses on the Arab diaspora and Muslim communities, and includes feminist and queer theory, issues of gender, race, shared trauma and violence, collective memory, and community identity and narratives. Having worked in Washington, DC, for over a decade, she is also interested in ethnographic research among the diplomatic corps in an effort to better understand the colored manifestations of power in the nation's capital.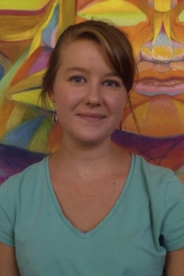 Charlotte Blair
Charlotte Blair is a current PhD student in the Department of Anthropology at American University. She received her BA in Anthropology with an emphasis in Spanish from Antioch College. In her final year at Antioch, she completed research for her thesis titled, "(In)Security and Community Organizing in Colonia Pedregal de Santo Domingo" which examined the ways in which members of a neighborhood association in Southern Mexico City addressed the state-backed megaprojects that were being imposed on their neighborhood. Her current research interests include unplanned communities in Latin America and the U.S Southwest, borders and maps, education, resettlement and forced displacement, neighborhood associations, community organizing, and state development projects.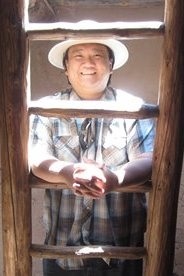 Kong Cheong
Kong F. Cheong is currently working towards his PhD in Anthropology, here at American University. Examining both data from Swahili trading cities of Manda, Takwa, and Mtwapa, and forthcoming data from planned excavation of the ancient western India port city of Chaul, his dissertation research focuses on the characteristically dynamic complex adaptive systems of ancient maritime trade networks in the Indian Ocean. Prior to AU, Kong was a Santa Fe Institute Research Fellow in New Mexico. At SFI, he was a member of the Emergence of Complex Societies Project, studying the long-term evolution of human societies and sought to understand the shared underlying principles that are responsible for the emergence of complex social, political, and economic organizations. He received a bachelor of arts in history and a bachelor of science in anthropology from Kennesaw State University. He earned a master of arts in anthropology from Trent University in Ontario, Canada. For the past nine years he has been involved with archaeological research at several ancient Maya centers in Belize. These include the Caves Branch Rock Shelter, Actun Neko, Deep Valley Rock Shelter, Baateelek, Actun Pech, Actun Merech, Actun Tzul, Ixchel, Martinez, Pacbitun, Minanha, and Waybil. He is also involved with ethnographic studies of women potters in western Kenya, archaeological investigation of three pastoralist rock shelters on the foothills of Mount Elgon, and at two ancient coastal Swahili trading cities of Mtwapa and Manda. In the US, he has worked as a professional archaeologist at over 150 sites in eight different southern states. They range from Paleo-Indian to recent historical sites. Kong is also currently a member of the research team on the agricultural component of the Trent University's Socioecological Entanglement in Tropical Society Project. His select publications may be accessed on https://american.academia.edu/KongCheong and he can be contacted via email at kong.cheong@american.edu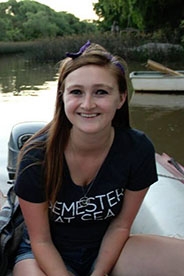 Shannon Clark
Shannon Clark is a current master's student in the public anthropology program at American University. She graduated from Appalachian State University with a bachelor's degree in Applied Anthropology and a bachelor's degree in History, with a minor in Africana Studies. Her undergraduate honor's thesis, "Native Land Foreign Capital: An Historical and Anthropological Analysis of Resource Extraction on the North Slope Borough of Alaska," analyzes past and present exploitation of the North Slope Borough of Alaska for natural resources and the ways this has affected native populations. This project grew out of fieldwork she undertook in Native Alaska and is the basis for her interest in public anthropology. She plans to continue to work on issues related to sustainability and her interests in energy extraction.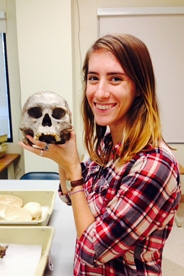 Alexandra Cohen
Alex is a current student in the Master's International Program working on an MA in Public Anthropology while preparing for Peace Corps placement. She received her BA from the University of California, Santa Barbara with majors in Anthropology and Ethical Philosophy. She is interested in the problem of language, the nature of meaning, and the relationship between language and reality within the scope of gender and sexual diversity. Alex can be reached at ac4734a@student.american.edu.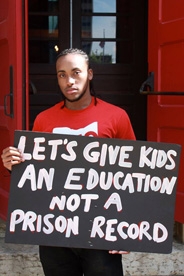 Geniro Dingle
Geniro Dingle is a current MA in public anthropology student at AU. He received his BA is Interdisciplinary Anthropology at The University of Akron in 2014. At the University of Akron, he studied grassroots organizing and community activism as a fellow with the Ohio Student Association. As a senior he was the recipient of the departments academic excellence scholarship was well as being awarded a department research assistantship. His undergraduate research culminated in presentation entitled Reframing the Occupy Model of Activism as Political Organizing at the Society for Applied Anthropology's 2015 conference. Geniro's current research interests are social movements, grassroots organizing, race, gender, and identity. He can be reached at gd2073a@student.american.edu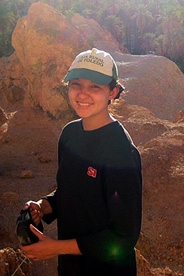 Anastassia Fagan
Anastassia Fagan is a MA candidate in the Department of Anthropology at American University. She received her BA from the University of Notre Dame, where she studied Russian language and literature and minored in European Studies. Following graduation, Anastassia spent two years serving as a Youth Development Specialist with the Peace Corps in Morocco, in which she strengthened personal competencies of youth by employability skills, academic success and cross-cultural competence training. This was followed with an extended year long stay in-country working as an ESL instructor. Anastassia works for American University Washington College of Law's Center for Human Rights & Humanitarian Law, where she has designed and facilitated numerous projects, curricula, and events focused on supporting and defending human rights work and education. She was also recently a panelist at the RFK Center for Human Rights' Speak Truth to Power Program conference. Her current research interests include international development and education, human rights, and international humanitarian law. She can be reached at af4265a@student.american.edu.
Beth Geglia
Beth Geglia is a PhD student at American University with particular interests in economic, ecological, and feminist anthropology. She received an Honors BA at the University of Wisconsin in Madison with majors in sociology, international political economy, and Latin American studies with a certificate in global cultures (2007). She earned a certificate in documentary film from the Duke University Center for Documentary Studies in 2010 and has produced various short documentaries on local and international social movements as an independent media maker. She recently co-directed a feature length documentary about a community-controlled free hospital in Afro-indigenous communities on Honduras' northern coast entitled "Revolutionary Medicine: A Story of the First Garifuna Hospital. The film has been presented in nine countries and over a dozen Universities within the United States. 
Beth has a professional background in human rights campaigning, crisis intervention for survivors of sexual violence and human trafficking, and language interpretation. In 2014 she received a Robyn Rafferty Matthias grant to do preliminary research on new autonomous economic zones in Honduras, where her research will focus on territorial projects of neoliberalization and their impacts on various forms of collectivity.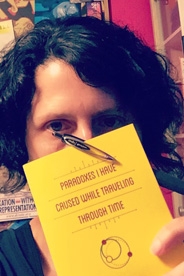 Rebecca Stone Gordon

Rebecca Stone Gordon is an MA student. She has been interested in the relationship between culture and nature ever since she found a monkey in a tote bag in a fast food restaurant when she was 7 years old. She holds an interdisciplinary MS in Audio Technology and Communications and a BA in American History and Applied Anthropology from American University. She has conducted research on age estimation at time of death as a Forensic Anthropology intern at the Smithsonian and recently co-authored a chapter on mitochondrial DNA mutations and aging (with Dr. Sara Zapico) for the forthcoming volume Mechanisms Linking Aging, Diseases and Biological Age Estimation(2016). Her research interests include science communication, Nuclear culture, the history of science, medicine and the body, disability studies, mummies, and osteology. As a feminist horror scholar, she is a frequent panelist at Popular and American Culture conferences, discussing the history of Gothic horror, materiality of the body in horror film and literature, depictions of anthropology and archaeology in feature films, and mummy films. Her favorite big-screen archaeologist is Cornelius from the 1968 film Planet of the Apes.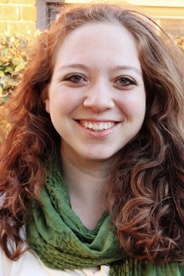 Jeanne Hanna

Jeanne Hanna is a PhD candidate in the Department of Anthropology at American University with a focus on Political Anthropology and political and social movements. She holds a BA with university honors in Anthropology and a minor in Political Science from the University of Memphis. For her senior thesis, titled "Identity and activism among Muslims in Tennessee," she conducted original ethnographic research on social and political movements among Muslim communities in Middle Tennessee. Her current research focuses on people involved with the UK Independence Party (UKIP) in England and the social, economic, emotional, and political issues that are motivating people to support this so-called "right wing" political party. She is presently conducing ethnographic fieldwork among people who support UKIP in South Yorkshire (June - November 2016) and Greater London (January - May 2017). She is also seeking to learn more about 1) how UKIP's supporters are attempting to reshape the party in the aftermath of the June 2016 referendum that initiated the withdrawal of the UK from the European union; 2) how social, economic, and regional differences among people who support UKIP affect their relationship with the party; and 3) how English people outside UKIP perceive the party and its supporters. Jeanne can be reached at jeanne.hanna@american.edu.
April Harrison

April is a PhD student who came to anthropology from a mixed academic background. Her BA in English and Spanish at Duke University piqued her interest in global health and human rights and exposed her to the mammoth market for nonprofit work and youth engagement in those fields. After two volunteer excursions to Latin America, she sought a more critical perspective that married her applied experience to the decolonial training of her Spanish degree. During her Masters in Public Health at Columbia University, she found this fit in the anthropological element of her studies in the Sociomedical Sciences. Though she maintains the belief that public health and social justice are indivisible goals, April rejects the unexamined rationality that governs much of public health intervention and hopes to use her skills as an anthropologist and storyteller to criticize and perhaps even bridge the historical gap between public health aims and outcomes. She is thrilled to begin this project at such an innovative and publicly engaged institution as American University.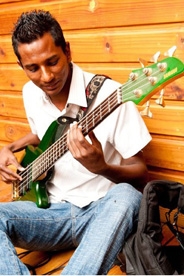 Pawan Haulkory

Pawan Haulkory is a PhD student in Anthropology with research interests in the environment, conservation and international development. Pawan holds an M.A in International Development and Social Change from Clark University, Massachusetts and an M.Sc. in Corporate Governance and Corporate Social Responsibility from the University of Technology Mauritius. His research interests revolve around people's interaction and relationship with nature, sustainable development, social and ecological justice. Pawan was born and raised on the island of Mauritius and has a strong affinity for the ocean and protecting the marine life that supports livelihoods on island nations. Pawan is fluent in English, French, Mauritian Creole and Haitian Creole and speaks intermediate Spanish, Nepali and Hindi. Besides his academic aspirations, Pawan enjoys sports and has competed in Badminton and Taekwondo. He is passionate about music and plays several instruments including the bass, sitar and guitar.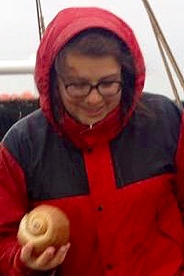 Ariana Hiestand Salgado

Adriana Hiestand Salgado is a current masters student in the Master's International program. She graduated from Emory University in 2014 with a degree in Environmental Sciences and a minor in Anthropology. She holds a masters from the University of Gastronomic Sciences in Food, Culture, and Communitcation with a focus on Human Ecology and Sustainability. Adriana has spent time working for Slow Food International in both Italy and India, and recently spent some time working as a cheese maker. Adriana is interested in the interdisciplinary roles food plays in society. Her interests range widely, including traditional ecological knowledge, sustainable agricultural practices, food rituals and folklore, and relationship between humans and the environment.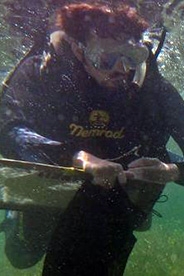 Matt Houle

Matt Houle is a current MAPA student on the Masters International track. He graduated from Marquette University in 2013 with Honor BA's in Anthropology and Classical Languages, focusing on historic maritime archaeology. While at Marquette, he started a relationship between the University's social science internship program and a Cultural Resource Management firm in Milwaukee. After graduating, he served a term with the Americorps program City Year in Milwaukee, and continued to work in elementary schools in the area for two years. Based on his experiences in urban education, his research interests focus on educational inequality and the processes that train educators. He can be reached at mh6886a@student.american.edu.
Aaron Howe

Aaron Howe is a current PhD candidate with a MA in anthropology from Western Michigan University. Using anarchism, feminism, Marxism and world ecology his research focuses on domestic labor, resource depletion and property rights in the past in order to foster a radical imagination in the present. As an historical archaeologist he aims to use the past as a creative canvas that depicts the liberating potential of everyday life. His research aims to point out the violence, alienation and exploitation essential to capitalism in order to actively subvert it while building alternatives. As an anarchist he believes in non-hierarchical power relations, horizontal decision making and direct action, both in his social and professional life. His research interests include: radical theory, digital liberation, squatting, strategies of social reproduction, debt, extractive industry, 19th century America, domestic labor and community building. In his spare time he enjoys bluegrass, hip-hop, guitar, banjo and food. You can reach Aaron at ah3399a@american.edu.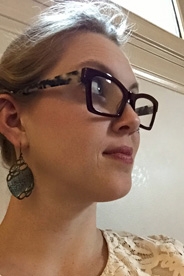 Laura S. Jung
Laura S. Jung is a PhD candidate in anthropology at American University. Her dissertation research asks what the effects of short-term medical missions are on health outcomes in rural Honduran communities and what the broader social effects of these projects are. Her interests come from her years of experience as a volunteer translator and brigade leader for a short-term medical mission organization that works in Honduras. She is active in social justice movements in Washington, DC and Honduras. In 2006, Laura received a dual BA in Political Science and Spanish from University of North Texas. She received an MA in international studies from DePaul University in 2011 and an MA in Anthropology in 2015. Her master's thesis focused on the dispossession of the afro-indigenous Garífuna from their ancestral lands by industrial African Palm plantation owners. She continues to work in solidarity with Garífuna political struggles and land rights issues in Honduras. Laura's research interests incorporate radical feminist and queer theory, queer political ecology, critical medical anthropology, and critical race theory. Laura has taught Intro to Anthropology (CAS) and Cross Cultural Communications (SIS) at AU. Her publications can be found online in Rethinking Development and Inequality, Vol. 3 and ClusterMag Issue 3. When she's not busy doing being an activist-scholar, Laura can be found walking her dog (Rose), baking cupcakes and other goodies, and sewing. Contact her at laura.jung@american.edu.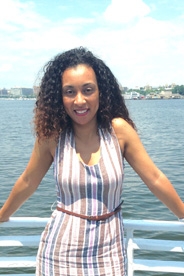 Maya Kearney
Maya Kearney is a PhD student in the Department of Anthropology at American University. She is a cultural anthropologist specializing in urban areas of the United States. She graduated with honors from Spelman College with a BA in Sociology and Anthropology. She earned a Master's in Applied Anthropology (MAA) from the University of Maryland, College Park. She has done research on mass incarceration in the United States and its impact on the black family and community. Her current work focuses on the needs and challenges of prison-to-community "reentry" and how different municipalities are responding to these needs when individuals return home from incarceration. In the Washington, DC local context, Maya has explored the basic needs of reentry (housing, employment, education and health) and the challenges the DC government has trying to meet them to reduce recidivism. Maya will use her research to influence policy that will increase funding and resources to better serve the reentrant population. She is also interested in the need of housing and the impact of gentrification on the ability to find permanent housing among reentrants in DC. Maya can be reached at mk1860a@student.american.edu.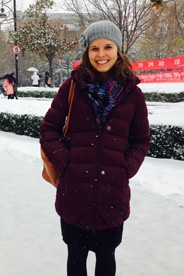 Megan Kunkle
Megan is beginning her first year in the Anthropology Master's International Program at American University.She has a BA in history with departmental honors from Erskine College.After graduating in 2013, she spent three years teaching in Central China.Her experiences living and working abroad have spawned an interest in cultural and environmental sustainability, as well as a desire to work for educational equity. She intends to pursue an educational placement for her Peace Corps service and work more closely with the Let Girls Learn initiative.
Michele Schahczenski

Michele is a master's international student in the public anthropology program. She graduated with high honors from the University of Montana with a BA in socio/cultural anthropology and a BA in psychology with a research emphasis. Her undergraduate psychological research project looked at manipulating automatic stereotype biases. During her undergraduate work she also became interested in food justice and sustainable food and farming. Michele interned on a student run farm called the PEAS Farm and worked with WWOOF (World Wide Opportunities on Organic Farms). After graduating she spent a year with AmeriCorps VISTA. Her current research interests include food justice, sustainable food systems, and environmental anthropology.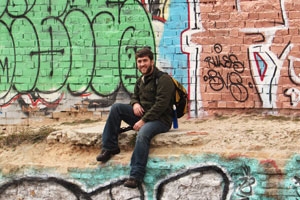 Joshua Schea
Joshua Schea Received his BA from Messiah College in 2015, graduating with honors in anthropology. He studied philosophy, sociology, and anthropology, focusing on anthropological theory and practice. Currently, Joshua is focusing his research on issues of race, urban studies, inequality, religion, and education in the United States. Joshua entered American University's PhD program in 2015, and is in the process of refining his dissertation work.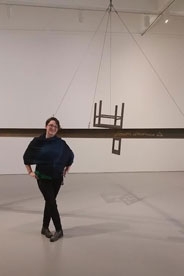 Chelsi Slotten
Chelsi Slotten is a PhD student in anthropology at American University. She received her BA from Tulane University in New Orleans where she studied human osteology, forensics, and the classics. She then went on to complete her MSc in paleopathology at Durham University in England. Her research there focused on recognizing victims of domestic abuse in the archaeological record and identifying social, religious, political, and economic factors contributing to different prevalence rates between urban and rural populations. Her current research interests include how gender influences bioarchaeology, nutritional access, health frailty, and trauma during the Viking Era, along with how the public engages with the past particularly at museums.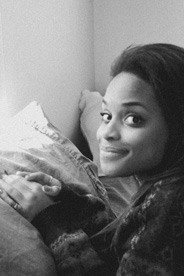 Joshelyn Smith

Joshelyn Shyann Smith is a first year master's student in the Public Anthropology program. She graduated from Ohio University (2016) with honors and was 1 of 8 students out of 4000+ to earn the Ohio University Outstanding Senior Leader Award. She received a Bachelor of Science in Communication with a specialization in Public Advocacy. She also received a minor in Anthropology as well as obtained a Diversity Studies Certificate and War and Peace Studies Certificate. Joshelyn has a combined love for advocating about the importance of diversity and inclusion as well as the intersectionality that binds women's rights and indigenous rights to issues of extreme environmental degradation. As an Appalachian woman of color, or "Affrilachian", who is profoundly connected to the land, she directed her research attention to environmental racism movements and studied the correlation of racial and gender power dynamics linked to the disproportionate evidence of environmental injustices in certain communities such as Flint, Michigan. She has also conducting ethnographic research and field work in the Navajo Nation in Tuba City, Arizona concentrating on issues of land ownership, food insecurity, and language preservation efforts. Fueling her love for grassroots service projects, Joshelyn has chosen the Anthropology Master's International Program where she will have the opportunity to participate in the Peace Corps while also earning her MAPA degree. She believes that serving in the Peace Corps will allow herself to continue to apply her passion for cultural diplomacy, strengthen her desire for advocacy of past and present societal problems, and ultimately help her learn how to create innovative solutions for collective reform and change. Joshelyn can be reached at js7718a@student.american.edu.
Rachel Storms
Rachel Storms earned her BS in 2016 from Emory University, where she studied biology and sociology. Her primary biological research at Emory was on the structure and function of the pathogenic bacteria responsible for cholera, while her sociological research focused on the effects that capitalism and industrialization have on human happiness. As a current Master's International student at AU, she is combining her interest in biology with her passion for understanding culture to research sociocultural factors responsible for the spread of disease.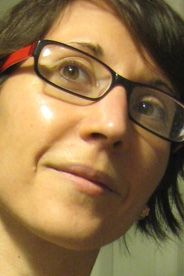 Toni Tileva
Antoaneta (Toni) Tileva is a PhD student in Anthropology at American University. She holds a BA in Psychology with a minor in English from Georgetown University, and an MA in International Affairs, with a Comparative and Regional Studies focus, from American University's School of International Service. She made the mistake of going to college when she was 16, which she made up for by going for her Ph.D. when she is nearly 40! A few of her interests are urban studies (especially gentrification, inequality, space negotiation, and "right to the city"), immigration, cultural geography, environmental and development studies. She loves discourse analysis and can talk your head off about underground hip hop. She also loves Marx and her work is strongly informed by him. Toni came to the United States from Bulgaria when she was 11 years old. Like your typical transplant, she is a girl without a home; she is still on her "geography of self" journey. Toni loves to teach and has worked as a GRE and SAT prep instructor and an ESL teacher for a good while. She is also an avid writer, an avid crossword solver, and general zeitgeist follower. You can contact her at atileva@american.edu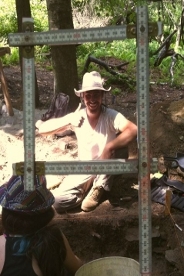 Justin Uehlein
Justin Uehlein is working towards his PhD in anthropology with a focus in historical archaeology. His research interests include diaspora studies, Marxism and anthropology, critical theory, labor history, animal rights, capital crises and transitions, and historical archaeology as public and political praxis. Justin currently holds a bachelor of arts degree from the University of Maryland, College Park in anthropology and is continuing his work in anthropological archaeology at American University. Justin's research centers around themes of globalization, immigration, and class stratification as they existed in the past and pertain contemporarily.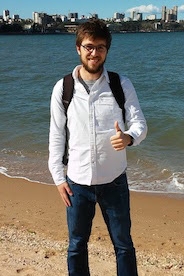 John Villecco
John is a PhD student in the Department of Anthropology at American University. In 2012 he earned a B.A. from Notre Dame with a double major in Anthropology and the Program of Liberal Studies. He received his M.A. in Anthropology from the University of Illinois at Chicago one year later. While an undergraduate, his first foray into ethnographic fieldwork took him to Uganda, where he researched the unintended social and economic consequences of NGO-run educational programs in a rural village. Following a project on rapid infrastructural development and displacement in Kenya, he established his dissertation field site in northern Mozambique. His current research interests include globalization, post-socialism, political ecology, and infrastructural development in the context of Sino-African partnerships.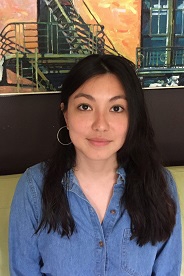 Miho Watabe
Miho E. Watabe is a currently pursuing a MA in public anthropology. Her research interests include race/ethnicity, inequality, gender, popular and digital cultures, and identity construction. She is particularly curious about the relationship between media representation of minority groups and our collective, cultural knowledge about race. Miho received her BA in anthropology from Drew University with honors, and her senior thesis explored comic book culture and minority representation in comic books. She found that shared identity and community 'virtues' largely played into the acceptance - or opposition - of feminist criticisms on the representations of female superheroes in comics. Throughout her undergraduate career, Miho was heavily involved in student organizations such as the student newspaper and the university's anthropology club. These experiences fostered her desire to make anthropology more accessible to the general public, and to explore different strategies to do so. Miho is also a proud graduate of New Jersey's EOF (Education Opportunity Fund) program which supports disadvantaged college students. After graduating, Miho spent a year as a research assistant at an education non-profit located in New York City. Her work there further inspired her to pursue an academic program with a social justice approach. You can contact Miho at mw8616a@student.american.edu.
Satsuki Weissleder
Satsuki Weissleder is a current master's student of Public Anthropology at American University. She received her BA in Anthropology from Queens College, graduating with honors in her field. Throughout her undergraduate studies, she had been mostly interested in East Asian studies, specifically topics about Japan. In the past, these topics have included Japanese tea, linguistics, nutritional habits, time management and history, anime, and globalization. She is excited to continue to study issues pertaining to Japan, especially morbid themes such as seppuku, mental health, and drugs and alcohol. She can be reached at sw5708a@student.american.edu.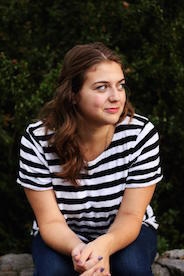 Bethany Zaiman
Bethany Zaiman is a current master's student in AU's public anthropology program. She graduated summa cum laude from Mary Baldwin College with her BA in anthropology/sociology. While at MBC she focused her research on gender roles in the contemporary evangelical church and on related faith communities that are currently redefining gender and purity culture. Bethany is now focusing her research on the United States' health industry, the institutions currently responsible for public health policies, and their relationship to global health disparities.