January 26

January 26

January 26 - March 17

AU Museum Winter Exhibitions
Provocative photography and sculpture from the Corcoran Legacy Collection; geometric works by Nancy Frankel; subversive collages by Czech artist-poet Jiří Kolář; and a pairing of digital works by Michael B. Platt with the poetry of Carol A. Beane.

January 30

Art Talk – Animating Nature: Lorenzo Lotto and the Sublime Turn in Venetian Landscape Art, 1500-1550
Art historian April Oettinger discusses Lotto's exploration of the anthropomorphic, spiritual, and psychological aspects of the natural world.

January 30 - March 13

Yoga in the Galleries
Wednesdays at 10 AM.

February 9 - 10

February 14 - 16

Theatre – The Wolves
One of the most-talked about new plays of the 2016 Off-Broadway season, The Wolves follows nine young women—members of a high school indoor soccer team—as they warm up, negotiate growing up, and fight battles big and small.

February 21

February 22

Movement Speaks: Conversations About Dance
Guest artists Meredith Rainey and Orange Grove Dance discuss the choreographic process and give a sneak peek of new works.

February 24

Concert – North American Premiere: Saltzman – A Choral Symphony: Halevi
A lush and evocative symphonic setting of English translations of texts by the twelfth-century Hebrew poet Judah Halevi.

March 2

March 3

March 7

Concert –

Interference


Contemporary and classical works of sight and sound that connect minimalism, algorithmic music, and chance determinism. Featuring acoustic and digital components.

March 28 - 30

Theatre – The Government Inspector
In Nikolai Gogol's nineteenth-century comedy, the crooked leaders of a Russian province learn that an undercover inspector from the capital is soon to pay them a surprise visit.

April 3

Art Talk – New Growth: The Art and Texture of Black Hair After Emancipation
Art historian Jasmine Cobb discusses liberation and autonomy in the history of black hairstyles.

April 6 - May 26

AU Museum Spring Exhibitions

April 12

Concert – Some Spring Swing
From big band to funk/rock to Latin sounds, the AU Jazz Orchestra brings the swing.

April 12 & 13

Danceworks 2019: Fulcrum
American University Dance Company presents choreography by AU students, faculty members, and guest artists. These dances ask what we have to leverage, and where we might place our fulcrum.

April 13

Concert – With Strings
AU's jazz workshop reimagines jazz standards, contemporary pieces, and works from the classical canon by adding stringed instruments to the mix.

April 14

Concert – AU Symphonic Band
A diverse selection of repertoire including Bernstein's Candide Overture, as well as works by Shostakovich, Persichetti, Morten Lauridsen, Eric Whitacre, and more.

April 18 - 27

Theatre – Carrie the musical
Carrie White is a misfit. At school, she's bullied by the popular crowd. At home, she's at the mercy of her loving but cruelly over-protective mother. But Carrie's just discovered she has a special power, and if pushed too far, she's not afraid to use it...

April 26-27

Concert – Mozart Requiem
One of the most sublime works in western music, the unfinished Requiem has long been shrouded in mystery, from its anonymous commission, to the circumstances of Mozart's death, to its completion under the direction of his wife Constanze.
Visit the American Museum at the Katzen Arts Center for information on gallery tours and other programs.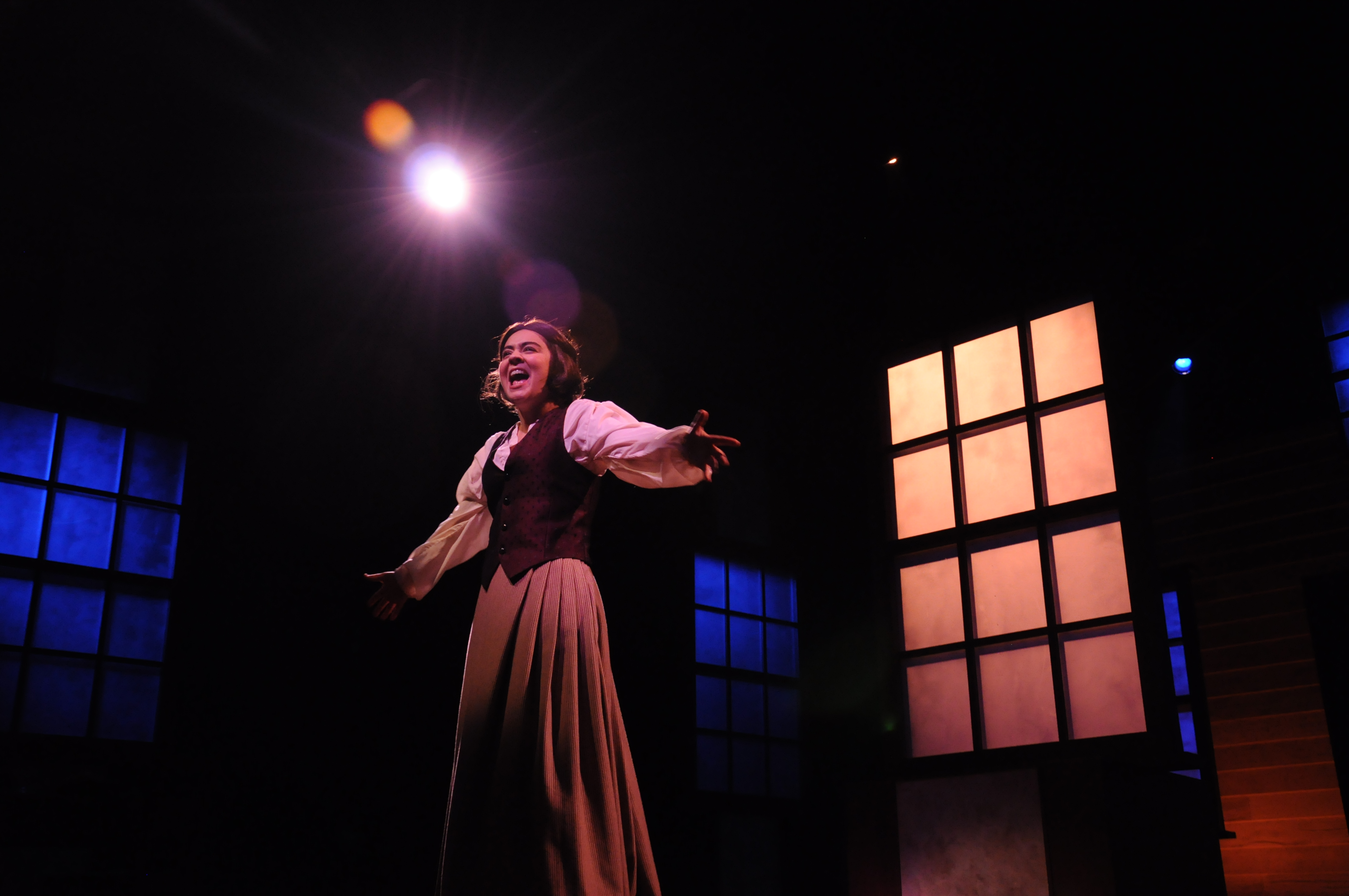 Little Women, 2017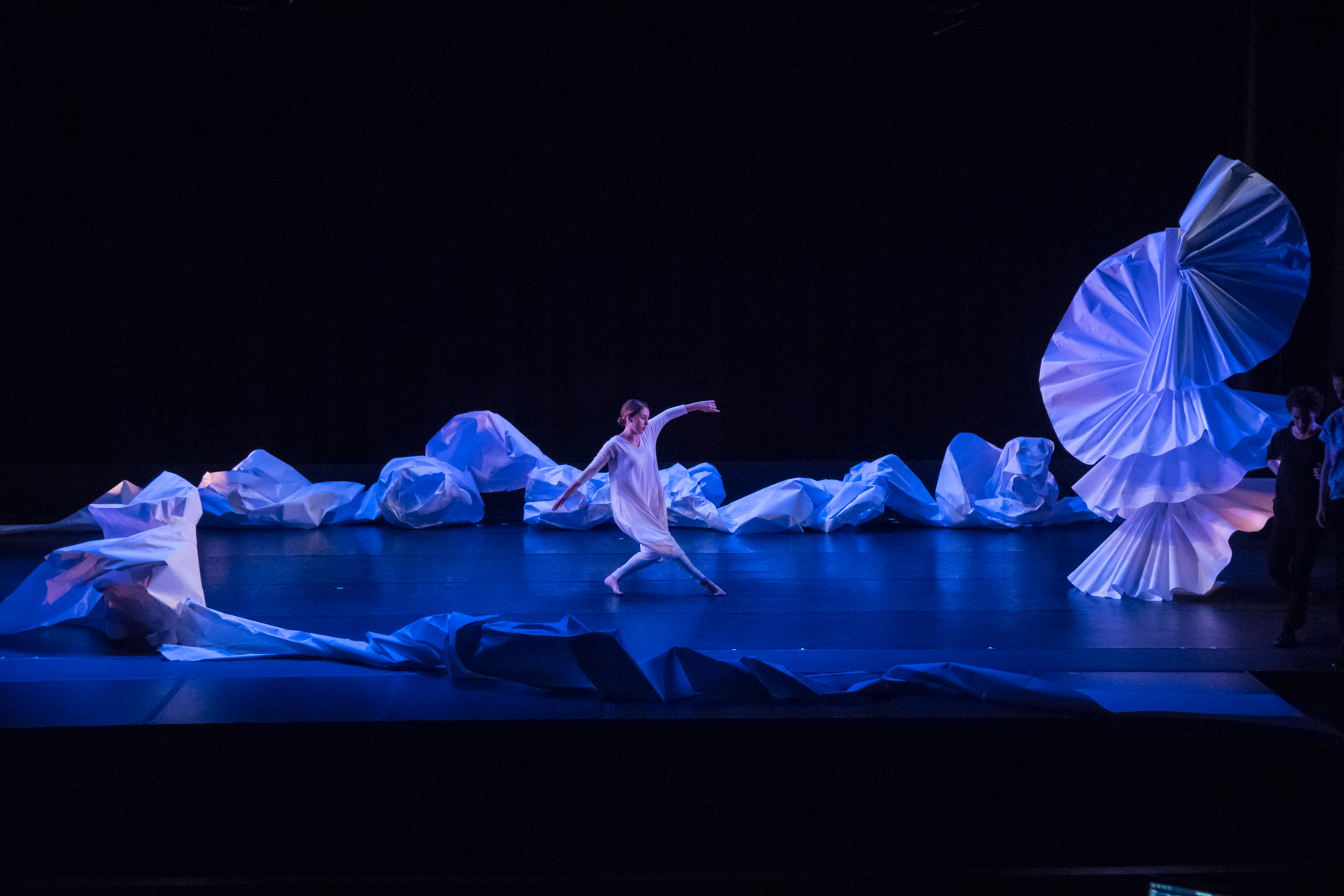 DANCEWORKS 2018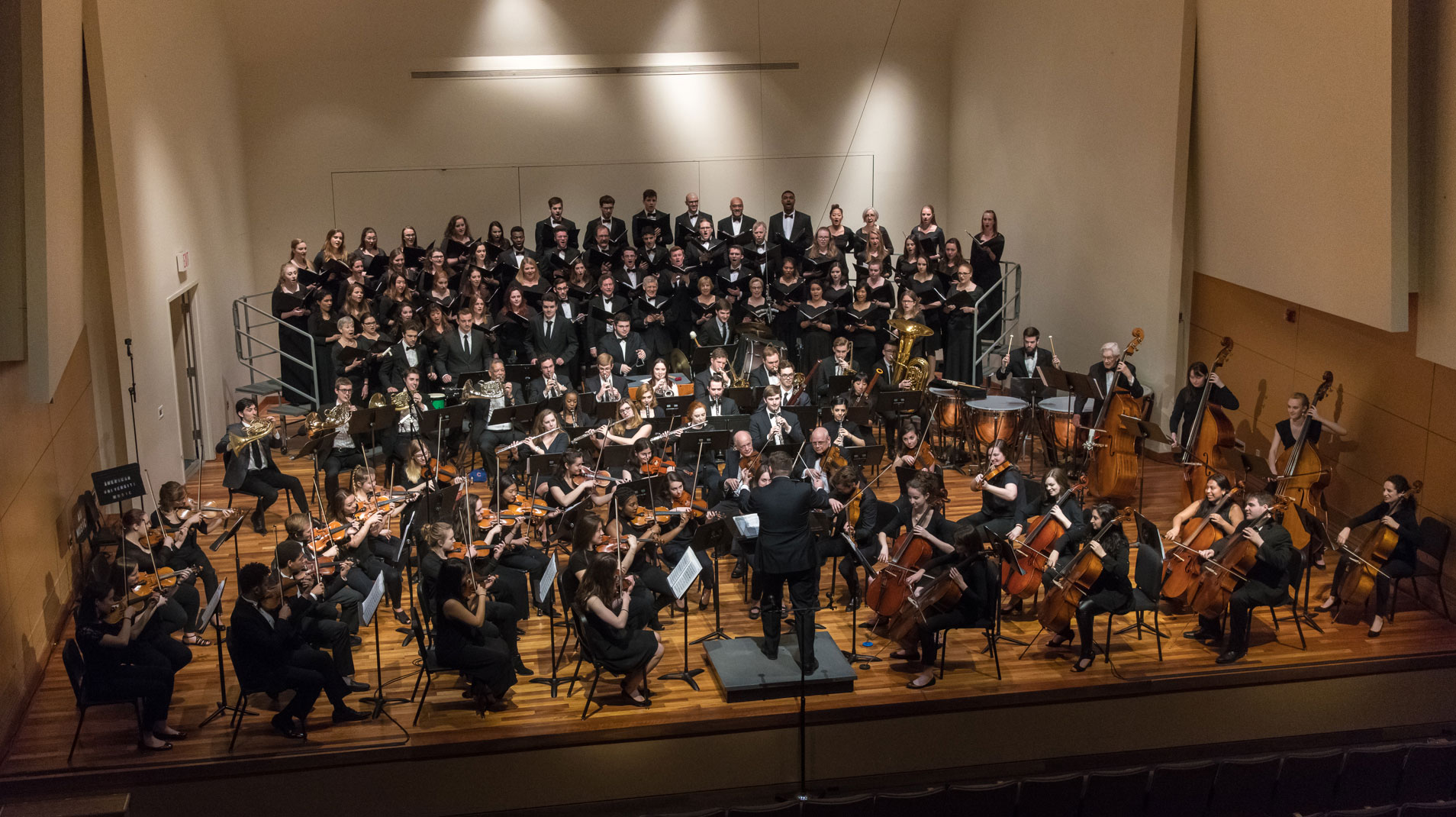 The AU Chorus and the AU Symphony Orchestra perform in Abramson Family Recital Hall. 
Robert D'Arista, Two Figures Outdoors, 1966. Courtesy of Carla D'Arista.