Contact:
Luengo de Krom, Ines M
Senior Administrative Assistant
School of Education
4400 Massachusetts Avenue NW
Washington
,
DC
20016-8030
United States
Educate, Collaborate, Innovate A Quarterly Newsletter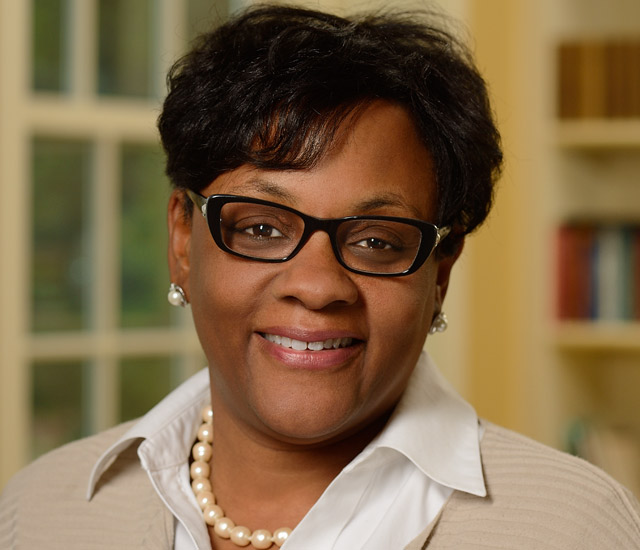 A Message from the Dean
Dear Colleagues, Students, and Friends,
Welcome to our inaugural quarterly newsletter, dedicated to sharing the impact of AU School of Education faculty, staff, students, and alumni around the world.
As many of you know, we have a number of partnerships with our Washington, DC, education colleagues. One of the new partnerships I'm most excited about is our Teacher Pipeline Project. In collaboration with DC Public Schools and the Washington Teachers Union, we aim to channel new cohorts of diverse teachers into the city's schools. Phase One of our Teacher Pipeline Project, Dual Enrollment, is highlighted in this newsletter.
Faculty members are currently busy enhancing and restructuring our teacher preparation programs. We want to ensure that students have opportunities for deliberate practice and modeling of exemplary, high-leverage teaching skills, so we are now integrating new technology and practice strategies in our undergraduate and graduate programs. Likewise, we've developed new online offerings that have received rave reviews from students for our real-time, interactive approach — just one of the ways that our school is transforming instructional delivery methods.
Speaking of innovation, one of our newest faculty members, Dr. Emily Peterson, is conducting cutting-edge research on the neuroscience of spatial learning. Dr. Peterson's findings have the promise of informing how we teach STEM subjects, as well as how students learn these critical areas of study. Her work is featured below.
I am proud of what our school is accomplishing. We continue to be driven by our commitment to education and our dedication to making a difference.
Thank you for your support.
Cheryl Holcomb-McCoy, PhD
Dean
School of Education
American University
Dual Enrollment Program Benefits DC Public Schools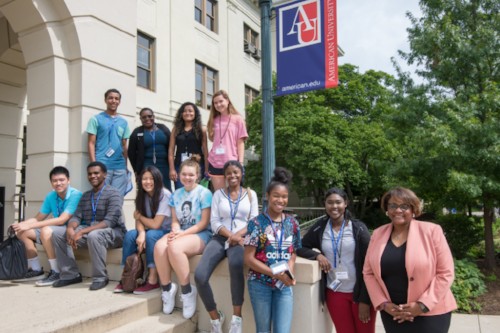 Schools around the country are looking for ways to recruit new teachers. Of particular concern are a dwindling population of people going into the teaching profession and the lack of teachers that mirror the US general population.
 
AU's School of Education and District of Columbia Public Schools (DCPS) are working in partnership to remedy the problem and channel more teachers into DC schools. The "Teacher Pipeline Project" is offering programs and incentives to increase the numbers and diversity of teachers in city schools.
 
One innovative aspect of the partnership, the Dual Enrollment Program, places DC high-school seniors in first-year AU education courses where they earn both high school and college credit. The first cohort of students began taking classes this semester; the collective hope is that their experience will be a launching pad to careers in education. As incentive, AU will offer scholarships to students who declare education majors. DCPS has committed to providing teaching positions for Pipeline Project students upon graduation from college.
SOE Home to Innovative Program for DC Secondary Special Education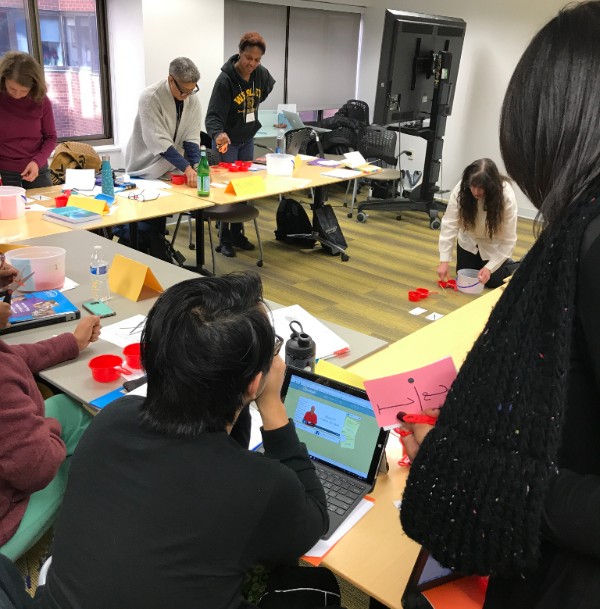 American University's School of Education was awarded a third year of continuing funding for its program focused on secondary special education teachers, a group generally overlooked in funding for professional development and research.
 
The Leadership Institute in Secondary Special Education (LISSE) program supports Washington, DC master teachers. The program will give intensive instruction on evidence-based practices for integrating common core state standards (CCSS) and individualized education program goals into curricula for middle and high school students with disabilities. Program participants will then be able to support their colleagues in implementing those practices.
 
School of Education faculty members Sarah Irvine Belson and Alida Anderson (principal investigators) and Annie Karabel (program director) designed the innovative program in partnership with the DC Office of the State Superintendent of Education (OSSE). AU was the sole awardee, with the project funded up to five years at about $700,000. In addition to supporting DC teacher education, MA-level students in the Special Education: Learning Disabilities program at AU also will be able to learn from the program participants at an annual institute.
 
The federal Elementary and Secondary Education Act requires states to adopt challenging academic standards for all students that are aligned with entrance requirements for higher education, career, and technical education systems. DC is currently meeting this requirement by adopting and implementing the CCSS, a set of high-quality standards in English language arts and mathematics that defines what students should know and be able to do at each grade level, including students with learning disabilities.
Parkland Students Featured at Gerstel Symposium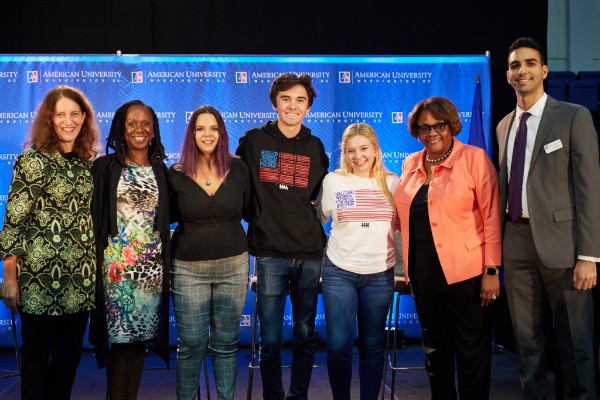 Three survivors of the 2018 school shooting at Marjory Stoneman Douglas High School in Parkland, Florida, took the stage at American University Bender Arena on October 9. The Parkland students, promoting positive change in the areas of gun law reform and voter registration, were this year's speakers at the Larissa Gerstel Critical Literacy and Social Justice Symposium. The symposium was co-sponsored by the School of Education (SOE), AU Student Government's Kennedy Political Union and the AU Washington College of Law.  
Since the mass shooting in Parkland, a number of the school's students have stepped forward to encourage youth activism and mobilization. Jaclyn Corin, who currently serves as senior class president at Marjory Stoneman Douglas, has taken a lead role in the March For Our Lives movement with the mission to get more young people to the polls.
"Far too often, we let people in power choose what happens," Corin said, urging her generation to vote and to teach the next generation about political engagement. "It's our civic responsibility to be involved."  
During a Q & A session SOE Dean Cheryl Holcomb-McCoy posed a few questions from SOE students, including asking the Parkland survivors if they are in favor of arming teachers in the classroom. There's a common argument that a good guy with a gun will always stop a bad guy with a gun – that's someone who doesn't know their research," Corin said. "Instead of putting all of our money into getting more security, arming our teachers, and putting metal detectors in our schools, we need to focus more on funding mental healthcare in schools.  
The annual symposium celebrates the life of passionate educator and AU alum Larissa Gerstel, SOE 2000, who used her life's work as a teacher to prove that activism, education, and advocacy for the next generation can change our society for the better. In her remarks of the evening, AU President Sylvia Burwell thanked the Seitz family — Gerstel's parents and sister — for their deep interest in the university and for the endowment that supports the symposium.
Making the Connection How We Learn and How We Teach
For as long as she can remember, Emily Peterson heard her mother, a remedial math teacher, analyze the best ways to help her students succeed.
"Essentially," said Peterson, "I spent my childhood listening to an expert educator discuss how students come to understand math and trouble-shoot ways to help struggling students learn. Although I don't study math specifically, it's these questions that I'm now exploring in my own research.
Spatial Thinking — How We Learn
Dr. Peterson's PhD is in Education Psychology. Her post-doctoral research involved the neuroscience of spatial thinking — the way that people visualize objects, navigate space, and move things around in their minds. One unexpected finding was evidence that learning spatial thinking improved students' verbal reasoning abilities. The neural data suggested that the improvement was due to using more spatial-visualization strategies even when processing written sentences. That research was one of the first studies to directly test how learning in school changes students' brains.
Critical Consumers of Research
Now an Assistant Professor in the American University School of Education, Dr. Peterson teaches a course in the psychology of education, an undergraduate requirement. Her students spend a great deal of time reading research and importantly, becoming critical consumers of research. As future educators they will be able to apply teaching practices that reflect the most up-to-date research on the science of learning.
Peterson's current research, supported by AU and a grant from the American Psychological Association, continues to focus on spatial thinking. The skill isn't taught in school but is expected, such as asking kids to understand planetary rotation. Spatial thinking is the basis for STEM (science, technology, engineering, and math) subjects that lead to high-paying careers, jobs that companies can't currently fill, and perhaps most importantly exploration and discovery.
Spatial Thinking Skills — How We Can Teach
There is room to teach and encourage spatial thinking among students, particularly females. Spatial thinking is heavily evidenced in traditionally male play objects such as blocks and Legos, and is still thought of as a male pursuit, consciously or unconsciously. One study that Peterson worked on involved parents and their high-school children. Parents of boys thought their children were better at spatial thinking than parents of girls. The gender bias of expectations predicted the likelihood of youth deciding to major in STEM or pursue a career in STEM, or not.
Peterson hopes to use neuroscience to better understand the factors involved in spatial thinking and to integrate the skill into elementary and middle school curricula. In the future, she would like to examine how teaching spatial thinking impacts learning in students' brains. Her interest is to really break down the steps in the thought process. If someone is having trouble with a spatial problem, where is the reasoning breaking down? What's the sticking point?
"Another way of thinking about this is, when students improve spatial skills, what specifically is going on in their cognitive processing," Peterson explained. "If we can understand the processes that students use to think spatially, then we can find new ways to teach these processes. I'm hoping to support teachers in developing their own spatial thinking as well as supporting them in developing that skill in their students."  
Room for Improvement
There is a lot of scientific evidence that people can get better at spatial thinking. Right now, the demographics of people who pursue STEM careers are vastly different from the actual demographics of the US. Peterson says she can envision the importance of school children from all backgrounds learning spatial-thinking skills and bringing that reasoning to benefit their communities, "in ways we may not understand yet."
 "This big picture goal is why I do what I do," said Peterson. "We all have hypotheses, but then we have to work hard to find evidence to support or contradict them."
Support the School of Education Dean's Fund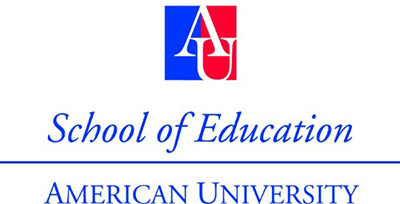 As you think about end-of-year giving, please consider supporting to American University School of Education. Your gift benefits our future educators — and the students they will reach.