Contact:
Edmonds, Maria A
Administrative Coordinator
Previous Wonks of the Year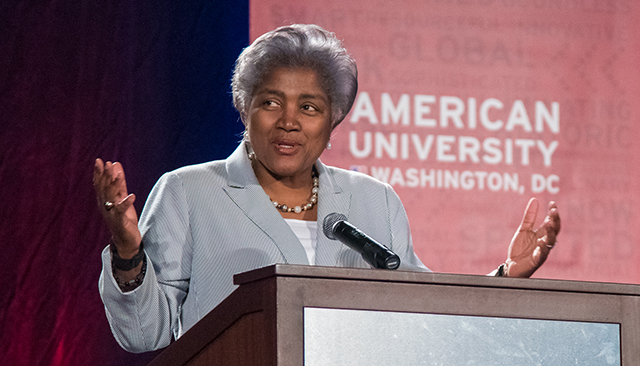 The political strategist and first female presidential campaign manager was named Wonk of the Year in 2016.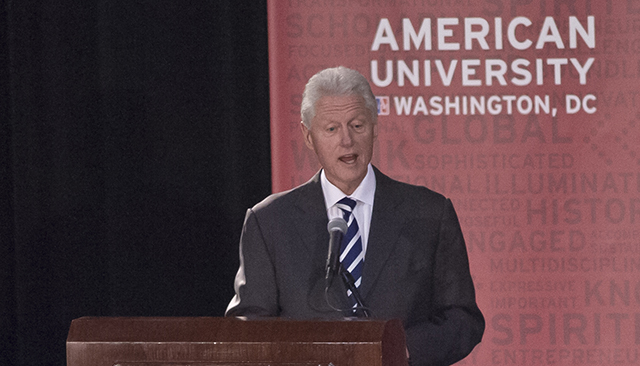 Former President Bill Clinton accepted the inaugural Wonk of the Year award in 2012.
The Wonk of the Year award recognizes a well-known individual who represents the embodiment of a wonk—someone smart, passionate, focused, and engaged who uses their knowledge and influence to create meaningful change in the world.
Host: AUSG Kennedy Political Union

Co-sponsor: AUSG Women's Initiative

Co-sponsor: Muslim Student Association