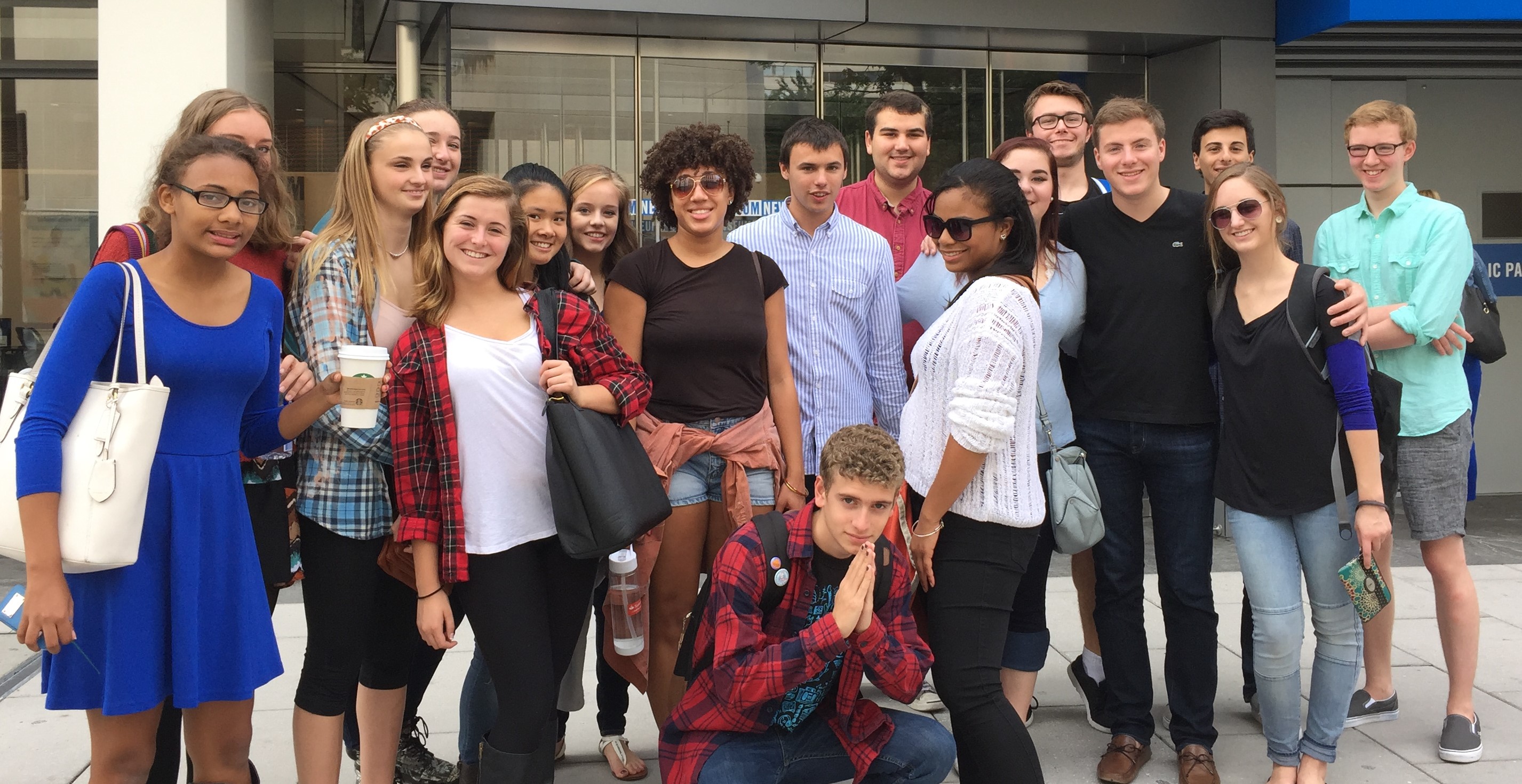 Research in action.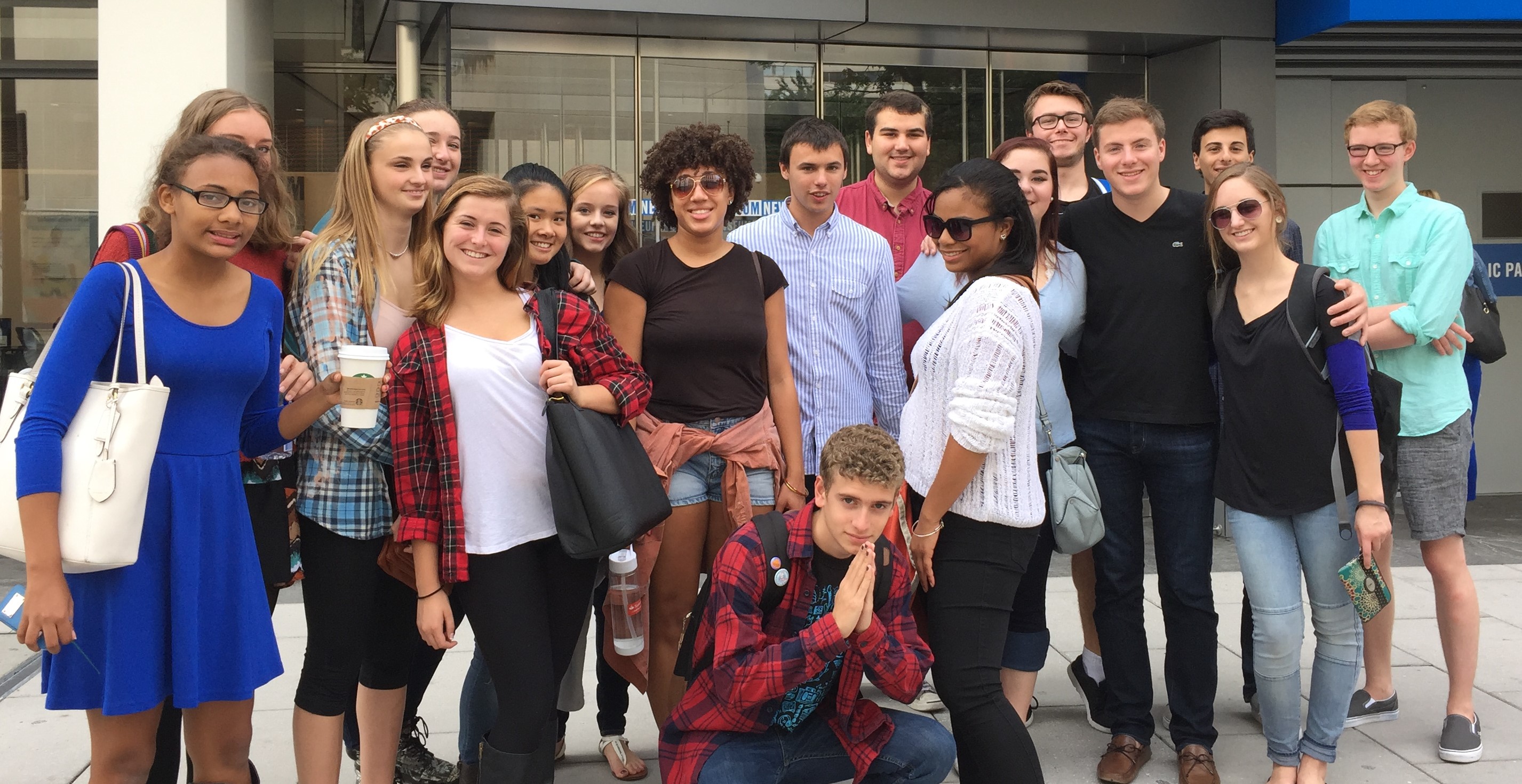 Contact:
Harrison, Amanda
Manager, Honors and Scholars Programs
AU Scholars
4400 Massachusetts Avenue NW
Washington
,
DC
20016
United States
Welcome to the AU Scholars Home
The AU Scholars Program is a selective, two-year living-learning community that fosters creativity, critical thinking, and problem solving through transformative research experiences and other scholarly activities. Housed in Letts Hall, the AU Scholars Program provides high-achieving students an exciting and scholarly environment that challenges them to think deeply and to take an active role in uncovering new knowledge and understanding the world around us. By taking advantage of the transformative research experiences and faculty mentoring, the AU Scholar can build a distinctive record of achievement that will enhance their competitiveness for merit awards, professional and graduate schools, and jobs.
The AU Scholars Program extends invitations to incoming first-year students who demonstrate a commitment to pursuing academic challenges, specifically, a demonstrated interest in research, participation in a culture of scholarly inquiry, and a drive for distinction.
How do we define "Research?"
AU Scholars defines Research as: Driven by curiosity and rooted in the work of those who came before, research is the systematic pursuit of new knowledge, building an understanding of our world and contributing to human creativity.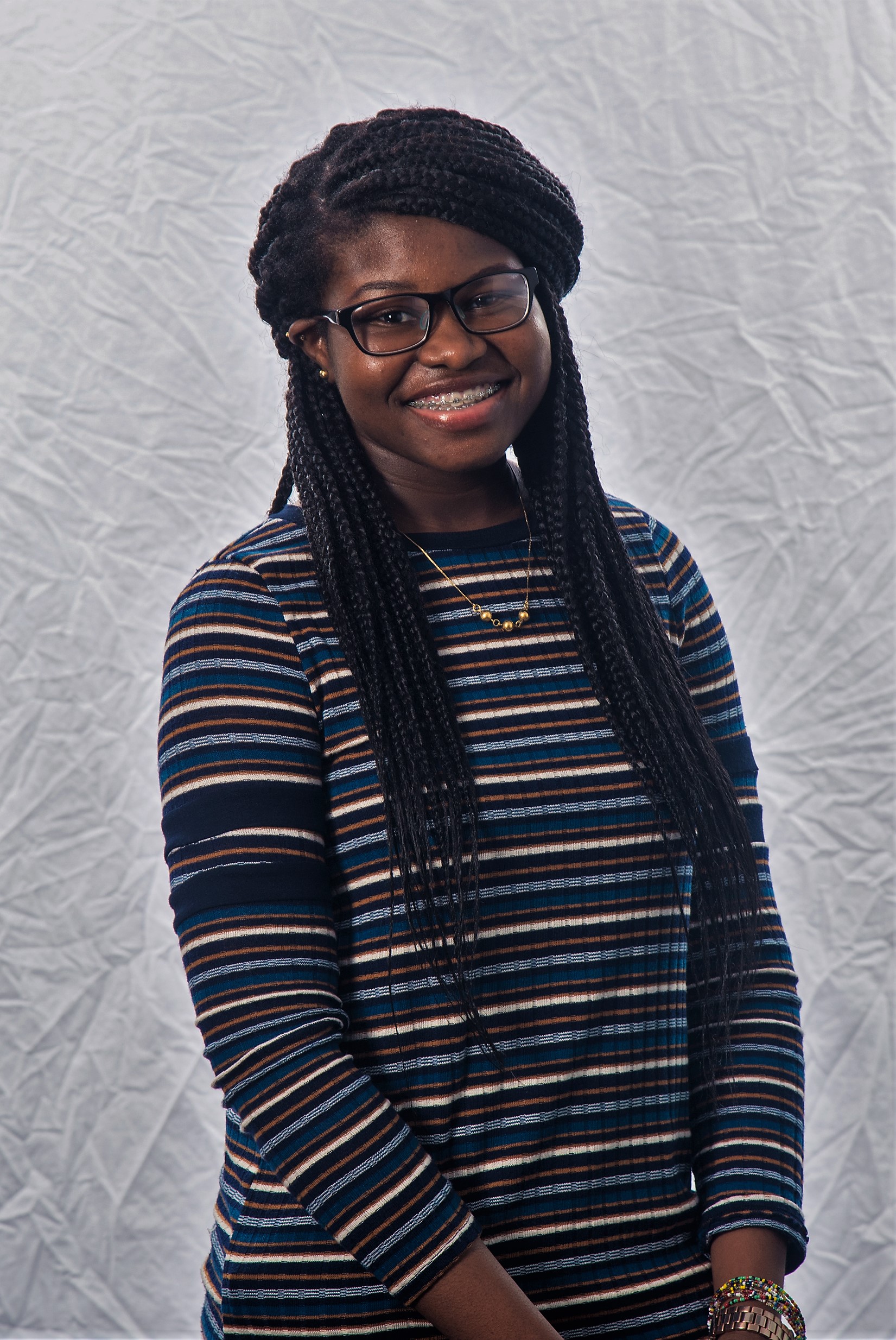 "Being a part of AU Scholars has provided me with a better understanding of community and exploration. Since I've been part of this living-learning community, I've found my voice."
Asanat Odeyale, AU Scholars '21
Fall
First-Year Scholars Seminar: During their first semester in the AU Scholars Program, students participate in a Complex Problems seminar and an accompanying experiential learning lab class. Seminar topics range from social sciences, public health, and legal systems, to environmental science, theater, and visual literacy. Students have the opportunity to expand their knowledge in a particular field while making connections between course concepts, discipline-specific research, and practical applications. All seminar courses fulfill an AU Core requirement.
Experiential Learning Lab: Meeting once a week, lab courses familiarize students with the DC community and professional research institutions. Faculty and graduate assistants facilitate these sessions and have taken students on visits to locations such as the Supreme Court, National Geographic, NIH, and National Zoo. Additionally, students will partake in Library Training Sessions to better understand the available academic resources from AU.
Spring
Spring Research Experience: Throughout their second semester, students will partake in a Spring Research Course where they will carry out a faculty-led research project while working in small groups. Previous topics for Spring Research Courses include human migration, child soldiers, globalized markets, theater, and more. Several Spring Research Courses include an international travel experience. Past trips have gone to Northern Ireland, Cuba, Costa Rica, and Belgium.
Spring
Wicked Problem Challenge
: AU Scholars students will work in interdisciplinary teams to address a wicked problem (e.g., poverty, sustainability, inequality, political instability, hunger, disease, homelessness). Teams will develop a research proposal that addresses possible solutions to the wicked problem. This is a non-credit bearing activity. At the end of their second spring semester, the teams will present their projects to a panel of faculty judges.
AU Scholars Welcome Reception
AU Scholars Orientation
AU Scholars Research Skills Forum
AU Scholars Research Symposium
Peer Mentors
Student Advisory Team
Other Social and Professional Development events
Acquire advanced and interdisciplinary research skills and tools of inquiry early in your career at AU
Connect with faculty mentors in small classroom environments
Establish a distinctive record of accomplishments
Be fully engaged and integrated in the life of the university
Receive classroom support from graduate research assistants in the first year
Participate in a vibrant living-learning community of high achieving peers