Main Office (Anderson Hall): Mon-Fri: 9 AM-5 PM; Sat-Sun: Closed;
Living Learning Communities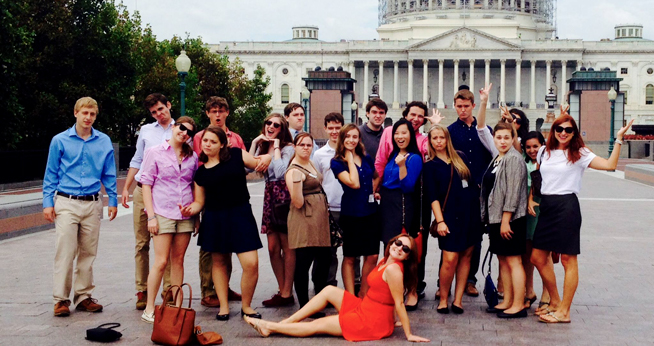 American University offers a number of special living environments known as Living Learning Communities (LLCs). LLCs are cohorts of students who live and explore a common interest or academic pursuit together. Some include required courses that students must take and others are organized around a theme or community interest that students wish to learn more about. Admittance to programs vary based on individual requirements.
Office of the Provost
Community-Based Research Scholars
Frederick Douglass Distinguished Scholars
Honors
University College
Learn more about LLCs under Office of the Provost.
Three-Year Scholars Programs