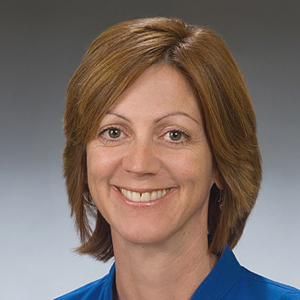 Cathy Hubbs
Chief Information Security Officer
Information Security
Cathy works in the Office of Information Technology, developing, implementing and maintaining the University's information technology security program to safeguard new and existing technologies and services.She contributes to university-wide information security awareness and education programs and is responsible for the development of information security policies, procedures and security standards. She works with internal and external auditors to ensure AU's information technology resources are compliant with applicable, policies, laws, and regulations and coordinates the investigation of technology security incidents.

Degrees

MEd, George Mason University

Favorite Spot on Campus:

Ilene Zatkin-Butler Garden

Partnerships & Affiliations
Member

Member Northern VA Chapter
Scholarly, Creative & Professional Activities
Professional Certifications
Certified in Risk and Information Systems Controls, 2010
Graduate, FRYE Leadership Institute, 2009   
Certified in the Governance of Enterprise IT, 2009   
Certified Information Systems Auditor, 2006  
Certified Information Systems Security Professional, 2005
Selected Publications
Alternative IT Sourcing: A Discussion of Privacy, Security, and Risk, EDUCAUSE Review 2011   
Business Continuity Planning. University Business, 2006.
Professional Presentations
Postioning Your IT Security Program as an Enterprise Resource, EDUCAUSE, 2013
What's Your Number? Measuring the Maturity of Your Security Program, EDUCAUSE, 2013.
Enterprise Risk Management in Higher Education: Implications for Enterprise IT, EDUCAUSE, 2013.
Current Cyber Threat Landscape, eTrade Seminar Series, 2013.
Cybersecurity: Protecting Your Campus, American Council on Education Webinar Series, 2013.
Partnering to Achieve PCI Compliance, UB Tech Conference, 2012.
Information Technology Trends and Implications for Privacy, Security, and Risk Managment, URMIA Annual Conference, 2011.
Achieving Cost-Effective PCI Compliance, EDUCAUSE Enterprise IT, 2011.

     

Raising Awareness of Website Vulnerability: How to Protect Your University's Site from Threats, EDUCAUSE, 2011
Don't be Tomorrow's Headlines...Effective Measures for Protecting PII Data, Federal Student Aid Annual Conference, 2010.

     

Protecting Data in the Cloud: What's In Your Security Toolkit? TechForum's Cloud Security Forum, 2010.
Collaborative Cyber Security Response. EDUCAUSE, 2009.
Our Blended Society. Keynote, Fairfax County Government Security Seminar, 2009.