Alumni
Father and Son Share Passion for SIS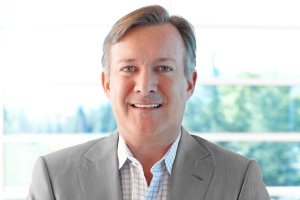 Bradford Richardson, SIS/BA '86, hadn't anticipated the pull of SIS when he began his college search. He liked the idea of studying how political campaigns worked and planned to run for office someday.

But the energy around the SIS building and program "drew me in like a siren song," Bradford said. "SIS is a special place that attracts intelligent and dynamic people from all over the world. It was impossible to not want to be a part of that."

One of those dynamic, intelligent people at SIS just happened to be Bradford's father, Professor John Richardson. For the younger Richardson, that was just a coincidence, but one that enriched both of their lives and has now culminated in establishing the Professor John Richardson Faculty Lounge.

The younger Richardson said that after studying abroad in Belgium and Denmark for a year, focusing on international economics and business, he knew he had made the right choice to attend SIS.

"It was great that my father worked at an institution of such high quality, which also specialized in my areas of interest," said Bradford.

The two men shared more than a passion for international studies. For two years while Bradford studied at SIS, they shared an apartment near AU.

"Living with my father was great," he remembered. "We would occasionally eat together, play tennis and just spend time connecting. He and I have always been, and remain, very close."

Professor Richardson recalled the experience with equal fondness.

"We never experienced any difficulties at all," John said. "I would say that we have a collegial relationship of equals, so we share experiences, we share ideas and we share advice."

When he graduated, Bradford wanted to avoid the usual entry-level job path and decided instead to go to Taiwan. He now serves as president of the natural nutrition company Shaklee International, based in Pleasanton, Calif., where he is responsible for cultivating the company's Asian presence.

Despite often working halfway around the world, Bradford never forgot the impact of his SIS education. When Dean Emeritus Louis Goodman approached him about a donor naming opportunity in the SIS building, he jumped at the chance to honor both his father and his educational experience.

"I have tremendous respect for him and his decades of commitment to SIS and American. To that end, the Professor John Richardson Faculty Lounge commemorates his years of service to the institution and students at AU," said Bradford. "It was also recognition of the impact that American and particularly SIS has made in my life. I hope that more students, especially of my era, will consider giving back to the university - we can make a true difference."