Influence Change, Inspire Action
Expertise and Impact: It all comes together in the Public Communication division at AU's School of Communication.
Our location in the nation's capital helps you explore the fields of strategic communication, political communication, public diplomacy, and public relations. Our undergraduate and graduate programs help you plan campaigns, craft persuasive messages, and effectively target audiences.
You'll gain a solid foundation in storytelling and develop a clear understanding of the wide array of tools and platforms that will ensure your messages have the greatest effect. Our programs will equip you to handle a rapidly changing environment as you learn to navigate the intersection of integrated marketing and strategic communication, public relations, and digital strategy.
Graduates from our program understand the importance of effective communication within the public and global forum. When you study with us, you'll gain access to some of the world's most noteworthy communicators. Our faculty bring their experience with multinational corporations, major PR firms, NGO's, nonprofits and government agencies into the classroom.
The real-world skills and concepts taught in this program will open doors throughout the communications industry. Not only do our students learn the latest industry trends, they also develop the type of critical thinking that distinguishes them in the job market. Today's employers are looking for a creative, strategic mindset—that's exactly the kind of thinking we cultivate and encourage here.
Advance your own story at American University's School of Communication.
Combating Hate with a Young Adult Novel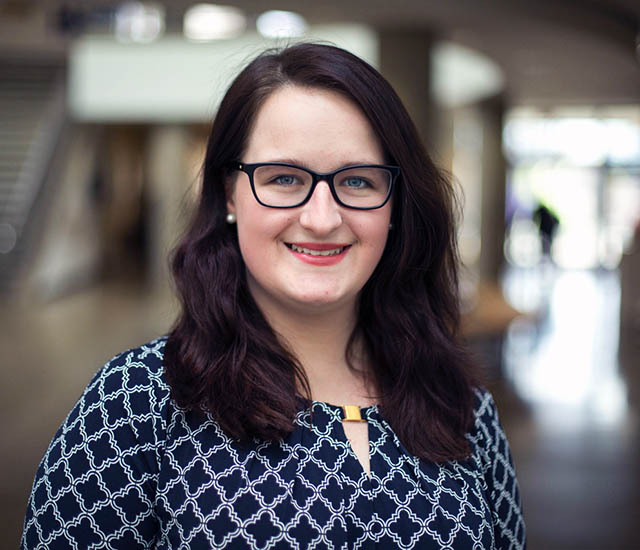 Killian MacDonald, SOC/BA '17
Those books shaped my life…This really has been a passion project for me.
Killian MacDonald's forthcoming novel uses young adult literature as a platform for social change. While her narrative follows the same arcs of heroism, romance, and adventure that appear throughout the genre, her accompanying strategic plan-written for her interdisciplinary honors capstone-uses her communication skills to teach teens about Islamophobia and inspires them to stand up for each other and be activists in their own right.
AU Public Communication Video
1:54
Public Communication at American University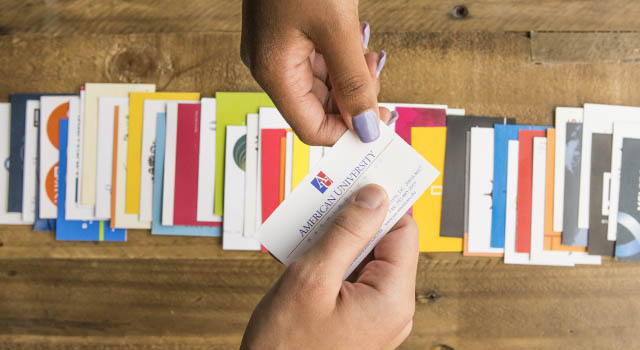 MA in Strategic Communication
Advance your career by combining the theories of effective communication with practical application.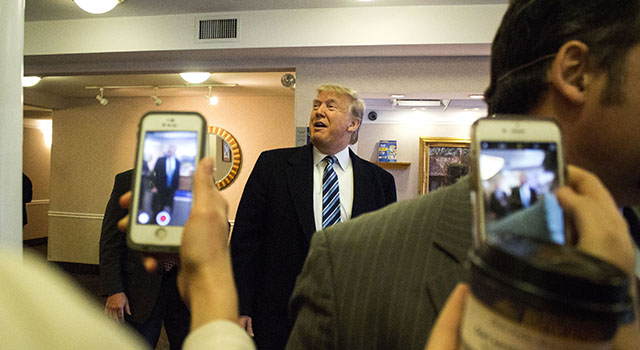 MA in Political Communication
Gain a thorough grounding in political science, strategic communication, research, and media.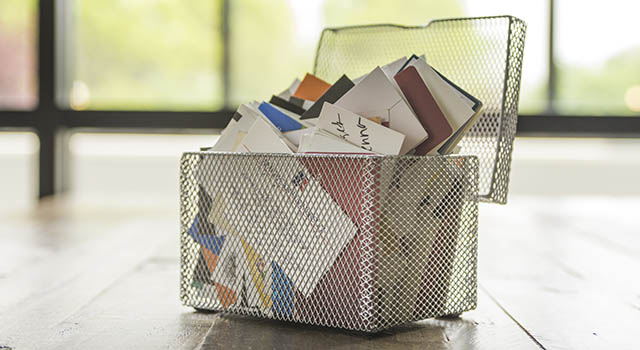 BA in Public Relations & Strategic Communication
Learn not only the most recent trends, but the type of thinking that will set you apart from your peers.